Etsy is an international marketplace that deals with unique and creative goods. The platform aims at helping sellers in the community transform their creativity into successful business endeavours. The platform features a wide range of products including the following gardening tools that would come in handy in your indoor green place;
The first step to creating an indoor green place is planting. Before you can embark on planting, you need to get planters because naturally, you do not have bare ground inside your house to do the planting. Pots have always worked well as planters. However, you can go the extra mile with a stylish planter like the 3D printed Polyface planter. This is a unique piece and a great conversation starter when you have guests in the house. It is very captivating and out of this world and an incredible way to hold your florae and plant. It is an excellent start to creating a fantastic green place inside your home. It also helps that the 3D product is sustainable and eco-friendly.
Depending on where you want the plants to be located in your house, you can also get a plant hanger. This is an incredible product that you can use in any room of your house. It is a very versatile product and also very stylish. The hanger will help keep your florae in places where they can stand out and access necessary resources like the light. A reliable brass metal plant hanger is a perfect choice because it is simple yet very stunning and modern.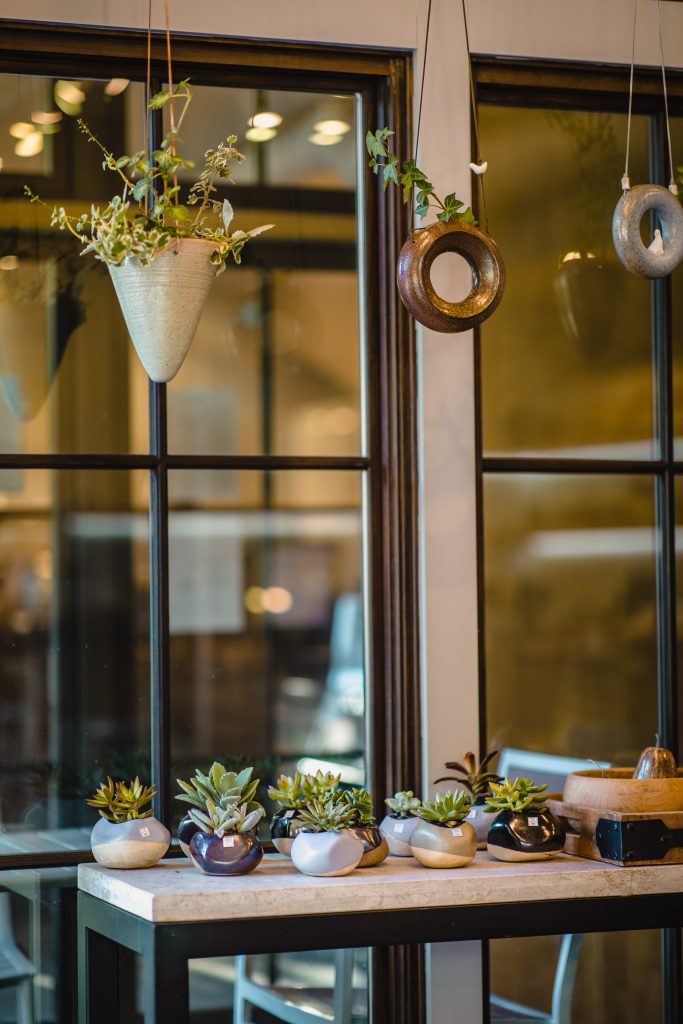 This planter is the perfect choice for a basketball enthusiast or a lover of the Nike brand. Both men and women can use the planter. It is a custom made product that will make your home look stunningly unique and keep your plants in place. The planter comes with an acrylic base that holds it in place since the shape of a basketball is not entirely stable. You can have whatever type of plant you want inside the planter and have it in whichever colour you wish.
After picking your planters, pots, or plant hangers, you then need to choose what you have in the containers. It would help if you had healthy plants that will survive the indoor condition. Succulent is the best option because they are beautiful and easy to maintain. They are also drought-resistant to drought. On Etsy, you get to select the best plant or more depending on your needs and preferences and have them delivered. You don't have to worry about their condition during the delivery process because you can be sure that they will reach your home well packed and healthy.
This 6-foot-tall vertical garden features three months of plant growth of different species. It is an incredible piece that is easy to maintain because it is designed in such a way that it will automatically water itself thrice per week. You only need to have to fill the flower basin at least once per week.
You can find each of the items mentioned above on Etsy at an affordable cost. The platform features several other incredible products that will help you beautify your in-house garden.