Are you looking for a perfect gift to give a friend or relative? Think of something in line with their personality types. Various personality types have different likes and dislike for particular items. Therefore, if you can pinpoint your loved one's personality, you are more likely to buy the perfect gift. Here are a few of such personalities and their gifts.
This is a great gift for art lovers, as it is sure to be hung somewhere in their home. It will give their home sophistication and elegance. In a work of art, we can see the time, effort and skill it took to create it. Sophistication is important to decorate our home, and all the elements mentioned above, help in the composition of a room full of elegance. Visit the Chairish website to find and gift the perfect painting for that special someone. Check out all their collections here!
The phone has become a fundamental part of our lives, it is almost an extension of our body for many. Therefore, it is very important to fit them with the necessary accessories and protect them as much as possible. Using cell phone cases is not only to keep it looking like it just came out of the factory but also to prevent damage. For this reason, it is very important to buy a good quality case. Don't know where to get one? Don't worry because PITAKA offers you the best. PITAKA manufactures unique and functional technological accessories using specialized materials, such as its characteristic aramid fibre. That makes them resistant, plus they have a very good design aesthetically. Do not hesitate and choose PITAKA for the safety of your cell phone. Visit their website here!
This type of portfolio has revolutionized the trend since 2021 and this year is not far behind. This option has been the most comfortable and cute at the same time. In addition, it will make your outfit not look so loaded, it will give you a fresh and trendy style. Do you like this style of handbags but don't know where to get them at good quality and price? Look no further because Macy's is here to save you. At Macy's, you will find various handbag designs and you are sure to find the one that special someone has always been looking for. Visit Macy's here to shop for the perfect handbag.
Facebook Portal is a Facebook video communication device. With the exception of Facebook TV, these devices are smart displays. You can make calls to your Facebook Messenger and WhatsApp contacts. In addition, Facebook Portal can be used as a photo frame, music player. This is a very modern gift you can give, for sure that person will love it. Do not hesitate and give a part of the future. Click here to buy the Facebook Portal!
What could be better than giving something that is not only fun but also useful? That is the current focus that is given to computers. It is no longer a luxury or an unnecessary item; on the contrary, it has become the main tool for schoolwork, work, and entertainment. One of the best computers you can give as a gift are those from Microsoft, as it has a wide range of devices, among all styles, features and shapes, there is no doubt that you will find the right solution for you. So don't think twice and find the best choice of a computer to give as a gift here!
If you want to surprise the teenager in your house, you will surely do so with this gift. The gaming chair is a device created with the latest technology to provide a comfortable and fun experience for the user. If you are looking for one that suits your needs, you can find the best option on the GT Racing website. Ensure personal comfort for your long gaming sessions. In addition, this type of chair can keep you protected. Remember that a good posture can improve your performance. So get your gaming chair now!
This is the ideal gift option for gamers. There is nothing that makes them happier than being able to give them the game they want the most. If your friend is a fan of video games but you do not know where to get the ones you want to give, do not worry because on the Gamestop website you will find it! Visit Gamestop now to buy the ideal gift for your friend. Click here!
Qatar is one of the smallest countries in the Persian Gulf, but its small size is well compensated by all the adventures and luxuries it offers. This nation perfectly combines the millenary culture of the Middle East with the most modern comforts and experiences to give you a trip you won't forget. Whatever type of traveller you are – adventurer, luxury lover, beach goer or sports enthusiast – in Qatar, you will find exciting activities for you and your companion. Plus, this year, you could experience a World Cup with that person. So do not think more than twice and visit the Qatar Airways website to book your trip to this destination, because Qatar Airways is the most reliable and you will find excellent prices. Click here!
Debaters like to enjoy the extremes. They like highly spicy, seek adrenaline highs and stay unique. Therefore, when going for a gift, go for something unique. One of those unique gifts is a notebook and even better if it is handmade. Give your friend their new favourite handmade notebook, we recommend you to visit Etsy, the handmade notebook options are beautiful and very useful, don't forget, this type of personality loves to write everything!
Visit their website, remember that the best time to give a gift is when they don't expect it.
Whether in your own country or abroad, a vacation is always a good idea to relax, meet new friends and go on an adventure, making it an ideal gift for adventurous teens! Apple Vacations is the nation's largest provider of exclusive non-stop vacation flights. Apple Vacations robust product line includes popular vacation destinations throughout Mexico, the Caribbean, the Hawaiian Islands, Central and South America, and ski resorts in North and South America. It will make an incredible gift or an exceptional car gift! Click here and book now.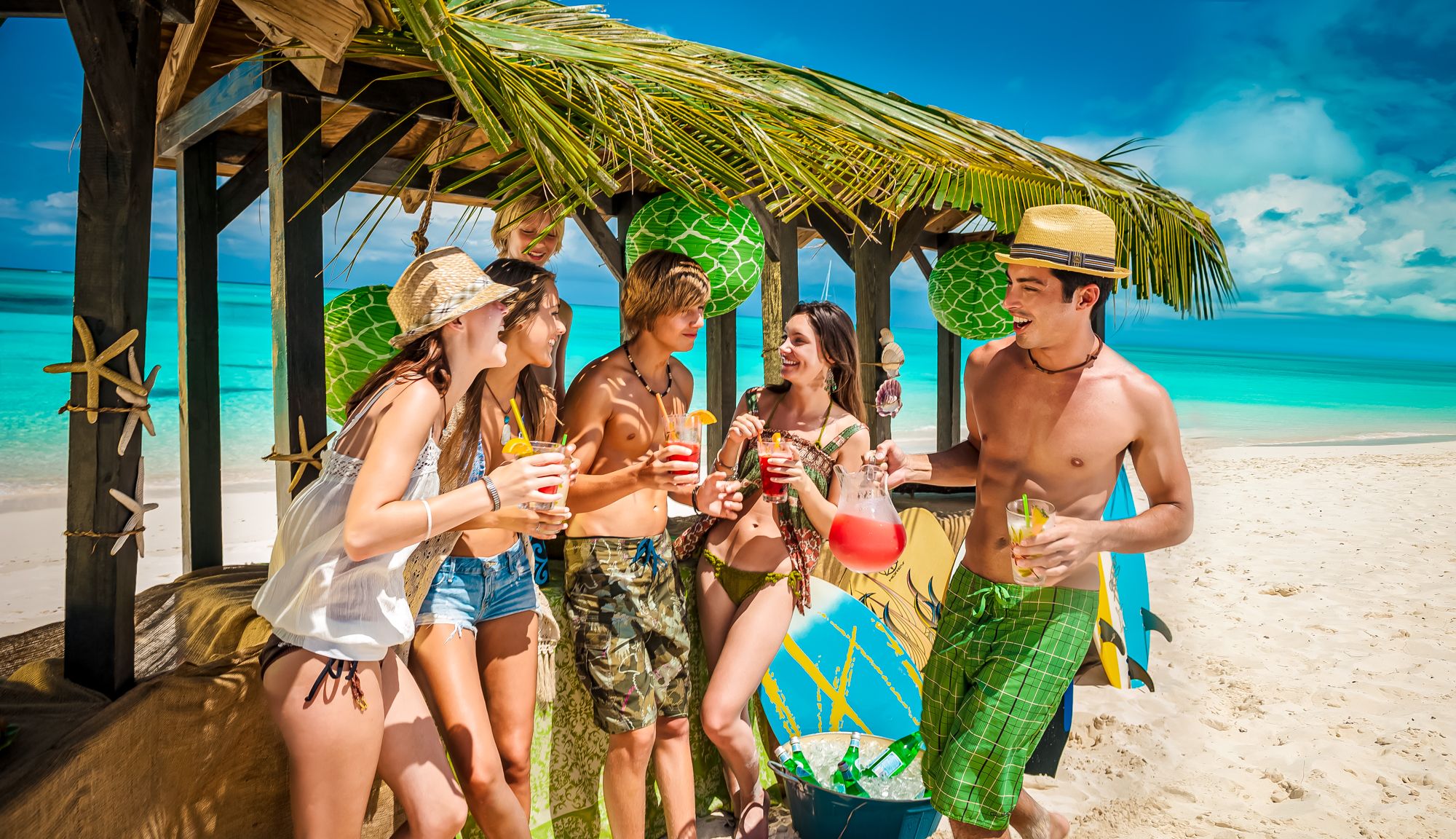 If you love museums, but at the same time you like challenges that test your intelligence, then Spycape will be your new favourite place!
Spycape is the spy-themed museum that allows visitors to test their skills in various challenges scattered throughout the galleries, including tests of agility, personality, empathy, tolerance and intellectual capacity to solve puzzles. The tests include a room of laser beams which the visitor has to cross without setting off the alarm deftly.
What are you waiting for? Buy your tickets now and feel like a real spy!
If you know a wine lover and want them to feel extra special when uncorking a bottle of wine at a special dinner, then make a personalised wine bottle at Evermine. On Evermine's website, you can create personalised wine labels with the photo of your choice, look how cute they are, and the person who receives this gift will be pleased. Click here and have a look at the Evermine website now.
Buying a product for your children can be a complicated task. Toddlers are susceptible to any food or chemical, so if you are thinking of getting a gift for a new mom or mom-to-be, you should visit the Tubbytodd website. The Tubbytodd website has been developing products that fight dryness and eczema for years, so babies can enjoy skincare products that work. Find shampoos, soaps, lotions, bath gels and even products for moms like soothing creams, wind oils and much more. Shop now on Tubbytodd by clicking here!
We all have these kinds of personalities within our group of friends or family, so these gifts are a
guaranteed hit to surprise anyone!