Fashion plays an integral part in this event and how people celebrate it. Make freedom, patriotism, and fun intertwined in one day. People will wear colorful clothes, American flag colors and can even make their costumes. Independence Day is one of those holidays where you can see how much Americans love their country with pride and joy. They do not just show off their patriotism with the American flag – they put it into action by participating in events or wearing patriotic-themed clothes! 
Yoins knows the love you have for your country and proposes you wear beautiful dresses, pants, and t-shirts that will motivate you even more to express your freedom. Best of all, they are products that will match almost any closet and, at the same time, will last you a long time thanks to their excellent quality. So don't let this day pass you by, and celebrate it with everything you can! 
Have you thought about what to wear during the hottest time of the year? Nowadays, it is fashionable to wear a mini dress in the workplace and on the streets. Many people feel that wearing a mini dress helps them feel more confident with their bodies because it makes them appear slimmer and smaller than other people wearing long skirts. This clothing style has gained popularity over the last few years as part of a woman's wardrobe. If you want to look your best this summer, why not try out this trend from Yoins? 
Ready to go to the park but can't find a comfortable top? What a stressful time when you can't find a sleeveless top to wear over your swimsuit or match your favorite denim shorts, right? A sleeveless tank top is a breathable and lightweight option for the warmer days of summer. It's also perfect for layering under more stylish pieces. It's light, breathable, and comfortable, so you can enjoy your day without worrying about your clothing choice. Plus, you can layer it under other pieces to keep you looking chic throughout the day. Thank you Yoins!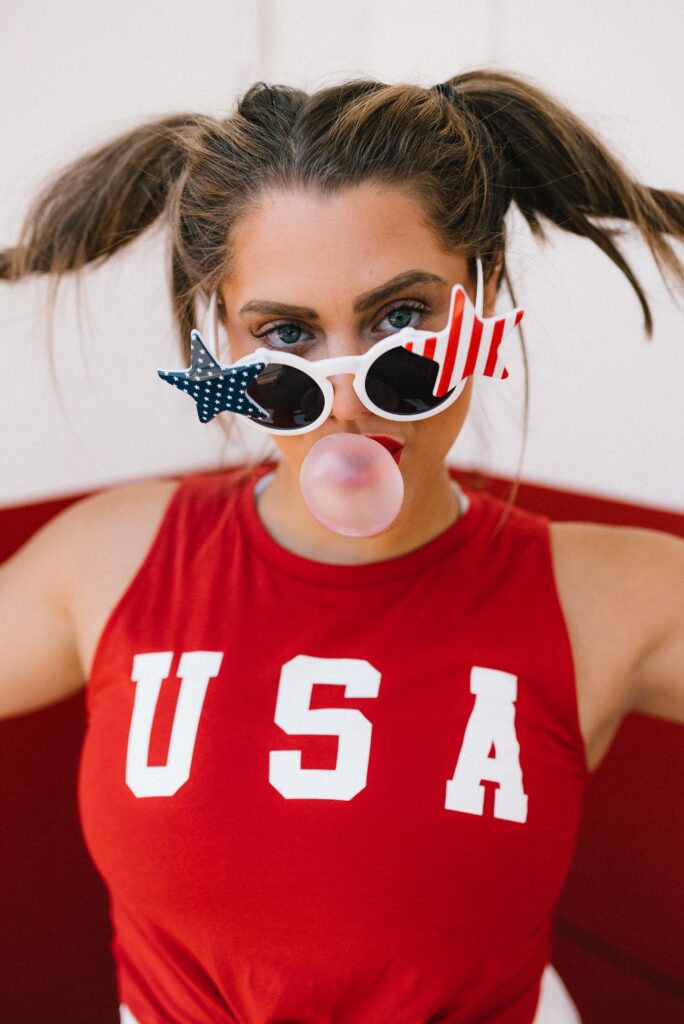 We all get to that point where we get tired of wearing the typical jeans to go out. Yoins has the perfect proposal for you. In it, you will find yourself safe and fresh. It is so easy to dress up when you have an American flag painted on your shorts. These shorts are perfect for a day at the beach or any outdoor activity. The advantages of wearing them are that they are incredibly fresh and mixable with at least half of your wardrobe. Now show your support for the USA in a fun way that is easy to wear! 
You have jeans that fit you well but are too hot, you also have lovely dresses, but they show a lot of your legs. What could you wear that shows off your beautiful leg silhouette and is discreet at the same time? Leggins! Ideal for wearing under skirts or dresses that might be too tight or high-waisted. And also, the stretchable fabric allows you to move naturally. These are the right pair of leggings!
Do you want to behave a little more daring than usual? It will never be intuitive for you to show a little more skin when wearing this Sleeveless Cami. It's a versatile piece of clothing and can be worn in various ways – around your waist as a belt, crisscrossed and tied as an arm sling, or layered over another dress for a casual look. Yoins made sure that once you try it on, you'll never want to let go! 
The definition of patriotism is a strong love and devotion for your country. It's the feeling that you are proud of your heritage and want to protect it from outside threats. Yoins sees fashion as an expression of one's identity and wants to encourage you to wear the style that represents your culture!