Having lingerie is no longer taboo. Sexy clothes is a current trend and we love them! Feeling happy with your body and showing off in a babydoll, or trying a bralette is a gorgeous way to empowered up a woman.
Check out this lingerie shopping guide and don't miss out on your hot side!
Seductive lace thong
Do people buy lingerie for any reason other than to show off? We doubt it, and the seductive lace thong promises just that. Ensuring minimal coverage with maximum impact will definitely have him confessing his love for you. A sophisticated mix of style and comfort, this might be one of the better choices you make this year.
Babydolls
Babydolls are another way to spice things up, especially for those who aren't looking to go all out but still want a sprinkle of sexiness on this special day. Often consisting of a dress and matching panties, baby dolls could be a good option for those looking to get into role-playing.
Now let's talk convenience: bralettes. In a nutshell, they provide freedom both indoors and outdoors. For the daredevils out there for whom red just doesn't cut it, this might be your chance: a show of confidence while still giving off the right vibes.
Choosing a bra is like being in a candy store since besides being an intimate garment, you can always look for a bralette that allows you to show a bit of lace. At Yoins you can find bra styles ranging from the sexiest V-neck to sheer with floral details. Visit their website now and buy your sexy lingerie now!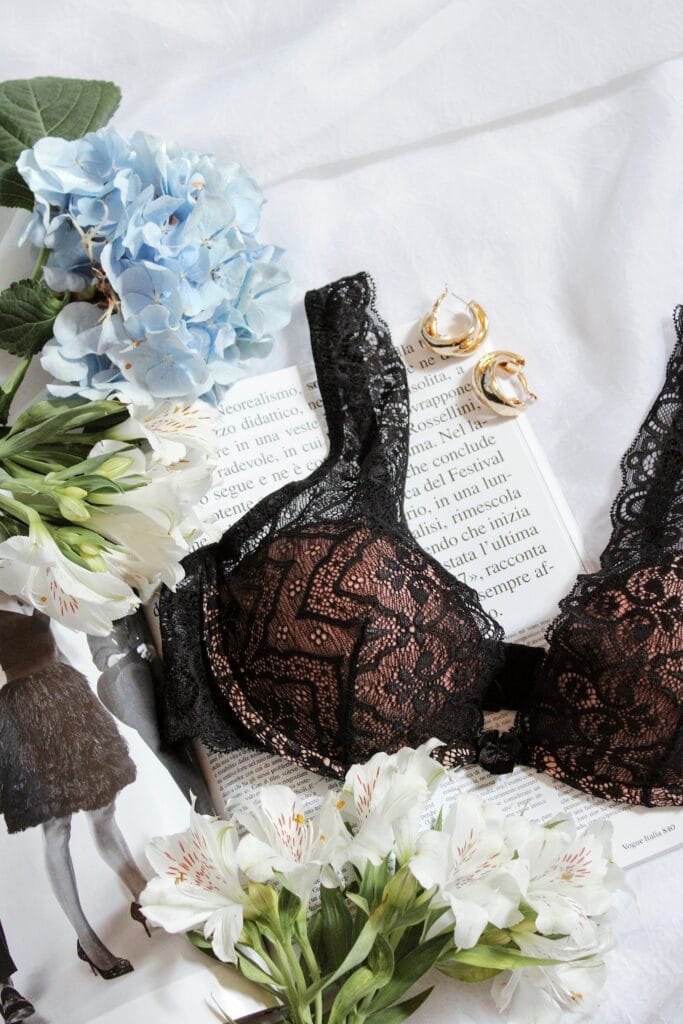 Lace suspenders
Lace suspenders are every woman's go-to garment on those special nights, and for good reason. This ingenious item has clips that attach to thigh-high stockings, not forgetting that they can be combined with almost any type of lingerie imaginable. Size and body shape don't matter here, as there's a set for every figure.
Brazilian knickers
Saving the best for last, we come to Brazilian knickers. These are a beautiful combination of bikini and thong that look full-size at the front but end up being very cheeky at the rear. These knickers are famous for doing your curves justice and maintaining comfort while they're at it: you can't go wrong.