The Caribbean is a place where the water is crystal clear. The climate allows the sand to always be at the perfect temperature. Furthermore, it is full of tropical islands, natural pools, lush forests, and paradisiacal beaches. For these reasons, Xcaret Hotels has chosen to be on the Caribbean coast of Mexico to offer its visitors the best experience: to contemplate the full beauty of the Caribbean bays. La Casa de la Playa, due to open in 2022, is designed to enjoy the luxurious facilities while adoring this beautiful aquatic wildlife sanctuary given to us by our Mother Earth.
Get ready to discover the wonders of the Caribbean with all that Xcaret has to offer at its new resort:
This project is thought for you to appreciate the Caribbean Sea from every angle of the hotel. Indeed, the building is a living sculpture facing the sea and shows Mexico with intimacy, and sophistication. In any of its 63 suites, you can feel accompanied by the treasures of Mexican design, as well as admire its glorious sunsets.
Imagine watching the sunset into the refreshing turquoise waters of the Caribbean Sea while relaxing in a private pool!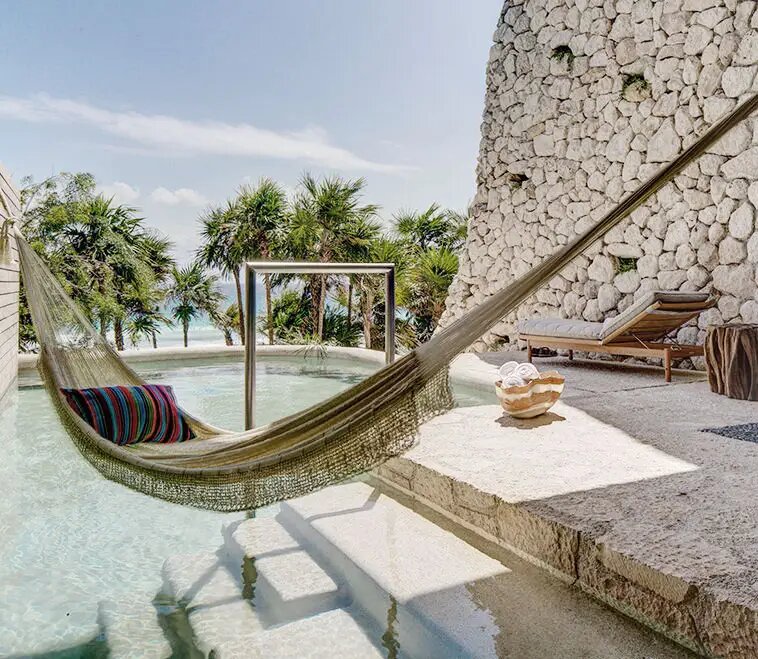 Xcaret's Casa de La Playa was designed to experience Mexico's most famous and representative dishes uniquely. This offer is an authentic reflection of the culinary culture, including traditional foods, drinks, and decorations from Mexico and other cultures. Here, you will fall in love with the fascinating signature cuisine by Mexico's best chefs. They give you an artistic outburst without prejudice or fear to seduce the world and lovers of the Caribbean Sea with their colours and flavours from Mexican hands.
A romantic dinner in front of the Caribbean Sea? Definitely the perfect plan for your 2022.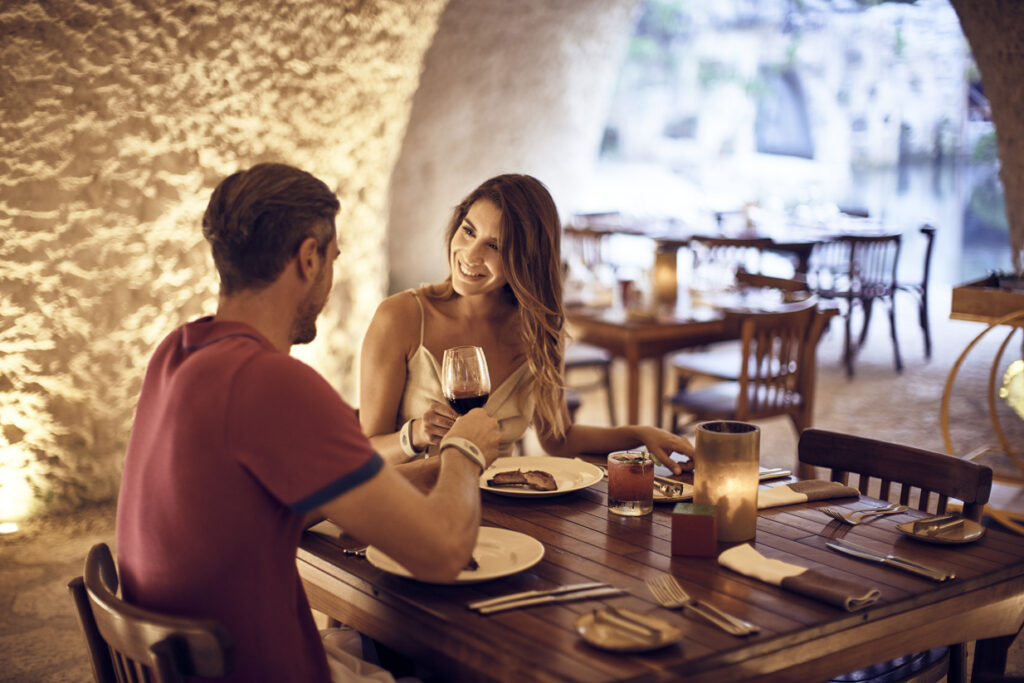 Xcaret is an expert in including the best wellness and relaxation areas in all its offerings. This house is no exception. Its spa allows you to connect and relax in front of the Caribbean Sea. The tranquil atmosphere will be the setting for a relaxing session, where you will appreciate the lulling sound of the sea. In this place, every inhalation and exhalation will help you purify your being and connect with yourself. The Mayan ancestors left their heritage, and Xcaret practices their ancestral techniques, which combine perfectly with the Caribbean Sea.
Let yourself be carried away by the harmony of the sea and connect with your being!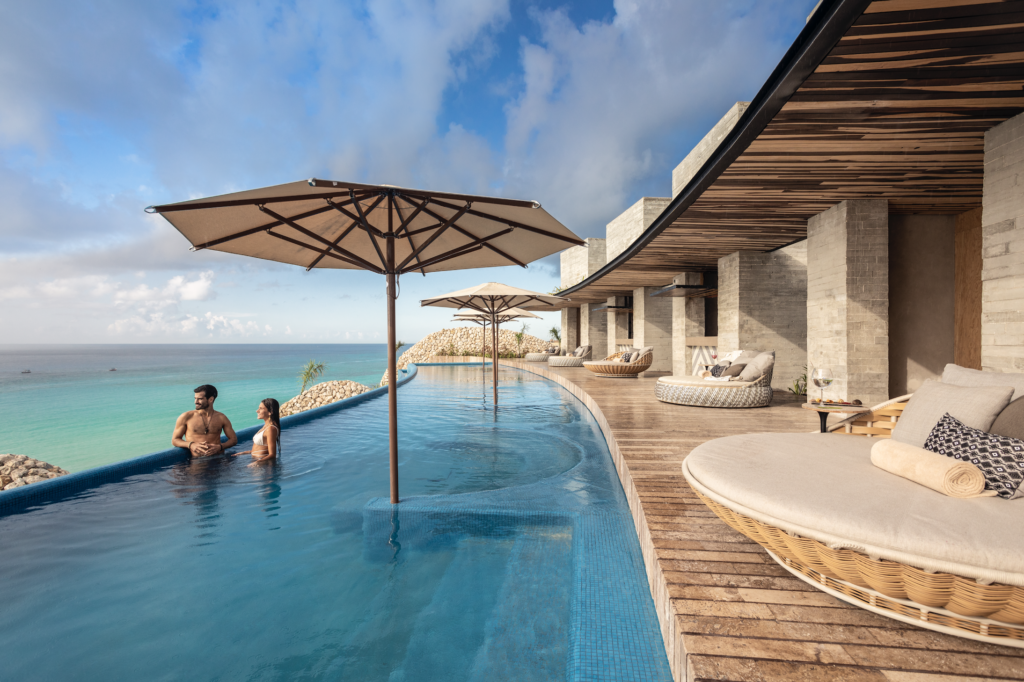 With this resort, you can enjoy the wonders of the Caribbean Sea, admiring its glorious beaches, crystal clear waters and majestic sunsets. So don't wait any longer, and be the first to enjoy this outstanding all fun-inclusive offer at Xcaret.
Book the best Caribbean beach experience of your life now!