Men and boots is a winning combination and the best boots for men aren't easy to pick. You need to keep in mind a lot of factors if you want to buy the best pair. Some of the issues are the materials, the style of boots, and the outfit you want to pull off. If this sounds complicated, we got you covered.
Some boots are better for some seasons rather than others. In other words, some boots are hotter and won't be very comfortable during summers. In this guide, we will tell you which is better for what seasons and which ones fit for the entire year. Also, we will tell you how to pair any options so you can combine them with any outfit.
Know more about the materials
Picking the best pair of shoes isn't an easy task, and picking the right boots is harder. Not only you will need to know about styles, but you also need to know about the materials and the boot itself. That's why we got you cover and here we explain some of the most important things that you should know.
Besides the sturdiness of the material, it's important that you know which one is better for which season. Even though most of the boots on our list are made with leather, some are better for the summer. On the one hand, flexible leather can be worn in summer or winter; however, we recommend suede for summer and rubber for winter.
What you should know before buying the best boots for men
Most boots on the market – or at least the most desirable ones – are made with leather. As you can imagine, leather is the best material boot-wise, it will adapt to your feet and is long-lasting. Thanks to this the boots will be always comfortable and will protect you against rain, snow, and many more things.
The best quality boots for men are expensive because leather is expensive. We recommend that you only expend a lot on winter boots or work boots. Anyways, if you want a great grip, try to look for rubber soles. Nowadays there are a lot of stylish rubber layered boots on the market that will fit any winter outfit.
Pick the best style for you
Boots come in many forms and shapes, so you need to know which one fits you better. Many of these styles have a function, but right now most of them are known just by their looks. In other words, you will use them because they look better in some clothes rather than others.
Chelsea Boots
If you like fancy yet casual outfits, you probably already know this type of boot. Its iconic design was conceived by J. Sparks-Hall, Queen Victoria's shoemaker. So as you can imagine, this style is from England, and famous people made this style popular over the years. These boots fit perfectly with casual outfits and some formal ones, but be careful to pick the right ones. Visit the online store of your preference to get yours!
Work Boots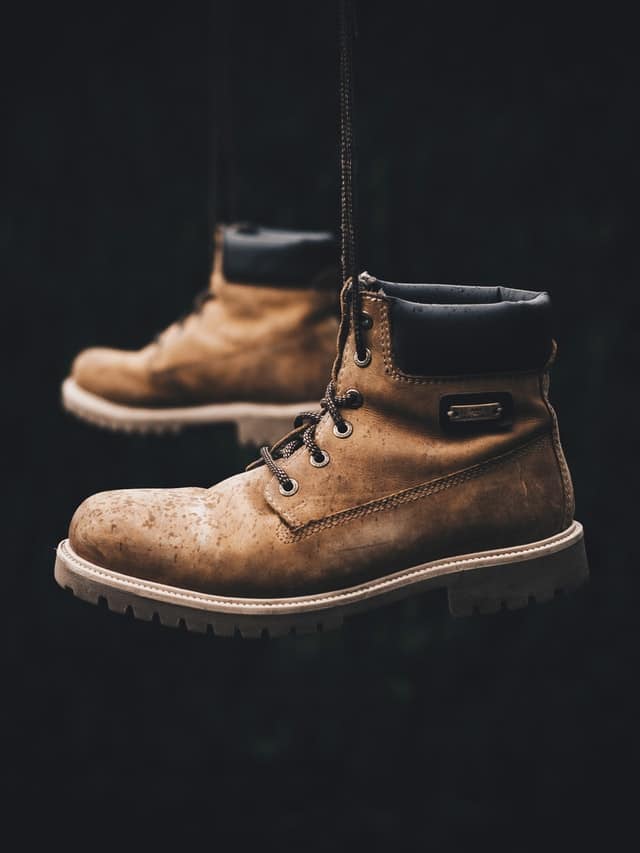 As the name suggests these kinds of boots were worn by workers. They are sturdy, durable, and very stylish nowadays. Timberland is a popular brand that makes this type of boots; however, Dr Martens make the British alternative. While Timberland has an American design, with a more chunky rubber sole, Dr Martens offers a little bit of a formal approach.
Combat boots
If you feel like a rockstar, we are sure you want a pair of these boots. They are durable, cheaper compared to the rest of the styles and they look good almost all the time. Rebel idols made this kind of boots famous, so a lot of people associate them with bad boys. You can pair them with jeans, casual outfits, or take them to a moshpit if you feel like it.
Hiking Boots
This type might be a little confusing because there are hiking boots made only for hiking. However, this style is a more fashionable alternative that can be used for hiking but it isn't camping gear. They offer protection and their design is very fashionable, but they are casual enough to fit outdoorsy outfits.
Brogue Boots
As the boot alternative from the already famous shoe style, you might know how they look like. Overall these boots suit well with everything depending on their colour, which means they can be casual or formal. The price tag also might vary a lot depending on its leather, so keep this in mind.
Chukka Boots
We present you with the best boots for men who want to look amazing during summer. This is the perfect style for hot weather as they were made for it. Most of these boots are made with suede but you can also find them in leather and rubber sometimes. They suit perfectly with any daily bassist outfit you want to boost.
The best boots for men according to us
We listed here our favourite boots for men. Most of the options in the list are perfect for any season; however, some of them might be better for winter. Anyways, you will be able to fit any of our picks with any of your favourite outfits.
Chelsea boots look amazing with anything and this alternative made of suede is a perfect choice for a daily outfit. The colour is also another pro because the tone will fit well with a lot of casual clothes. Even though is a Chelsea, the material makes it more versatile, which means you can wear it whenever you want without ruining your looks.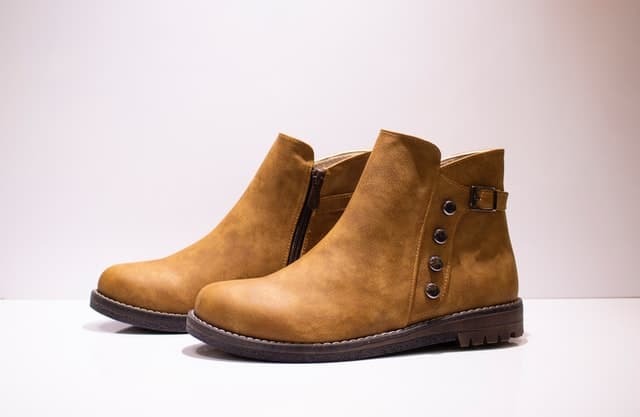 If you know about shoes, you probably are aware that this brand is from 1952. Not only do they have a lot of history behind their boots, but their products are also high-end. However, even if they are a luxury item, they look amazing with jeans, so you can keep them casual. On the other hand, they are also very high quality and they will last forever
Formal wear is hard and picking the right boots can be a challenge too. The brown captain is what you need if you want to upgrade a suit in no time. Due to its colour, we recommend you to wear them with a dark blue, slim fit, formal attire. You can also wear them with a more casual fit, like straight-cut jeans.
This is a classic Chukka Boot that will fit with almost anything. You can find it in a wide range of colours so you can buy the one that suits you better. They are eco-friendly and very comfortable thanks to their flexible leather. Thanks to all of this, the Astroflex is perfect for walking and be paired with any outfit.
Even though these boots have the design of work boots, they are the British ones. In other words, they are less chunky and they fit well with formal clothes as well. Its leather is flexible and will feel comfortable when you walk with them. You can find them in a good variety of colours, which means you can pair them with a lot of outfits too.
They are perfect for the summer or the winter, but you might get a little bit cold. Overall, these are the best boots for men you can get if you want to wear them all year long.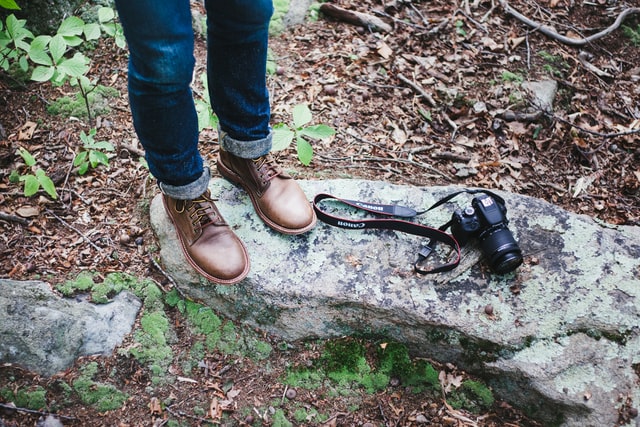 You can wear Chelsea boots all year long if you have the right pair. These rubber boots are perfect for formal occasions and the more casual ones too. Thanks to its black colour they can fit with anything, however, you can find them in brown, or make with brown suede for summers. We recommend that you wear a rubber pair during winter.
Chukka boots aren't always perfect for every season but we trust that this pair will fill all of your needs. The Cognac sue are waterproof, hydrophobic and nothing will penetrate the soft leather. You can wear them in summer or even in winter without having to worry about your feet.
Thanks to their sturdiness they are long-lasting boots, and they will fit just right after a pair of walks. If you catch rain wearing them, they will repel the water so you can keep on walking without worry.
We believe this is the most casual and modern pair of boots on the list. The brand wanted to combine skate shoes and boots so you can wear this pair with anything. They look fresh, and they are comfortable and you can walk with them without having to worry about the weather.
The look of these boots is very iconic and you people will look at them. As you can expect from brogue boots they look very sophisticated but you can pair them with straight-cut jeans. Thanks to its colour you can also wear them with a modern, navy, slim fit attire if you want to keep it classy.