Haircare depends on a lot of factors, and we recommend you to try the best hair oils for men. You might wonder why, well, it's because a good oil will help you keep your hair healthy. A lot of hair products made for you don't moisturize your hair as they should. This is why you need to use more products.
Hair oil can give your hair a lot of the things it needs to stay shiny and soft. Not only will it make your hair look better, but it can also help you style it. With few drops of oil in your favorite hair styler product – like clay or pomade – the results can improve a lot.
What can oil do for me?
Quality oil will provide nutrients and moisture that will prevent a lot of issues you might face with your hair. Some are better than others for you because they moisture more or prevent hair thinning. The best hair oils for men are versatile and can do a lot more for you, like:
Repair your hair
If you like to change your hair, we are sure that you need something that would repair the broken bonds. This means you will need nutrients or moisture that deeply repairs your hair. Oil can be exactly what you need, not only will it give you all of the things we mentioned, it will strengthen the bonds.
Prevent irritation
Dandruff or dry scalp is a common problem if you don't take the proper care. Good hair oil can moisturize your scalp if you combine it with a conditioner. In this case, we recommend you use almond oil or avocado oil. Keep in mind that a fungus or the excess of oil might be the cause of dandruff, so you should also be aware of that.
Styling
Serums and wax might help you to get a perfect hairstyle, but the finished result won't be as good. If you want genuinely good results, you should mix your favorite oil with your products. This way you will get all of the benefits from the oil – the sheen, with no frizz result after using your styler.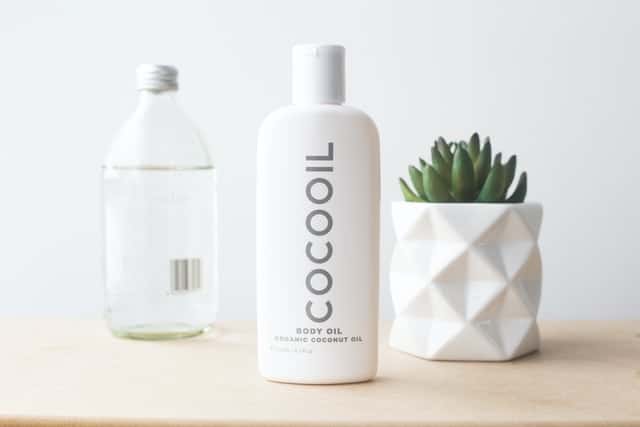 Best types of hair oils for men
There are many types of hair oils and some are better than others. The best hair oils for men might vary but here we will mention some of the essentials. Keep in mind, though, that most commercial products might vary but most of their functions are the same
Avocado Oil
Probably this is the oil that has more nutrients and could give you the best results long term. In terms of care, Avocado oil will give you vitamins A, B, D, E, Iron, amino acids, and folic acid. All of these will restore and repair your hair after every single mistreat you put it through. Also, it's one of the best moisturizers you could use.
Coconut Oil
We are sure you already hear about the benefits of Coconut Oil in particular. As a multi-purpose oil, you can get a lot of benefits from it. However, this isn't a good oil for your face so please avoid using it for your bear.
Overall, it works fine with any type of hair and will guarantee that your hair and scalp will be healthier; also you can use it twice a week. Leave it on for about half an hour before washing your hair for the best results.
Jojoba Oil
Most products nowadays use Jojoba oil to moisture and treat damaged hair. Even though it's fine for every hair type, this option is better suited for restoring. Another benefit is that it won't leave any residue and isn't a greasy oil, so you can use it as a daily hair care product.
Almond Oil
In case you are suffering from hair loss or thin hair, you should consider this oil. Not only it will boost hair growth but will also nourish your hair. Almond Oil has vitamin E, which is excellent for thickening the hair and will help you to keep it growing. You can use it for aftercare treatments because it's easily absorbed.
Castor Oil
As the best one for hair loss, maybe is one of the best hair oils for men. Castor oil nurtures your hair, keeping it healthy, strong, and also will help you to restore broken bonds. Using it will stimulate your hair follicles, which means your hair will grow even on those bald spots
Our top pick for the best hair oils for men
In the market, you will find tons of options, but the best hair oils for men aren't so easy to pick. And, if you don't know anything about hair care, you might buy something that won't fit your needs. Here we made a list of specific oils that will help you with a variety of problems, being the best ones:
Overall, Verb Ghost is a jack-of-all-trades. You will be able to style your hair while nourishing it, making Verb an excellent option. The principal compound is Moringa oil, which keeps moisture in, reduces frizz, and defines your hair. The finish, if you mix it with a styler, will be shiny but not oily at all, which means your hair won't look greasy.
Filled with vitamin F, you will boost the hydration of your hair and help it get stronger. Applying is very easy and you should not have any trouble. Use two to three drops while your hair is a little wet to protect it from heat while styling it. Or, if you want to nourish your hair massage it in your dry hair.
Argan Oil is one of the best hair oils for men you can get for haircare and this presentation offers you 100% pure oil. It is perfect for your scalp health and hydration in general, and it will help you to retain moisture. If you mix it with your hair products, you also can protect your hair from the heat and make it look shinier.
Other amazing features of this option are that it's good for every hair type, it's gluten-free, hypoallergenic, and more. The brand also guarantees that it's 100% organic so you won't put extra chemicals into your hair.
Repairing your hair without the proper products will be almost impossible. If you bleach or dye your hair you will need this oil to strengthen it and keep it healthy. With Olaplex you will restore the shine and the strength of our hair, while you repair the broken bonds. Also, its formula can protect your hair from heat and other types of damage.
The formula contains grapeseed oil and tea oil, which are good for hydration. In other words, this is one of the best hair oils for men you can get. However, we recommend you to use it with other products because it can be a little oily on dry hair.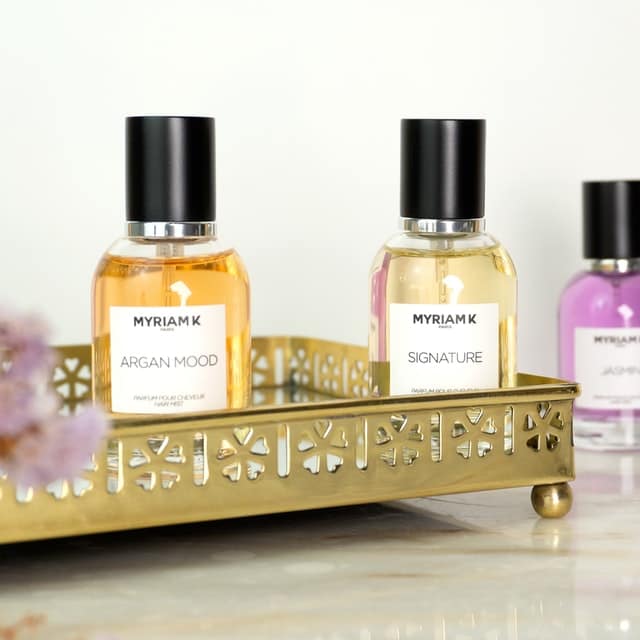 Castor oil is excellent for men's hair, so you should have this option on top. If you need to bring sheen, thickness, and better growth to your hair, fast, you need Sky Organics. By using it, you will save a lot of money on hair care products and you will get the same or better results in no time.
With this bottle, you will get 100% natural Casto oil, completely organic, chemical-free for a very cheap price. Also, thanks to being natural oil, you can use it in your beard without any trouble, gaining more benefits.
Certified as organic Jojoba oil, it works perfectly in every type of hair. You will get a lot of benefits from this option, as you can use it on your bear as well. Because is a natural oil that is hypoallergenic and non-comedogenic, it won't damage your skin. In case you want to style your hair, or your bear, Cliganic will make them both manageable enough.
In case you can spend a lot on hair care, this one is very cheap and budget-friendly. You will be able to mix it flawlessly with a lot of hair products without changing their formula too much. If you do this, you will get better results; however, you can use Jojoba oil in dry hair.
Moroccanoil Treatment is the pioneer of the Argan oil treatments you will find. With it, the Argan oil fever started and it has continued thanks to its effectiveness. Not only it's an award-winning product, but it also will do miracles for your hair. The formula is enriched with organic Spinosa and Kernel oil, this way you will get more benefits.
Thanks to the combination of oils and other ingredients, your hair will absorb the treatment faster. You won't need to combine it or use another product to get the best results, which means you can use it anytime. Either you apply it with wet hair or dry, you will always get the best results.