If you have a birthday, baby shower, hen or any other type of party, a pink-theme is a great way to show your love for the colour. This theme is easy to set up as there are a variety of decorations you can use as well as the food and clothing. If you don't want to use the same colour, you can mix it with other colours like gold, white, black and many more as it goes with many colours.
Online stores like Etsy have all that you need for your plans to be successful. You need to log into their website and order at the comfort of your home, plus you can choose from a variety of themed clothes, decorations, invitation cards and other accessories.
The company is a global e-commerce platform where you can purchase creative goods that are mostly handcrafted or vintage. Etsy aims at preserving the human connection in commerce by helping sellers turn their ideas into successful businesses. They create a platform where handmade items sellers connect with millions of buyers who are looking for special items made with a human touch. The platform creates a market with a variety of unique products from different suppliers. Let's see some of the supplies you can purchase from them.
Decorations like flamingo hangings and balloons are a perfect way to incorporate the colour into the occasion. You can use different shades of colour and mix different types of decorations. For example, the balloons and clothes can have a bright colour shade and the plates can be of a darker shade.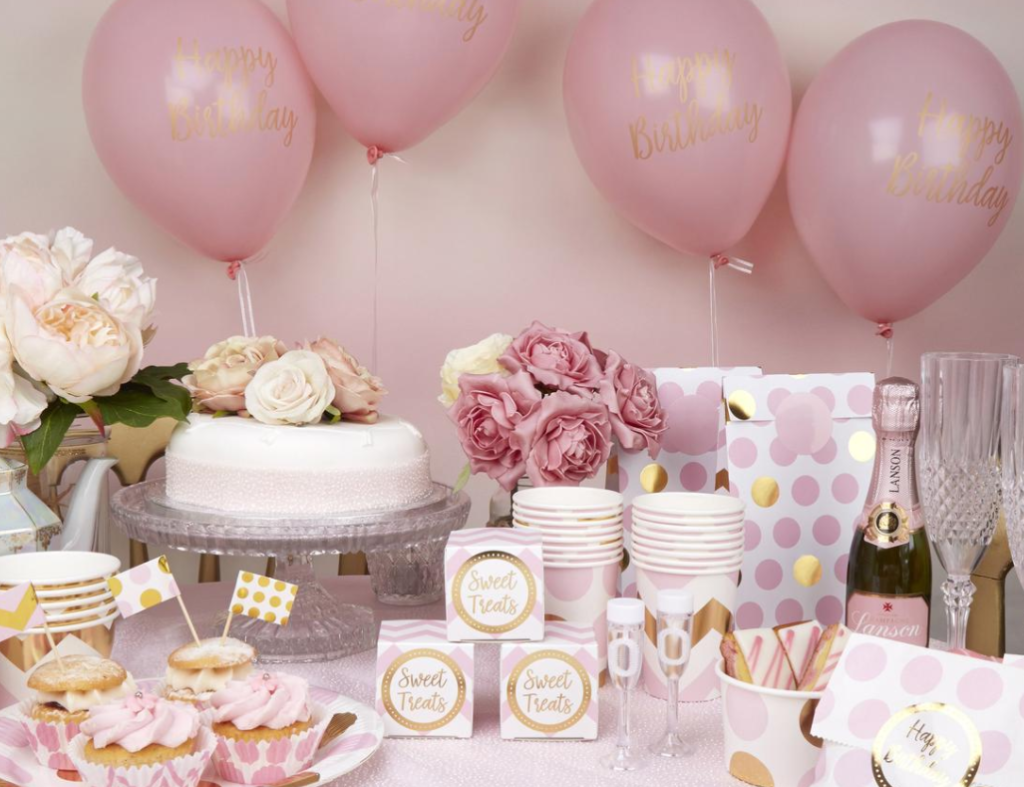 You indirectly communicate to your invitees that they should expect a certain theme colour by sending invitation cards with the colour and they will respond with themed gift bags and their dressing. If it is a birthday, add the coloured birthday cards to the gift table and the cake table and have a banner at the entryways. For example, a 'happy birthday 'balloon bunting and marble balloons can be good picks.
Themed t-shirts like the Victoria inspired birthday squad t-shirts and the pink carnival birthday outfit are examples of the outfits you can choose for a birthday. They also have a variety of t-shirts for other occasions like bachelorette and baby showers. You can also add themed birthday cups like the pink lemonade party hat.
You can also choose to be guided by the theme colour when choosing the gifts and you won't go wrong, especially if the theme coloured gift are clothes or accessories. You can also purchase any other gift and make it fit the theme with a theme coloured shopping bag like the Victoria secret pink party gift bag.