Etsy is an online marketplace where you can market or buy artistically crafted products. This brand plays a huge role in connecting buyers who love personalized quality designs, to their makers. This article is for those who love wooden kitchen utensils. Below are five that you will find delightful.
This chopping board is handmade from quality oak that can last in use for many years. One of its sides is lipped to fit perfectly with the table when cutting. The lipped side is curved with a short message, date or name, which is customizable to your liking. The chopping board is treated and delivered with a bottle of food-grade oil to enable you to care for it.
Have a look at this hand-burned wooden spoon set that has been handmade from eco-friendly and anti-microbial Bamboo. Its design elegantly complements the kitchen décor. The spoons do not scratch ceramic pans. This spoon set has been treated with a food-grade mineral-oil blend. Its handles are crafted with artistic designs or short calligraphic messages that are customizable upon request. Delivery is backed up with a gift upon request.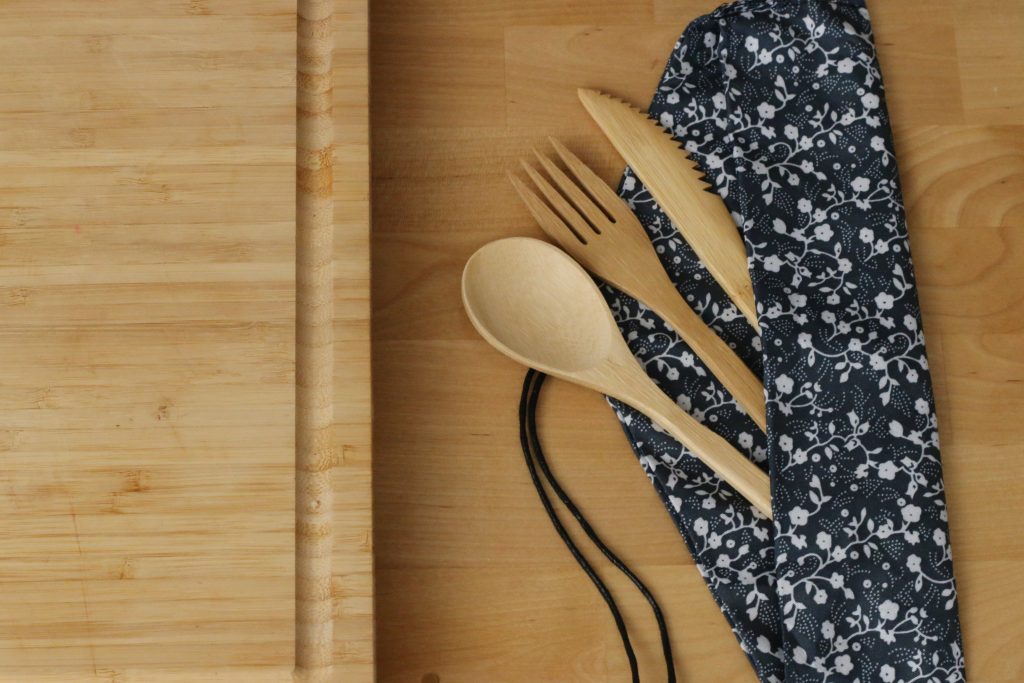 This strainer is ingrained with 220 grits that filter out liquids from cooked or boiled food. It has a quarter-sized lip at both sides to enable effortless fitting with any container and prevent slipping off during use. This wooden hand strainer has been soaked in a food-grade mineral oil and beeswax blend that gives it a soft texture and protects it from drying out. Washing should be done by hand, not using a dishwasher.
This cutting board is functionally and aesthetically appealing. It has been crafted with carefully selected woods from Tenessee (Hard Maple and Black Walnut) and Western Africa (Sapele and Padauk). Its top side is ingrained with a hole centered for easy gripping or hanging on the wall. Its bottom has a 45-degree bevel that eases picking up. This cutting board is sanded with food-grade oil and delivered with care instructions.
These tongs are made from olive wood and are functional in serving bread, and fruits and vegetable salads, and desserts. These tongs are treated with a food-grade oil for luster. Washing and care instructions have been displayed on the items description.
Etsy has an enormous catalog of elegant and unique wooden kitchen utensils. Check the products out on their webpage.