Face masks have become the most surprising fashion trend of this year. The global response to the COVID-19 pandemic has highlighted the need for PPE (Personal Protective Equipment) as a preventative measure to reduce the transmission of the virus, and many governments have passed legislation stipulating that a face mask must be worn in shops, on public transport and in other venues or spaces. However, most face masks are simply not very appealing in their design. The standard style is intended for medical environments and personnel. They can be uncomfortable to wear and often come in bland, washed-out colours. Disposable face masks are also wasteful and over time can be an expensive necessity if you are commuting throughout the week and need to keep changing them.
Etsy has a range of handmade face masks available which are a much more economical alternative. They provide style and convenience over most shop-bought options and can be washed and worn over and over.
You can search for a wide range of colourful masks with different designs which can be matched with any outfit or occasion. From muted options with pastel colours to eye-catching neon designs which will make you stand out from the crowd, many designs come with a filter insert and are made from washable materials.
Neoprene is a rubber-like material that is fully breathable and water repellent. Neoprene keeps its shape, so it doesn't bunch up over the mouth and nose like masks with wire inserts do. The material is much softer than other fabrics so it can feel more comfortable to wear over long periods of time. Neoprene is also very durable, so it is an economic investment as your mask won't need replacing for a long time.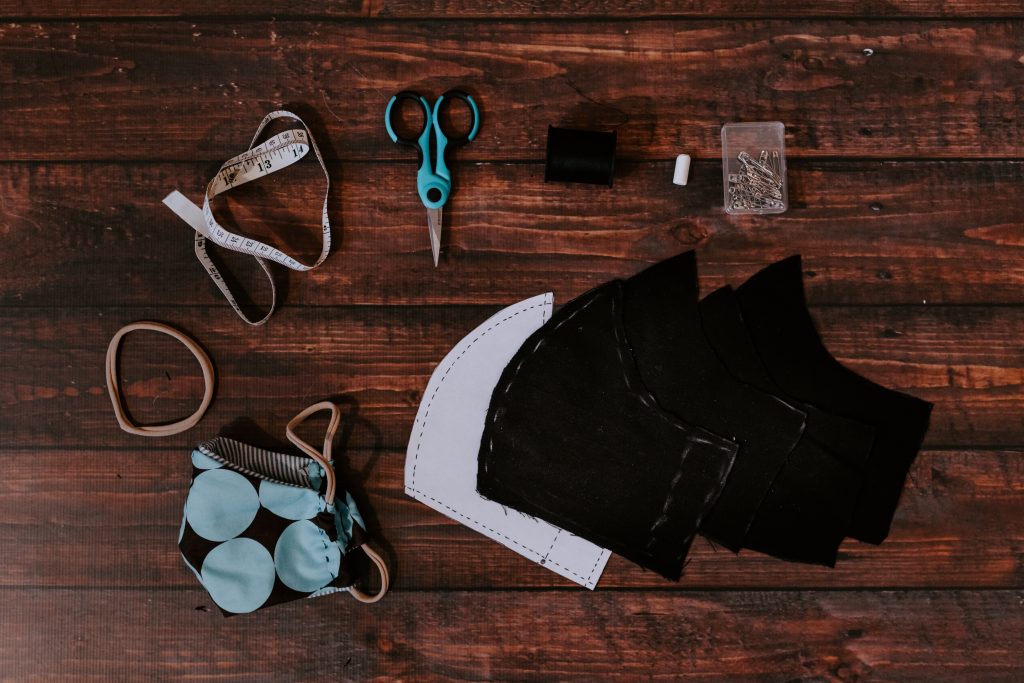 Clear face masks use a plastic insert that covers the mouth area and makes it transparent. Many people find this feels much more normal to wear, as you are less self-conscious if your facial expressions aren't hidden and covered by the fabric.
For people who wear glasses, face masks are an annoying source of dreaded lens condensation. Warm breath escapes through the top of the mask which can create fogging when it hits the glasses. Thankfully, some sellers have thought of everything. This design forms a bridge above the nose on the face mask, so it directs expelled air from the nostrils downwards instead of escaping from the top of the mask. With built-in 'nose flaps' that are stitched into the mask, the design provides a tight seal without having to use any uncomfortable wires around the nose area.
Many people complain that the ear loops of face masks feel uncomfortable, even painful when worn for long periods of time. The standard loop design can chafe the ears or the material can become frayed. Search for a range of masks with adjustable ear ties to find that perfect fit.