More than 50 years after its release, The Beatles 1969 album Abbey Road continues to inspire creative projects with hundreds of unique items available via Etsy. The much-loved album featuring classic songs Come Together, Here Comes The Sun and Something is as well known for its iconic cover photo as it is for its tracks.
The famous cover artwork featuring all four band members walking across the Abbey Road zebra crossing has been interpreted in a wide variety of manners to offer great ideas for all ages. Here are five ways that famous cover photo, taken in the summer of 1969 by Iain Macmillan has been reimagined for today's Beatles fans.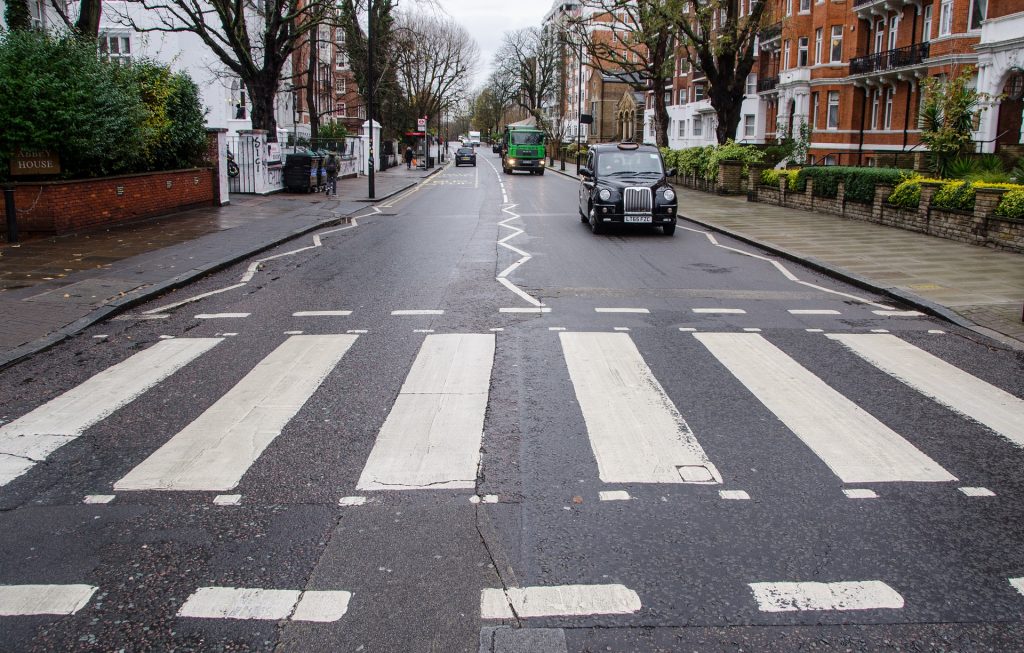 Seller Shireprints has produced a minimalist poster featuring just the band members, the crossing and the famous VW Beetle in the background against a sky blue background. It's available in two sizes, starting with a 5×7 inches print costing £7.50.
Younger Beatles fans may be taken with an interesting twist on the classic image in Lego, featuring four Lego Minifigures of John, Paul, George and Ringo striding over the zebra crossing (TwoTimesTableUK £24.99).
The piece uses genuine Lego bricks and even features the lights at each end of the crossing.
It could even be incorporated into a Lego City village, or placed in a small clear plastic display case to stop young fingers from getting to it!
Dads and granddads of all ages will be familiar with Abbey Road, perhaps from their own teenage years, so celebrate a birthday, anniversary or even Father's Day with a wonderful handmade 3D pop-up card which has a black front featuring the band's logo (BCWorldwideLtd, £5.50).
Open the card up and you get a stylised version of the four band members on that famous crossing walking across the centrefold of the card.
The Beatles music has always been enjoyed across the generations, so how about a fabulous baby's bib to turn even the youngest of ears into the super sounds of the Fab Four?
Available with a white, green or yellow background, the bib (LittleOnesLondon, £7.65) recreates the scene in cartoon form and would make a lovely gift for any new parent.
For the Beatle-loving foodie in your life, how about a bamboo chopping board that strips down the famous cover into four black silhouettes on one side of the board. It's available in three different sizes through GreenEyedMonkey, starting at £21.16 for the smallest size.
Check out these and other original designs featuring this famous The Beatles album at Etsy.