Most people think that a destination wedding is presumptuous and, well, they are right. However, a lot of weddings nowadays, for some reason, are this type and people love them. They have some benefits, like a more private ceremony and the chance of getting married and start your honeymoon right away.
More people want to do this kind of wedding because they also can have the party on their terms. In other words, they enjoy vacations and also don't expend in 200 people that aren't their friends. The downside of this is that the guests have to pay all of their expenses, and well, that is a little too much for them.
What is a Destination Wedding?
Basically, this is the type of wedding you do in a nice, warm destination that you choose. When you pick this type of wedding, it's because you want to have your honeymoon in the same place. This is why most of these kinds of weddings are celebrated in Mexico or the Caribbean Islands. You could save a little too because you don't have to travel later.
What do the guests think?
Most people that attend those weddings think that they are expensive. A lot of couples expect that their guests pay for all, and more often than not, they aren't noticed. From here is where a destination wedding becomes presumptuous. If somebody can't go because they aren't in a good moment, the couple gets mad, even though they didn't warn anything.
How to avoid becoming presumptuous
You don't want to fight with your closest friends but you still want to do this type of wedding. We can get it, so there are several things that you shouldn't do if you want to have the perfect ceremony. Some of the things you should keep in mind are:
Notify everybody with enough time
Your guests might not be able to come to your wedding if they can't plan their expenses ahead of time. The best you can do is notifying everybody at least 12 months before the wedding, so they can save the money. It is good that you also plan this year and a half ahead of time, at minimum. By doing this you can be sure that your destination wedding won't be Presumptuous.
Who should pay for the accommodations?
Well, the tradition of these weddings said that the guests should pay for their whole travel. In case you want to pay for some of them, you should make this clear. Otherwise, be clear and tell everybody that they should pay for their trip. There are several ways that you can make this easier for your guests if you want to.
One way is booking a hotel room block for you and your guests. Everyone will need to reserve their room, but you can share with them a direct link. That will make everything easier for everybody and you could even get a discount.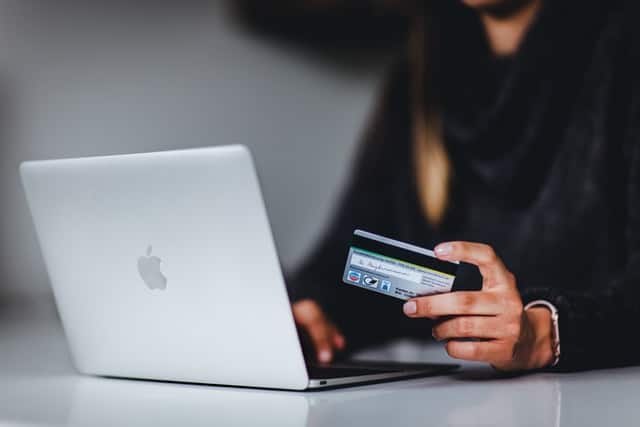 Be realistic
Maybe you want to get married at the top of the Eiffel Tower, and you can afford this. However, not everybody can afford the trip to Paris, France; and you have to understand that. Picking the right destination – a cheap but cute one – is very important. We don't are saying that you have to go somewhere ugly, but somewhere affordable.
Planning ahead of time and notifying your idea with your friends will also help you to pick a place. With this, you will guarantee the attendance of the majority of your guests. Also, if you pick the right season, you and your friends might save a lot.
Try to make everything easier for everybody
Even though you don't have to book the travel of every single one of your guests, you can help them. Many travel agents can help you with this by taking groups reservations with everybody's information. With this everybody can see the best deals or will be informed of where they should book.
On the other hand, you can make a group chat and do everything with your guests, or at least the more important ones. Providing all of the pertinent information to everybody will make everything easier for them and save you the fact that your destination wedding is a little presumptuous.
Hire a planner
As you can see, planning a wedding is very hard. Planners can organize and coordinate everything, and you won't have to lift a finger. They also will help everyone that you invited, so they won't need to do much too. Overall, you will make everybody's life easier by hiring a pro instead of doing everything yourself.
Offer alternatives
Your budget is one thing, but your guest's budget it's something different. It's always good that you show them a lot of alternatives that could adjust to any pocket. Try to share beforehand places that are cheaper than others or that offer special accommodations. Thanks to this, you might convince somebody to go even after they diced they wouldn't.
Plan a budget and then plan it again
Most destination weddings are budget-friendly and you will save a lot, and travel at the time. However, sometimes you can expend a lot, unexpectedly, because something happened and you couldn't control it. With a budget, you could contemplate these expenses and save even more money in the long run.
Another important consideration you should include in your budget is the tiny expenses. Probably you will make a budget for the wedding and you might ignore tips, baggage fees or transportations fees. Little things will become a bigger expense, so keep this in mind.
Check all of your papers
Try to be prepared for everything, which means try to have a valid passport and some valid identification. You can't travel with expired documents, or at least, you shouldn't try to double-check everything before going to your destinations. Also, make sure that you have everything you need for entering the country without any trouble.
Plan extra activities
You had your wedding, all of your closest friends and loved ones are in the hotel, and, now what? Make a fun itinerary for some days, this way you would be able to share with your guests and their trip will be more worthwhile.