Decorating your home isn't an easy task, and doing it in the right way, in your living room, can be very hard. Home renovation and home design aren't easy, however are doable if you have the right ideas. Also, you can always put your personal style in the design you make, this way you could personalize your home.
However, doing this the right way needs that you have a sense of style and a clear idea of what you want. There are a lot of tips that might be useful but the tips only won't guarantee a nice decoration. This is why we are making a complete guide on decoration: what you need to do and what you should avoid. We took into consideration every tip on the way.
What things do you need to keep in mind?
Before we give you the design ideas, we must tell you what you need to do before buying everything. Decorating a room implies that you need to prepare, and measure the room, this way you will be conscious of the space. Thanks to that, picking furniture and picking everything you need, it's going to be easy.
Your furniture needs to fit the space in a way it won't feel over-saturated. You might want to buy a big, comfortable sofa, but the one you want might overpower the room. In other words, you won't be able to fit anything more in the whole space because you weren't careful enough.
Before you decide anything, measure everything. Measure the length and the width of your living room and make a floorplan. Keep in the design every element that might be in the way, so you can work around them. Also, you must keep in mind the windows locations. Natural light is the best source of light if you want to complement a decoration. The ideal furniture for your living room can easily be found on the Homethreads website. From large to medium and small furniture, everything you can imagine. Don't wait any longer and take advantage of their offers and new arrivals. Visit Homethreads here!
Plan everything beforehand
You already measured everything and you don't know exactly what to do. That's normal and we get it, this is why you need to do a floorplan. If you don't know how to use AutoCAD or similar programs, you can do this in the old fashion way. A good option is to draw the living room on paper and start to plan what you want, where you want it..
Another way you can plan anything it's on the Sims 4. We are joking, but yes, there are several programs easier to use, like Magicplan, Floor Plan Creator, and RoomScan Pro. Try to match everything in those programs with whatever you want to buy.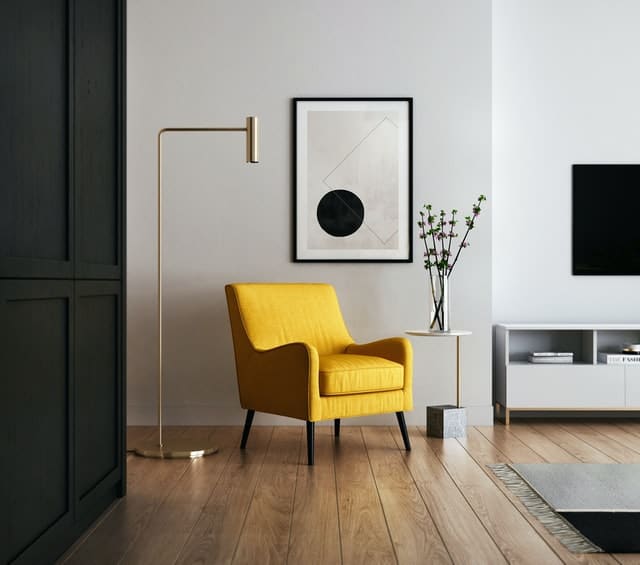 Keep yourself on a budget
Decorating any space is expensive, or might be expensive if you don't make a budget. Buying any furniture without thinking about everything you need might cause you to not be able to buy something else. In other words, we mean that buying something expensive means that you won't be able to decorate anything.
A budget will guarantee that you will buy exactly what you need. If you restrain yourself from going out of budget, you could be able to decorate everything without having to expend a lot. You can make exceptions, but only in unique pieces of furniture that are absolutely needed.
Probably you think that combining colors is something easy, well, it's not. A palette will give you a guide of what you need to buy that will have harmony. Color is a way to combine and make a room come together easily. Also, it is easy to combine textures and materials if you already have a color in mind.
Try to always have samples, so you can preview how everything will look when you put it together. Samples will also be useful if you want to combine textures, materials, or styles you want to try in a room.
What can help you to develop a better design?
Now that you already planned everything for the decoration, you need to make the design. There are several styles that can fit your living room, but there are things that can boost those ideas. These are optional tips, so you can avoid some of them.
Be creative with the walls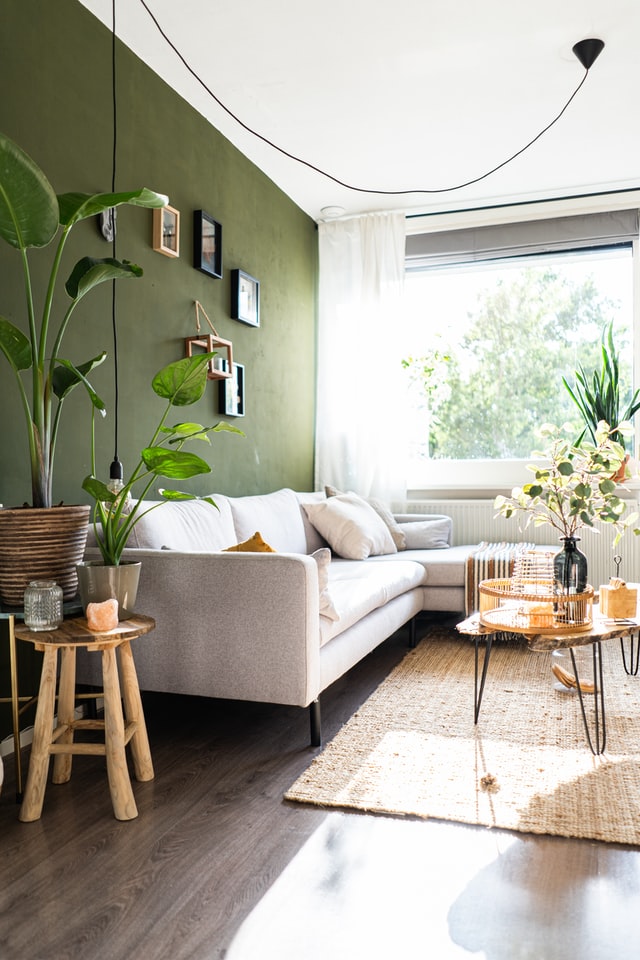 Decorating is all about statements and creativity, so trying to include the walls in your design might be a good idea. Painting your walls with techniques that allow textures, or painting them with colors that are bright and uncommon, will boost any room. With that, you could also make the design more personal.
Another option you can try is patterns. Wallpapers are very popular. There are some that we recommend you to avoid if you want to have a nice room. However, some patterns are very sophisticated, nice looking, and compliment everything.
Make a statement
We already said this – a lot, we know – because it's important. Making a design personal will make it more creative and more original. Another benefit is that you will feel better in a room that feels like your own. This is why we recommend you make the final design as personal as possible.
Try to keep the space useful
Before decorating anything, you want to make the space as functional as you can. This means you want the space to feel open, cozy, and inviting, in the case of the living room. Planning beforehand might be exactly what you need to think about what you want to do there. In case you don't have any clear idea, you could try to give a new purpose to the room.
We aren't saying that you should change the whole concept of your living room and turn it into an office. We suggest that you could make it a more leisure space, or a more familiar one with the furniture. Those are purposes that could help you to get ideas.
The best design ideas for any living room according to us
Finally, we can give you the ideas you are looking for. Planning the decoration of your living room is important, and a good design will make it look flawless. If you are short of ideas, then, we will show you our top recommendations.
Arrange your furniture in a smart way
A bad arrangement can make a good space, an awful one. A lot of beginners don't know how to make the furniture work with space. More often than not people put chairs and sofas too close or put tables in an uncomfortable position. We recommend you focus on a focal point and work with the space and the light in mind.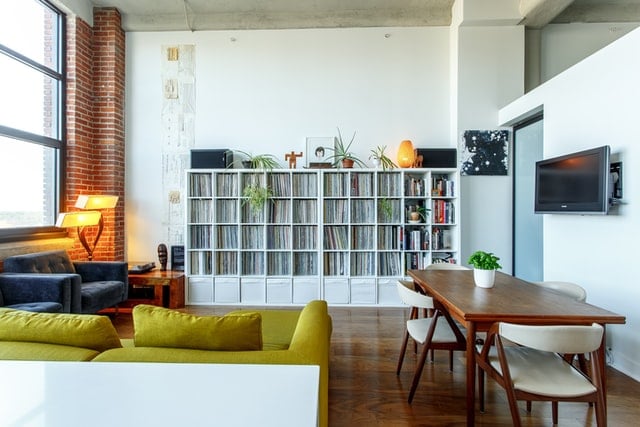 Play with the rugs
Rugs can make any room look better; they also can separate spaces and will make your living room feels integrated. Try to always pick a good size, because a small rug can disjoin any room and make it look bad. Before buying any sofa or furniture, you should buy the rug, and plan the palette of everything from there.
Always use natural light in your favor
Natural light is another element of decoration in any room. Trying to get the most light possible can improve the results of any design in your living room. However, you should always plan how the lighting of the room will impact your decorations with or without natural light. Accent and ambient light are also important if you want to make a room look good.
Always decorate the wall
An empty wall is a sad wall; this is why you always need pieces of art in any living room. Try to decorate the walls with art pieces that match your furniture, this way everything will look cohesive. Take a picture of the room with the furniture inside and buy the decorations with this reference on your phone.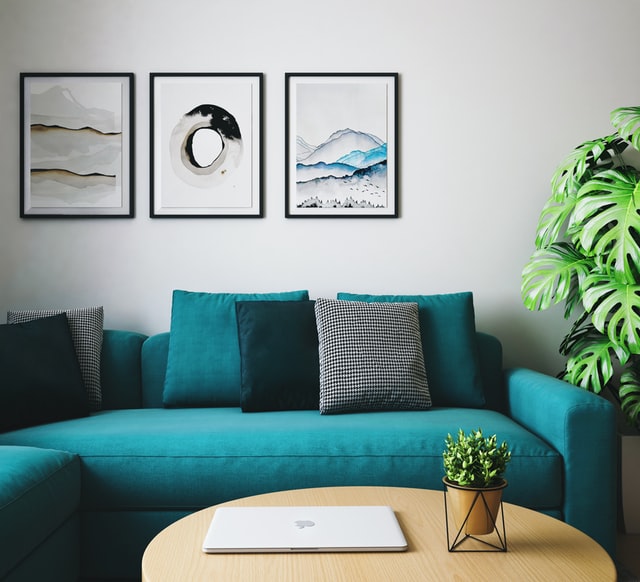 Make the area inviting
The placement of your sofas and chairs can make a whole difference in how your guests feel the area. Trying to place the furniture in a way you can always talk to everyone who goes to your house, makes the space cozier. Not only this will make your living room feel more inviting, but you will also achieve a sense of intimacy.
Clutter Smart
Clutter and accessories will give the finishing touch to every room. Picking them in a smart way and avoiding overkilling the living room will make it look cohesive and nice. Placing too many accessories will make the room look smaller, disjointed, and too full. Also, if you want to show them to others; it will be harder because they will be distracted by anything else in the room.