Lately, we've been obsessed with having an indoor greenhouse inside our homes. This is why probably our house already looks like a greenhouse. Although it's not really hard keeping indoor plants, we wonder why nobody has tried an indoor greenhouse. That's why we got the task of making it possible to have that mansion-like whole plants room.
What is a greenhouse?
A greenhouse is basically an adapted space made for plants to grow and prosper. They're usually made almost entirely of glass to allow the sun to feed the plants. They are also controlled so that the climate inside fits perfectly to the plant's needs. Usually, they are industrial-size buildings or full house-size.
The purpose of a greenhouse — or glasshouse as some call it — is to help protect the plants from the outside climate and environment. This comes to the point of high-tech greenhouses, made specifically to control the humidity and weather inside, and keeping the weather outside from hurting the plants.
What are indoor plants?
Indoor plants are our personal favorite; these are usually the strongest plants you can find in shops. They are actually called indoor plants because, unlike other plants, they don't need direct sunlight or much water to survive. That is what makes them the perfect plants to have in close or difficult houses, like the apartment you share with your roommate.
They are so easy to keep that you don't need to take serious care of them or have gardening experience. Almost like a fake plant, you can forget about them for some days, and they will still survive, perfect for a busy life. There are many kinds and species of indoor plants, that's why here we will give you a tour of the perfect indoor plants.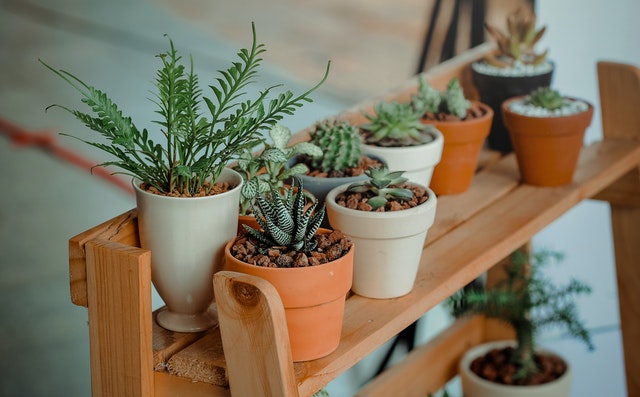 The perfect indoor plants
If you are a plant lover, you might know that there are many plant species in existence. Like many species of plants that are out there, you might also imagine that there are a lot of perfect plants to keep inside. However, the ideal plants for your indoor greenhouse exist, and we can help you find them here.
Whether you want big or small plants, you shouldn't worry because there is an indoor plant for every taste. But, if you don't already know what do you want in your house or which one would be best for you, we got you. That is why we put together a list of plants that will cover every possibility you might think of.
Flower plants
If you are a lover of colors and aromatic plants, don't be afraid, we have our picks for you. They are not only beautiful but colorful, perfect for bringing any space to life. Or perfect to combine with any design or pattern you might have in your room. So keep reading to get to know the best plants for your indoor greenhouse.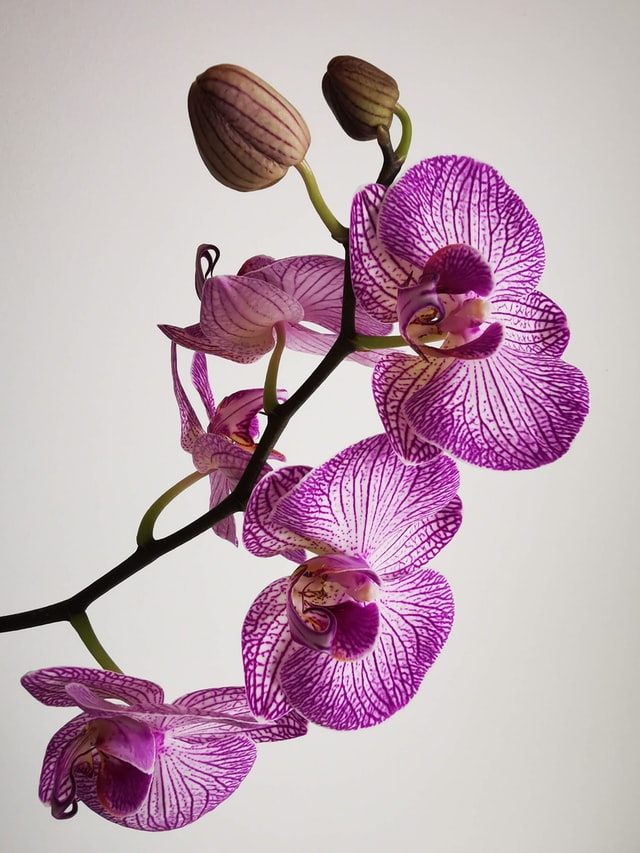 Christmas Cactus: This is a small purple, white, pink or red flower, perfect for a small pot or space. Full of interesting shapes of petals, it produces segmented leaves. You won't need to worry about it drying or dying since it belongs to the cactus family.
Crown of Thorns: If you are a fan of small petals and pink flowers, you will love this little succulent cousin. That's right; this one is cousins with the succulent, which means you can forget to water it for an entire spring break, and it will still be flawless. Not to mention that it blossoms all year long.
Phalaenopsis Orchid: If you are an orchid lover, this is the best for you since it rather low-light and humid environment. Thanks to its beautiful purple color and some big petals, this plant won't be ignored. They can also be left without water for about one week or a week and a half, and we promise it won't dry or die.
Kalanchoe: This little fellow comes in a bouquet-type of look, having multiple flowers on the same stem. Also, a cousin of the succulent, it comes in a soft pink color and bell shape and is perfect for any space where you might forget to water it. This plant is so indoor greenhouse perfect that it can endure any climate change and still survive.
Peace Lily: In a beautiful white color, this is a big strong flower that is also elegant and perfect for any decoration. If you forget to water this one for a while, you don't need to worry about this plant. This lily could even grow in a pool — or a desert.
Small plants
If you are a fan of pretty small plants, we have you covered; these little things could even grow under your bed and still be strong and beautiful. There is nothing to worry about the size of these plants because they are fighters as well. If you want them to be a small detail on your room or maybe even a bathroom little decoration, every plant on this list will work for you.
Bromeliad: This little red-green plant is perfect for coffee tables or small spaces. As a cousin of the pineapple, it can resist a variety of climates. On the other hand, you won't need to worry since it grows little babies on the sides, so if you forget to water it for one too many days, you will have another chance with it.
English Ivy: This green friend is small in size, but we must warn you that its tendrils can grow pretty large. But don't worry, this can also be what helps you to keep it alive and healthy. You can water this little one when you feel like it needs a little trim, and it will be just as perfect as always.
Spider Plant: It can look like a long plant, yes, but don't let this persuade you; it will fall by its weight before growing outside of its own space. Besides, it won't grow much, it will also gift you little babies to make it company. The best part is that this is a fast grower, so your plants will always be looking at the perfect time.
Chinese Money Plant: When talking about shy plants, this is one of them. It prefers to be in a dark space rather than a sunny one. You can also water it only once a week, and it will be just fine. As an added detail, you can use its offshoots and replant them to give them away as gifts to your friends.
Asparagus Fern: This is no fern as you have seen before; this one could resist the end of the world and still be strong and beautiful. Maybe because it is technically not a fern. Perhaps thanks to other mysterious reasons, this little one will stand everything. You can forget to water it, and it won't matter. You can even leave it to the sun or the dark; it will fight everything.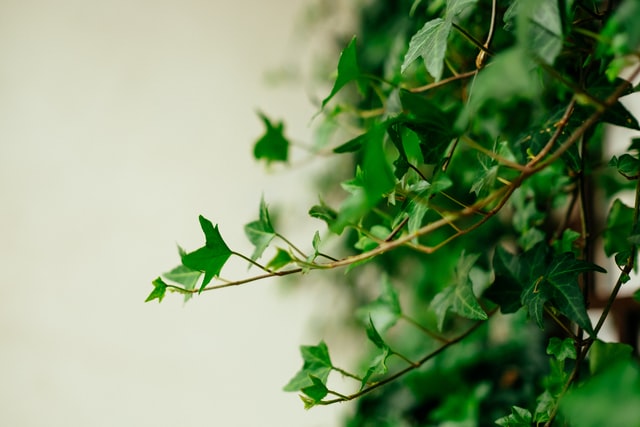 Big plants
You might be an only-big-plants person you don't need to worry about that. Here we have the perfect plants for you too. There will be no reason to worry because these plants are as strong as they look and beautiful. From Big leaf's to tree-looking ones, we have a plant for every taste in this list.
Snake Plant: No plant can beat this one in a resistance fight. You can easily forget watering it for about a month, and it will still be pretty. As well as its name, the snake plant can look scary and elegant as a snake. Its leaves are long and sharp, stiff and spiky.
ZZ Plant: Don't be wrong, it's not called ZZ for being a sleepy plant; it's quite the opposite, actually. Native from Africa, this one resists all possible heat. If you don't believe us, ask any plant lover for this one's nickname, "the king of indestructible plants". If you're capable of destroying this one, you shall be called "the destroyer of plants".
Ponytail Palm: This sun lover baby will want sun and nothing else to live; you can forget about the rest. Native from Mexico, this plant will want nothing but sun and little water. Slowly but sure, it will grow beautifully with only a little care.
Rubber Plant: Coming from Asia, this friendly plant can grow up to 100 feet tall. Don't worry; it will have a regular size with regular pruning. It can live long without much water and sun — only needed weekly — it prefers little to no sun. You can have this one next to your bed or even in the bathroom, and it will look just perfect.
Why having an indoor greenhouse
We all know the importance of having plants, either for company, to help with your goals or just for decoration. But, out of the personal benefits, plants can also give you a better and healthy environment. A greenhouse can be your hiding place, a place to make the world a little better.
There's no harm in trying, especially when these plants are literal warriors. You can start by little, and if you don't love the idea, you can give your plants away. Plants will never be a bad idea for some space decoration or some personal — as well as floral — growing. Seeing something grow around you can help you develop yourself, so try and see what having an indoor greenhouse makes you feel.