There's nothing else that fits better with any event than grilled meats if you're a fan of food. Whether you are a cooking enthusiast, a beginner or a time-to-time cocker, you must have tried grilled meats at least once. The special flavour a grill will provide to any food is out of this world. So either you go for a classical taste, or you wanna try something new, a grill will always get your back.
Nowadays, grilled food is an art in itself, and more and more people are jumping to the wave of learning how to do it. But, there's always something new to do with a grill, and it doesn't matter the occasion; the flavours it delivers can't be compared. That's why we will teach you everything there is to know about grilled meats right now.
Good tools are a must when handling the coals, turning meat, vegetables, and fish or serving the various grilled items. Don't you know where to buy these good quality utensils for all budgets? Don't worry because on the Joseph Joseph website, you will find a wide range of excellent kitchen utensils. You can also buy jars to keep all the ingredients you need for your grill in good condition. So don't think twice and choose to buy from Joseph Joseph. Check it out here!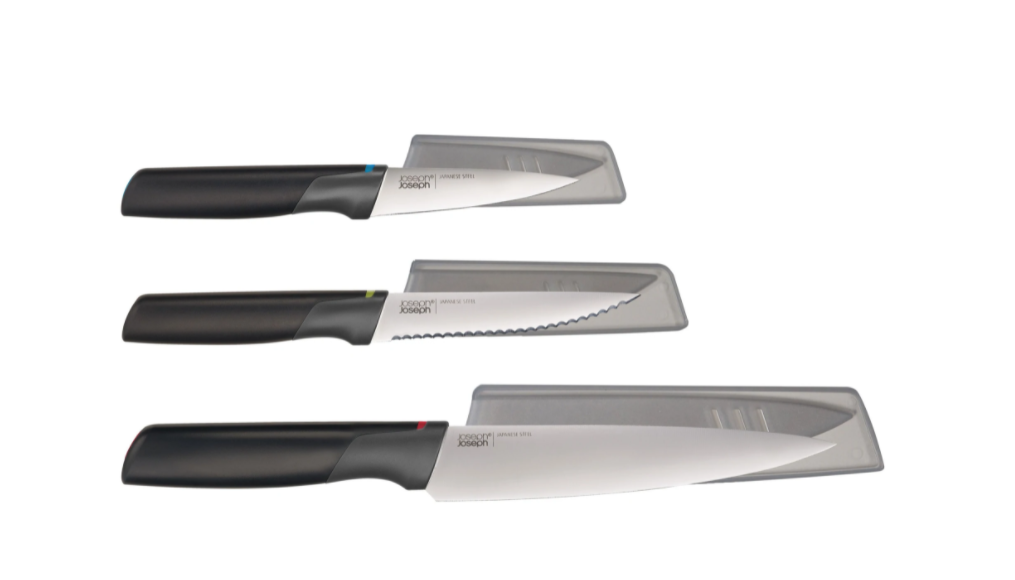 What is a grill?
A grill is a cooking structure constituted of various parallel bars that will allow the heat and smoke of your preferred choice to be in close contact with your food. It must not be confused with a cooking plate, even though they might be similar. The main difference is that any fat in your meats will fall into the fire giving it a unique flavour.
The main difference that makes a grilled meal taste like no other is what you will use as fuel. There are many options; however, the most commonly used are gas, charcoal or wood. There are also many types of wood to choose from, and all of them result in a different flavour. In addition, there are many ways of taking advantage of your grill to cook meats and more. Keep on reading to learn all that there's to know about grill cooking.
When is the perfect time for a grill?
We are some serious grill lovers, so we won't be shy to say that a grilled anything is perfect for every occasion. The gourmet food and cooking techniques are taking over everything, and grilled meats are part of this. Many chef's implement the grilling pan or the grilled food as parts of their process of cooking.
Whether it is at a wedding, a birthday, or maybe even an office event. Pay attention or ask your chef if there's any way of including any grilled flavours in the menu. The strong flavour and touches of grilled food, especially grilled meats, can easily be paired with the fanciest menu. On the other hand, of the smoke is what you're afraid of, fear no more, since all of your food can be pre-cooked.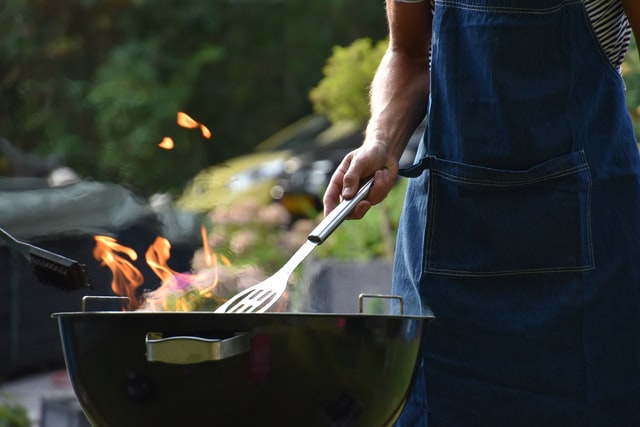 What can you cook on a grill?
Like your old barbecues, a grill can be used for everything, from meats to vegetables and bread. You can use your creativity on everything, from seasoning to cooking. Get creative even with the amount of smoke you want to expose the food and its cooking time. There's no limit as to what you want to use your grill for.
Talking specifically about grilled meats, everything is a go-to as well. However, we must give you some advice about the amount of fat present in some meats. Mostly, red meats are the ones that have more fat naturally, and although this tastes delicious, it is dangerous. Remember that a grill has only some bars to separate food from fire. This is dangerous given that fat and oil are flammable and can cause a fire if they're not managed with caution.
Best fuel for grilled meats
Grilled meats can be done with a variety of fuels, all very different from the other. Depending on what you choose to use, the flavours and efficiency of your barbecue will be affected. The most common fuel you'll find here is charcoal. However, you can also use wood or gas for your grill.
As we said before, there are three kinds of fuels you can use to ignite your grill. It's worth mentioning that some kitchen grills work with electric heating. They won't produce smoke and will deliver a similar looking result. On the other hand, it won't have the smokey taste. If you're curious about what will be the difference in your grilled meats with these fuels, we have the answers right here.
Gas fueled grills
Being the easiest to light, these will save you time and effort, but they won't deliver flavour. This is because gas is immediately burned; it doesn't react to oxygen like wood or charcoal. Therefore you can have a fast, grill looking final result, but the flavour of your food will be only influenced by how you season it.
Charcoal fueled grills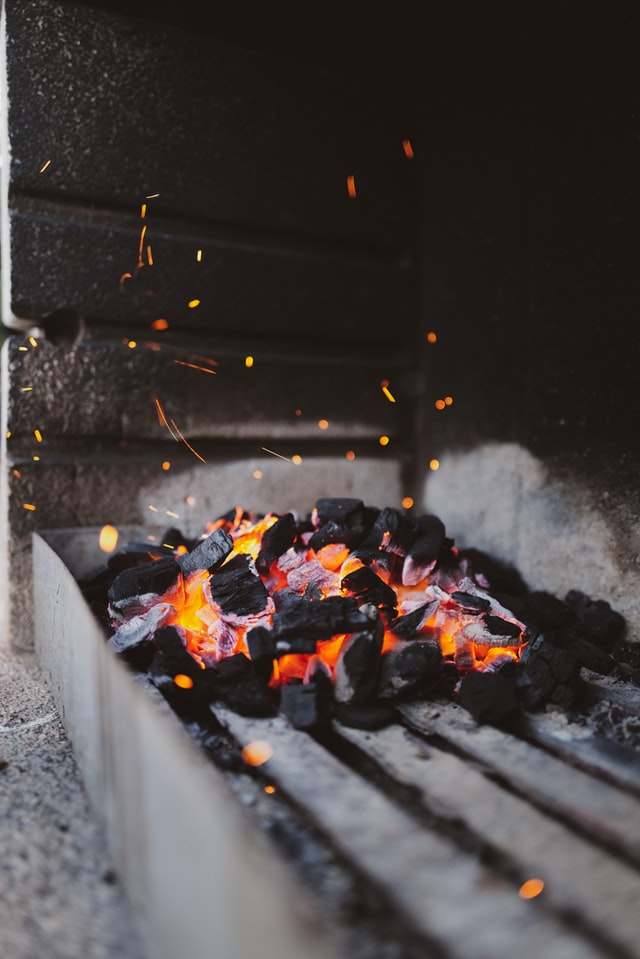 Let's cut to the point, charcoal isn't the easiest thing to light, and we are aware of that. However, it will last longer, which means it won't be as expensive as any other form of fuel. Charcoal can stay burning for hours upon hours, and the heat will be the same. On the other hand, it will also help make some smoke so your grilled meats will have the desired grill smoky taste.
Wood fueled grills
All of our grill love goes to wood fuel, and we have a lot of reasons why. Staring strong, the flavours that you can get with wood won't have an opponent. Wood will also produce a lot of smoke, which is the go-to when making good grilled meats. On the ugly side, some woods won't last long, like charcoal or gas.
As an essential mention, we must say that there're many types of wood to use. To be more specific, there are 13 totally safe types of wood to use for cooking. All of them will deliver a special and different flavour to your food, and we will name them so you will know what to look for.
Applewood
Alder
Camphor
Cherry
Heather
Hickory
Juniper
Maple
Mesquite
Oak
Pecan
Straw
Walnut
Best recipes for grilled meats
As we said before, you can make anything on a grill, and anything also means any kind of meat. Depending on what you decide to use, there are many ways of cooking on the grill. That's why we tell you our best pick of recipes for whatever meat you choose. The only important step to follow is being creative with food and being ready to explore new tastes.
There are many ways of cooking chicken, but grilled chicken is without a doubt the tastiest one. When talking about grilled chicken, the secret is in marinating it. The longer you do this, the best result you'll have in the long run. You may also want to oil your grill, chicken skin can get stuck to it very fast, and the best way to avoid this is by oiling it. So, without more to say, here is the recipe.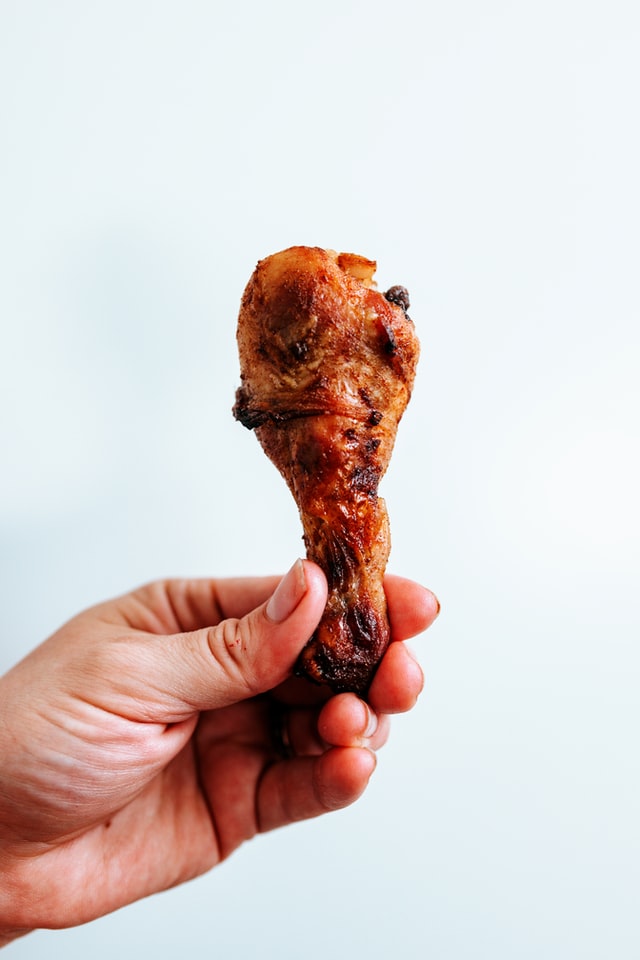 Ingredients:
1/2 cup soy sauce
1/2 cup balsamic vinegar
3 tablespoons of honey
2 cloves minced garlic
2 sliced green onions
2 ½ pounds chicken drumsticks
sesame seeds to taste
Preparation
Pick your biggest bowl and whisk your soy sauce, balsamic vinegar, honey, garlic, and green onions together. Keep 1/4 cup to marinade later. Add your chicken to a bowl and pour in your remaining marinade. Let marinate in the fridge for at least 2 hours or up to overnight.
To cook it, first, oil and heat your grill and chicken; when your grill has the desired temperature, put your chicken in. Check on it and retouch with the marinade you kept. Turn it every 3 to 4 minutes to ensure even cooking, and now it's ready to serve. You can garnish it with sesame seeds before serving.
This is a classic for every grill owner. If you want to give your palate an all-time great taste, this is your recipe. Steak can be paired with everything you can think of. That is why we got this steak salad with peaches. So get ready to take your cooking to the next level; we promise you won't regret this one out.
Ingredients
1 pound skirt steak, trimmed of fat
1/4 cup balsamic vinegar
1 clove minced garlic
1 tablespoon brown sugar
1 tablespoon vegetable oil
salt
black pepper
1/4 cup extra-virgin olive oil
juice of 1 lemon
6 cups baby arugula
2 sliced peaches
1/3 cup crumbled blue or feta cheese
Preparation
Add your steak to a plastic bag or baking dish, then toss it in balsamic vinegar, garlic and brown sugar. Let it marinate for 20 minutes at room temperature. When this is done, get your grill ready, light your fuel and let heat. When heated for a while, rub your steak with oil, season it with salt and pepper, and put it in your grill. Remember to flip it side to side until your desired termination.
While your steak is cooking, you can prepare the dressing in a small bowl, for you will need to whisk together olive oil and lemon juice and season with salt and pepper. To make the salad, use a large bowl and add arugula, peaches, cheese, and steak. Now you are all done to enjoy the perfect grilled steak.