Selecting the greatest gift has never been as important as in 2021. Undoubtedly, every woman needs to be appreciated and thanked each day of the year. Something sentimental and special can go a long way, especially if you can't find time to visit her in person. Luckily, there is a wide array of great gift ideas from Marks and Spencer to choose from and make her feel loved. Here are some of the gifts you could get her, and you can purchase them from the Marks and Spencer website, as well.
What is a better gift during the pandemic than a pretty cotton-modal pyjama set? The pyjama set is a two-piece that consists of a long-sleeved shirt and matching bottoms. The pyjamas also have innovative body sensor technology to enable your superwoman mum to feel comfortable, regardless of the temperature.
These jeans are high-waisted, somewhat tapered through the leg and slim at the hips. What's more, their authentic wash gives the jeans a vintage, cool aesthetic. These jeans are guaranteed to make you feel comfortable given that they are rich in cotton fabric and have added stretch to enhance their comfort.
Naturally, these moccasin slippers give the wearer a classic style with a fluffy lining. The slippers are made of a suede upper that has a soft and stain-resistant finish. When you get a pair of these, you can be sure that they will keep her feet warm and cosy as they relax around the house.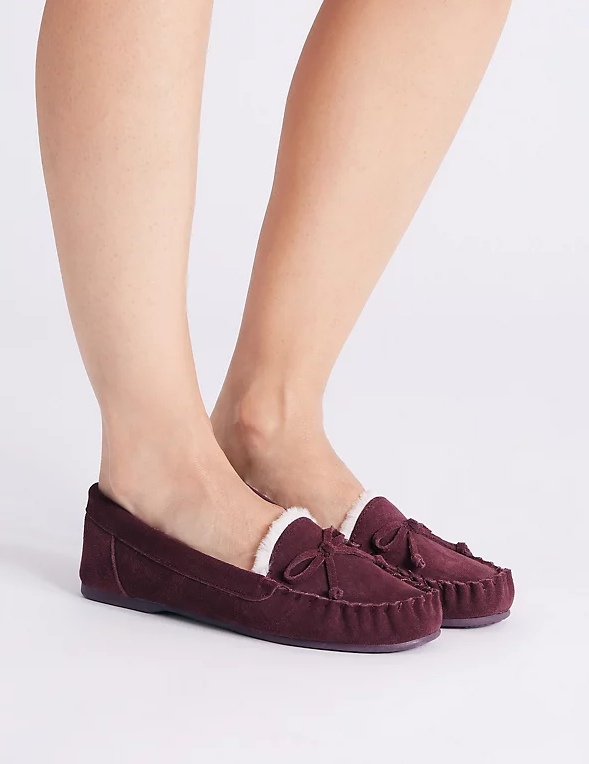 It is normal for our skin to lose moisture overnight, and as a result, you may see some crinkles and lines when you wake up, especially for older people. You can get this proven night cream that contains a minimum of hydration 9 to keep her skin moisturised the whole night. The retinol in the cream is an anti-ageing agent and can maximise a person's skin repair process and brighten their skin.
These boots are a great gift idea because of their smart chisel toe and polished leather finish. They have an inner zip to ease taking them off, and the anti-bacterial padding ensures that her feet stay fresh. These boots go really well with classic or contemporary styles.
After everything that has done for us and still does, it is never the wrong time to let them know how much you appreciate them. Every day is a good time for you to get her a great gift (and don't forget the card, either). Marks and Spencer have the best gift ideas for you, visit them now!