People honour their father figures or fathers in different ways. Buying fathers' gifts are one way to appreciate the fathers in our lives. The day is spent with loved ones, with a focus on showing fathers how special they are to us.
This year will be no different. Regatta is at the forefront to ensure your father's next adventure, say hiking is fully equipped. Fathers at their advancing age love adventure and getting the adventure gifts from Regatta to commemorate this special day is one great way to honour them. Regatta offers different popular brands and types of adventure gear. Check out the article to find out more.
One of the best ways to enjoy an adventure is to keep warm at all times. Regatta offers the Andreson Hybrid V Jacket. Getting the jacket for your father's body needs for his next adventure is the perfect gift. The jacket has a compressible warm loft fill combined with a shell that is water repellent. This provides a lightweight warm jacket. The warm loft fill also makes the jacket stretchy and makes the hood retain your body heat. The Extol stretch feature on the hood, arms, and body enables mobility in rough terrain. The quality makes it suitable for walks and hikes both in the summer or winter. The jacket has an inner zip guard and 2 zipped pockets for your convenience.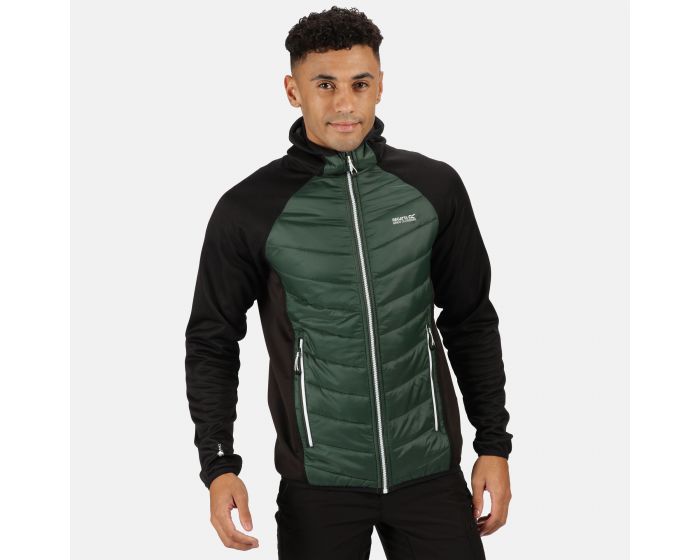 When out camping, folding chairs always come in handy for relaxation and packing space convenience. Regatta has got you covered in relaxing in style with the fold-out Kruza Chair. Gifting your father the folding chair for his adventures and trips is an awesome gesture. The chair has a strong frame of steel that makes it hold a maximum load of 100kg. The soft padding on the chair makes it very comfortable. With the Kruza chair, your father will appreciate the insulated drinks holder built into the armrest and the storage bag the chair comes with.
Adventures always require a storage bag convenient for quick and easy access. Regatta offers the Highton 25L space Rucksack to help you carry your adventure essentials. The rucksack is ideal for long commutes or fields. The bag is made from a piece of tough polyester fabric to accommodate the big load capacity. The stretch mesh on the bag accommodates extra baggage. Airflow in the bag is made possible by an air mesh construction on the back. It has adjustable shoulder straps and a chest harness. Your father will appreciate this Regatta gift bag with pockets to hold maps, snacks, water bottles, pack away as well as an internal laptop protection pocket.
Boots are essential for any adventure for foot protection. On a hike, you would appreciate a weatherproof boot with protective features. In addition, it provides lasting comfort throughout. Regatta offers the classic Men's Bainford Hiking Boot as a gift this year. The boots are Isotex waterproof to keep your feet dry both in and out. The rubber overlays and padded collar in this classic boot provide comfort from bumps and snags. The underfoot makes the boot comfortable, light and reduces fatigue. Get your ideal adventure boot from Regatta.
Men love shoes and getting Marine shoes as a gift is a great way to honour a father. The shoes are available in Regatta in different sizes and colours like Majolica Blue Dawn and grey. These exceptional shoes are very comfortable to wear and are breathable. They are designed for sock-fit with a lace system for a supportive and adjustable fit. The sole is durable with excellent traction. Visit Gretta to get this amazing gift.