You schedule a date to go for a hiking adventure and as you prepare your bag and equipment, you realize you're missing tons of indispensable equipment and clothing to take the first step. Lucky for us, Regatta has lots of gadgets and designed clothes that will ensure you will be comfortable and ready for action. Trousers, tents, waterproof jackets, you name it, Regatta has it.
Not only humans have a hard time walking barefoot over rocky terrains or slippery surfaces. If you have a dog that willingly joins you on every adventurous step, you will probably think of his/her comfort while walking with you. Regatta has three different designs, each one for different surfaces: Rough, Medium, and Flat. This is to make sure your dog steps comfortably over rocky patches, harsh or uneven grounds, as well as over flat areas that have paved paths to walk on.
Thanks to their breathable stretchable fabrics, performance and comfort, adjustable waistline, and integrated modern technology, Regatta's walking trousers durability extent to its maximum. If you get caught by a sudden rain, your trousers will dry quickly as well as letting you move as freely as you can. Remember that these incredible trousers are fitted with zipped pockets that will make you forget about losing your personal items.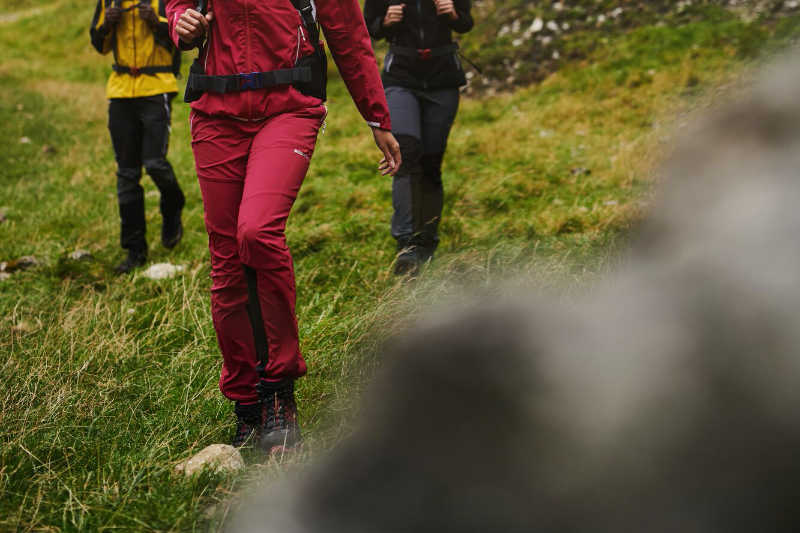 Regatta's hiking boots are lightweight and strictly designed to reduce the stress accumulated in your feet. Long hikes require preparation and these exceptional boots will not only save you energy but also cover your feet from the rain because of their Hydropl Water Resistant Technology. Regardless of the terrain, you'll be ready for this!
It is no surprise that the weather changes unexpectedly. It could be rainy, a cold wind, or a sunny and warm day. Fortunately, Regatta has a variety of jackets to keep you safe from any type of situation. On a warm and dry day, you will probably decide to wear the inner layer. Since the outer layer keeps you relieved on a damp day. If rainy and cold, you can wear both layers to be protected against water. You can even wear them during almost any season!
Designed with comfort in mind, a good amount of living space inside, and three darkened bedrooms, Regatta's Karuna 6 is ideal for family holidays. It holds a capacity of 6 people and you can even pitch it in 20 minutes. Also, its material is fire retardant and waterproof material for the safety of your family. You can't miss this one!
Feel free to explore all that Regatta has prepared for your next adventure. Are you ready for the next step?