It is natural to find joy in various activities. Remember the last time you went to the beach and chilled out a bit? Or what about the last time you went hiking for a change? For sure, if you like to keep yourself healthy, you practice sports like cycling, jogging, or even fishing. There are tons of different scenarios and activities where your body deserves the best to enjoy the most you can. Regatta has all you need in terms of gadgets, tools and clothes to increase your experience in your daily life.
Everyone loves the beach, and for sure everyone loves wearing beach clothes accordingly, to move freely and enjoy the sand and the sun. Regatta has tons of swim shorts designs made out of polyester for maximum durability. These light and soft-to-wear quick-drying fabric shorts come with pockets in front and back. Feel at your best wearing seasonal bright colours as well as classic ones. Take the risk and check all the products in stock. The best is that these are only a few of the many!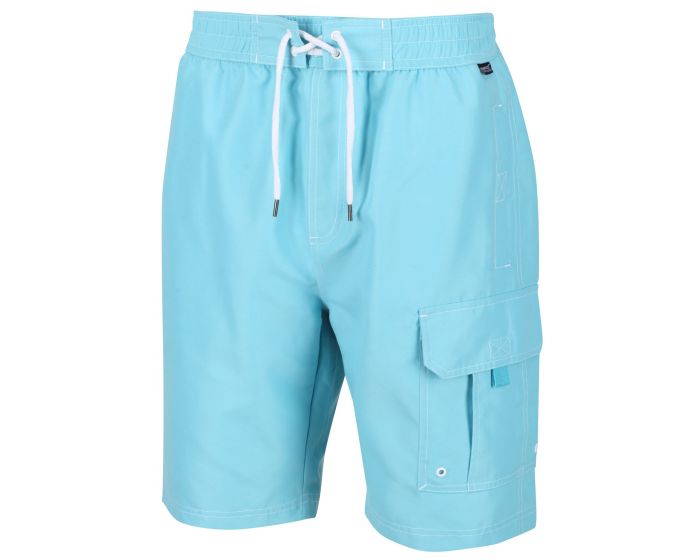 If you happen to be a worker at a construction site, using machinery and welding tools and are exposed to occupational hazards, then for sure you need to be protected against casualties. Regatta has a styled edge and unique jacket that gives you the waterproof and breathable technology you need. Keep in mind that these wind and waterproof jackets come in different bright colours that will suit perfectly to your personality.
If you want to find the best quality in sportswear just take a quick look at the following clothing possibilities. Regatta's lightweight vest fabrics move with you, and at the same time, dries quickly for better performances. You can find shorts, joggers, leggings, etc. Every article of clothing counts with zipped pockets and full-zip fastening for comfort in motion. There are lots of options for sportswear and there are even options for men, women and kids!
Regatta's cycling gloves, shorts, reflective jacket, leggings (and the list goes on) are ready to improve your experience while riding your two-wheeled vehicle! Everything provides smooth-as-ice fit as well as lasting freshness. Its Oxy Flow and Coolmax technology will make your body heat escape easily. And the best of all is that it moulds to your shape. Get ready for a spin class, or for the miles to ride.
Get ready to jump into your next outdoor adventure. We know you could encounter various situations while on a hiking trip. Therefore, you need to be prepared for sudden events, like a change of weather, and also for possible outcomes, like spending a lot of time walking without a source of water. Have a quick sneak peek of Regatta's articles for you. The ultralight walking poles will ensure your steps to be steady and firm, light backpacks to store everything you need, a hooted walking jacket that will protect you from the cold rain, and a one-litter-capacity flask to keep you hydrated through a long day. If you have doubts, just check them out!
We invite you to pay a visit to Regatta's online hop and fin out about all the products it has to offer. Come on, some clicks away, nothing to lose and for sure, a lot to win!