White has always symbolised purity, innocence and light. As a result, white wedding gowns were the go-to and still are for some people. The colour white has a way about it that paints the wearer as being good. Additionally, it has a unique freshness. White is also elegant and charming. For these reasons, most people consider a white dress a staple that should not miss in a wardrobe, whatever your style. If you are looking to capitalise on that purity and freshness of a white dress, then you can do it in so many ways. Just because white dresses have an innocence to them does not mean that they have to be boring. The knowledge of how to wear a white dress is as important as having one.
The lightness of the colour makes white dresses some of the favourites for the summer. However, it is also versatile enough to pull it off at any time of the year on any occasion. The neutral nature of the colour makes it easy to pair with different accessories and clothing. InTheStyle has white dresses in an extensive range to suit varying tastes. Below are some of the choices available at the store.
Billie Faiers Chenille Off-Shoulder Jumper Dress
This off-shoulder piece is ideal if you want to keep warm and look stylish at the same time. You can wear the jumper dress for a night of partying or a day out with friends. The white dress is plain but elegant. Pair it with knee-high boots for extra warmth or a pair of strappy sandals for an effortlessly chic ensemble.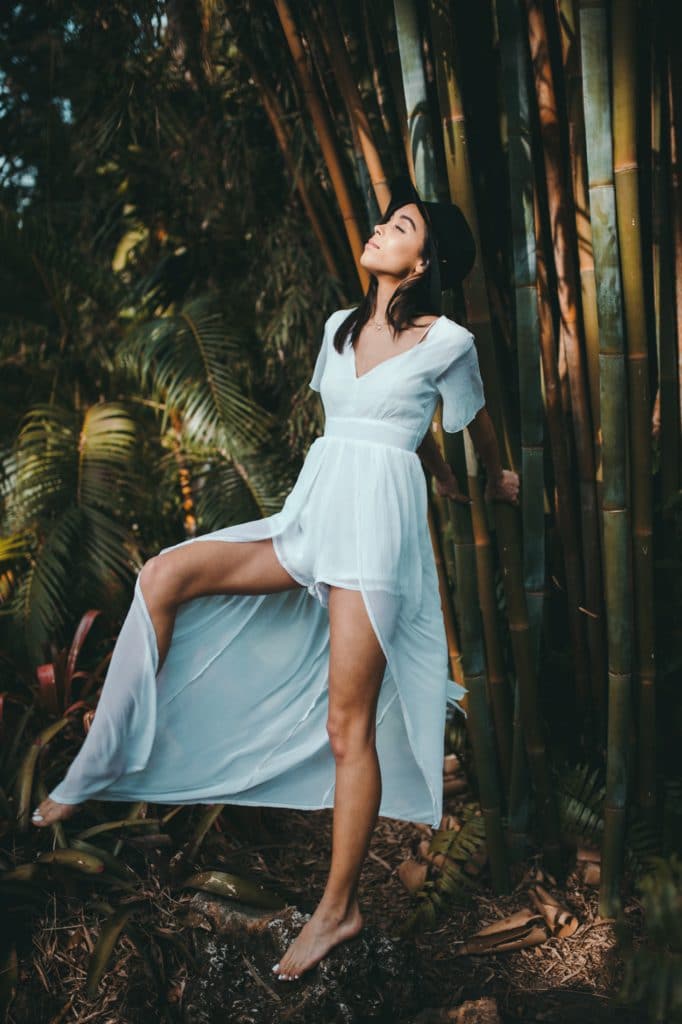 Dani Dyer Maternity Ruched Bust Puff Sleeve Dress
Maternity dresses can be as stylish as you want them to be, and this ruched-bust, puff-sleeve piece proves that. The detailing on the chest gives this white dress just enough personality to be charming but not distracting. You can pair the dress with a simple wristwatch and a shoulder-sling handbag for a day out in the town. Keep the accessories as minimal as possible with this one.
Fluffy Eyelash High Neck Skater Dress
If you want a simple white dress to wear to the office for casual Fridays, InTheStyle sorts you out with this piece. You can throw on a blazer of just about any colour to complete your semi-casual office look. If you are leaving out the jacket, pair it with a thick belt. For shoes, heeled sandals, wedges and ankle boots are all excellent options.
Jac Jossa Spot Wrap Midi-Dress
The dress is a spot print and so, it is perfect if you want a bit of colour. It is a great choice for summer wear. The midi-length allows you to combine the dress with flat sandals of any colour. A bracelet, bangle or anklet should complete the look nicely. Pair with an envelope clutch or wristlet for a relaxed and fresh look.
Charlotte Crosby Tie Detail Ruched Mini-Dress
For that daring, yet elegant look, consider this piece. It features a Bardot and cut-out detail that makes it a killer white dress for a night out. Match it with pointy-toe pumps or heeled sandals. A simple necklace would add character without overwhelming the dress.
Go to the Inthestyle online store now. You will really fall in love with the dresses offered on this website.