Millie Bobby Brown is a fashion icon and is just 16 years old! The English actress and producer took up her role as Eleven in the opening season of the Stranger Things series on Netflix at the early age of twelve. Eleven is hands down the best dressed young lady in Hawkins, Indiana. Millie may be one of Hollywood's best-styled people when she is not playing Eleven on Stranger Things.
She oozes a retro, yet edgy, yet girly vibe, and each time she steps out of the house, it's an appearance! Here are five of Millie Bobby Brown's fashion hits that you need to try out!
Red Carpet events are the highlights of any famous icon. It is a chance for each of these celebrities to show off their latest fashion styles, and fashion designers use these events as their gateway to make statements. Millie never fails to amaze during Red Carpet events wearing really beautiful maxi dresses, like designs that you can find at Damart. You can select your favourite from this store, visit Damart now!
Leather Jacket to the Rock Style
For one reason or another, most leather attire gets associated with rock stars and motorcycling. Milly Bobby Brown wears her range of leather jackets, you can find these jackets in many styles at your favourite website, to show off that Rock Style look. This fashion icon can make any fashion designer proud of their work in the way clothes sit so well on her. No matter what she is wearing, you'll want to associate. Are you looking for a leather jacket or other fashion pieces to upgrade your work-from-home wardrobe or zoom hangouts? Simple, buy online.
Millie recently published an Instagram Story saying that she is in love with Justin Bieber Crocs collection. So, why not join the bandwagon too?! Crocs are about the most comfortable footwear ever created. While they tend to be sometimes associated with a lack of seriousness, like, who leaves the house in Crocs, right? Wrong! Millie, Justin Bieber and many superstars do this every day. With a vast range of designs and colours, it makes a great fashion statement if combined well with the rest of your attire. Check out the Crocs and select something that suits you.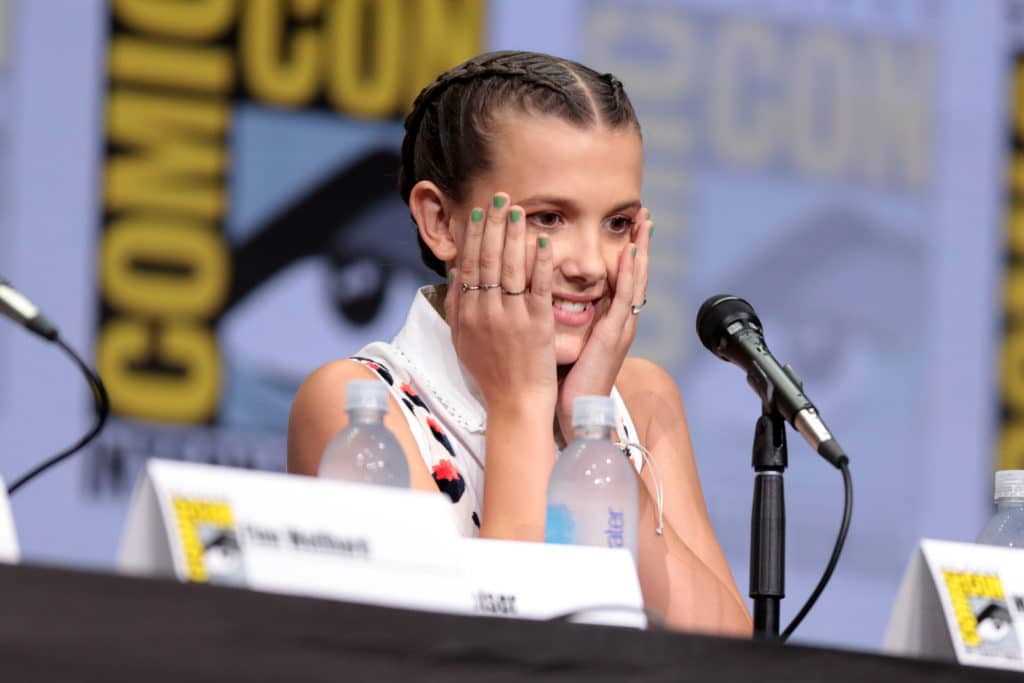 There's not one person on earth who doesn't like to dress down every so often, including Princess Diana. As for Millie, she rocks a mini dress and sandals as if she were born wearing them. In IntheStyle you can find mini-dresses and sandals that fit your style, casual look so gorgeously comes naturally for you. If you've always been uptight and formal, InTheStyle is bound to change your mind.
Jeans and a T-shirt! A personal favourite. They tend to show off one's figure in an amazing sense and still not be too provocative. Jeans and a T-shirt are Millie Brown's everyday style. These fashion pieces are unrestrictive and allow you to engage in all sorts of work or play! You can find stylish and glamorous jeans at Lands´ End, you'll love their loungewear, visit their website now!