Lighting is an essential part of any home's design. It is the central aspect in any room, dictating the room's general atmosphere depending on the positioning and light fixtures you use. Light is not just an aesthetic consideration – it also has a functional aspect that changes with each room's purpose. Certain trends are followed from generation to generation, like mid-century modern lighting or industrial lighting styles.
Sufficient lighting is also dependent on the season; for instance, in winter, when days are shorter and nights longer, we spend more time indoors. Lighting helps to draw out the beauty and comfort of any space. It also offers a homeowner an opportunity to display individual tastes and preferences with a wide selection range like Value Lights.
Sometimes, getting lighting ideas for your home or office can be complicated. Value Lights is a guide that you can follow, indicative of some of the current trends.
Five Lighting Trends That You Can Follow
Look at these Value Lights recommendations: 
Modernise your home with crystal designs from Value Lights that offer contemporary lighting. Crystal gives your home a palace feel. Crystal chandeliers are very traditional; they allow light to pass through and never go out of style. Part of this stunning range is the Prague 5 Way Lead Crystal Ceiling Light in Chrome or the Hentley Round Ceiling Light with K5 Crystals. These designs are ideal for your living room or entertainment space.
The geometric style is synonymous with modernity. Many young people prefer this type of decoration because it is one of the top decoration trends. A perfect addition to your home office desk is the Angus Black Geometric Table Lamp with Black Shade or the Angus Geometric Grey Table Lamp with Grey Shade. Or, if you love the copper touch, the Angus Copper Geometric Table Lamp with Black Shade would be ideal for illuminating your desk.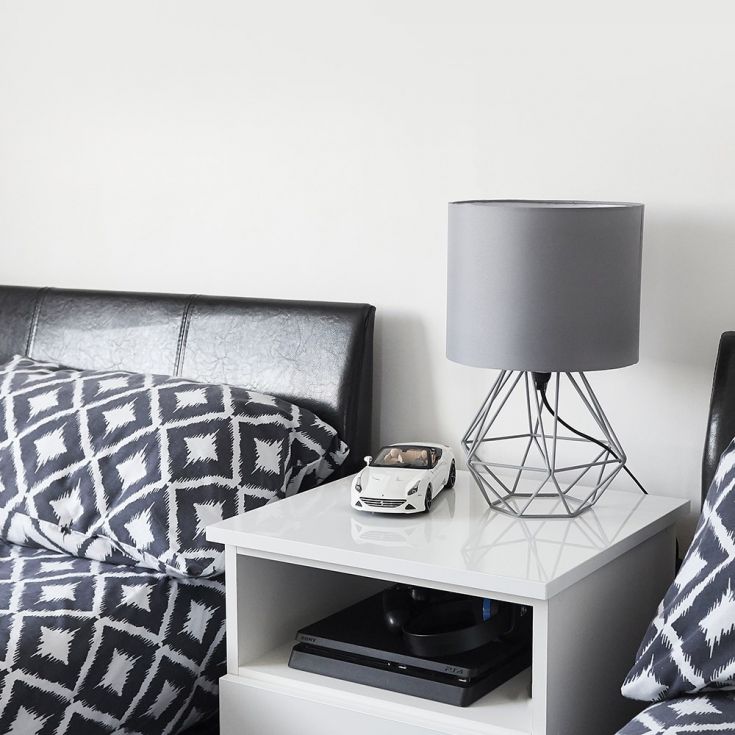 This design is reminiscent of colonial times; only it's an advanced version. Perfect for the living room or dining area, the steampunk design boasts protection of the light bulbs, as you can see in the Huber Steampunk Ceiling or Wall Light with Copper Diablo Shade or the Luiggi Steampunk 3 Way Light in Black with Diablo Shades. If you'd like more of the industrial style, the Luiggi Black 3 Way Staggered Steampunk Pipe Ceiling Light would be ideal.
Do you prefer minimalist and colour-neutral decoration? Basic Grey is a trend for the more conservative individuals who prefer to keep things on the down-low. In Value Lights, you can find the Haakon Dual Taper Pendant Shade in Grey. It will really add a touch of luxury to your home.
No material or metal surpasses copper in the critical objectives of global development and sustainability. It is infinitely recyclable, one of its significant benefits. Upgrade your home with copper designs from Value Lights, such as the 40 Battery Powered LED 4-Metre Copper String Lights, ideal for a gaming room or a teen's bedroom. Other unique designs you can use for a dining room are the Bensson Twisted Copper Pendant Shade or the Garcia Single Ceiling Light in Black and Copper.
These designs are by no means the full range available; they're just a few of the options you can get. All of the light ideas mentioned above can be sourced from Value Lights, so go ahead and beautify your home with these magnificent trends.