While refurbishing or decorating a home, a parent has a huge pool of ideas to choose from. Every room has a different way of illuminating and decorating it. For instance, a child's bedroom needs layered lights for ambient lighting, task lighting, and mood lighting purposes. Children will at times use their bedroom as a playground, so you will need ambient lighting to illuminate the room uniformly to avoid accidents. You can also use a smaller lamp for bedtime stories and some decorative lights that can draw attention to some art, thereby creating a calming atmosphere.
To some parents, getting all this right is quite difficult. Value Lights has a bulb guide on their website. This helps you select a bulb with the correct amount of brightness respective to its intended purpose. Having mentioned all that, the following are five types of bulb you can purchase from Value lights for your children's bedroom:
Value Lights give you a suggestion of two bulbs to select from after purchasing a shade. If you are planning to suspend it above a baby crib, you should select the warm white bulb instead of the cool white bulb. A warmer light enables a child to calm down and fall asleep. The cool white and daylight brightness are geared more towards tasks like reading.
Children's extra-large cloud and raindrop pendant shade in white
You can install the extra-large cloud and raindrop pendant with a cool white bulb from Value Lights at a central point on the ceiling. It allows for ambient lighting. The shade is a pretty centrepiece that makes a bold aesthetic statement.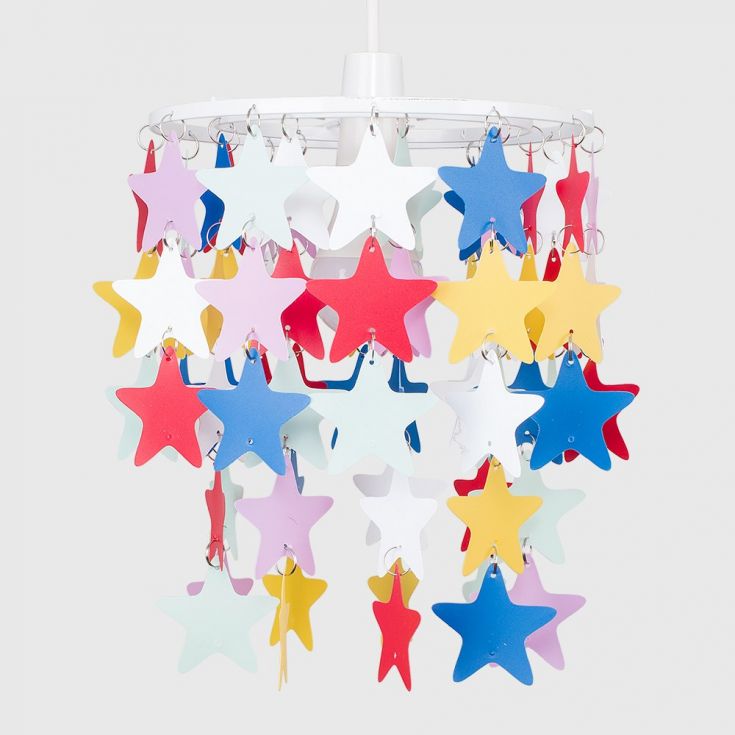 The copper string lights can take any shape and is light adjustable. You can choose to fold it and have it in a clear glass mounted near a piece of wall art or stretch it out along the mosquito net or bedpost. Since many kids are afraid of the dark, you can add motion sensors to the string lights. When the child wakes up to relieve themselves, the lights automatically light up.
These shades come in different alphabetical letters. You can arrange different letters to spell out your child's name or a word of your choice, such as queen or king. The lights can be arranged on a shelf to illuminate a dark corner of the room.
To add a playful touch to your child's room, why not use this lamp? It has a wide base, so you need not worry about it falling over when you place it at the bedside table. Its colour-changing feature and multicoloured floating fish make it ideal for young children.