Ever decided to change your fashion style? There are major ways you can enhance your look to feel good about yourself. When choosing what to wear, you should always go for the fashion design that most fit your character and personality.
At Dorothy Perkins, you can find some of the best fashion brands, including denim jeans, t-shirts shoes and even coats. When styled properly, all these outfits can make you feel like a fashion icon at relatively affordable prices.
How Should I Match My Outfit?
Finding the perfect match mix of outfits on a daily can be a very stressful thing to do. This article will discuss five outfits that you can buy to rock with your jeans with confidence.
You can confidently pull off a confident look with an official shirt if you rock it with cool jeans. They are perfect for that casual weekend look. Some of the common design types you can consider are:
A DP petite multi-colour leopard print shirt, which you can blend with a pair of black.
Pink button roll sleeve shirt, which goes well with blue denim jeans.
A monochrome print ruched T-shirt. This kind of wear gives you the more relaxed outgoing weekend vibe.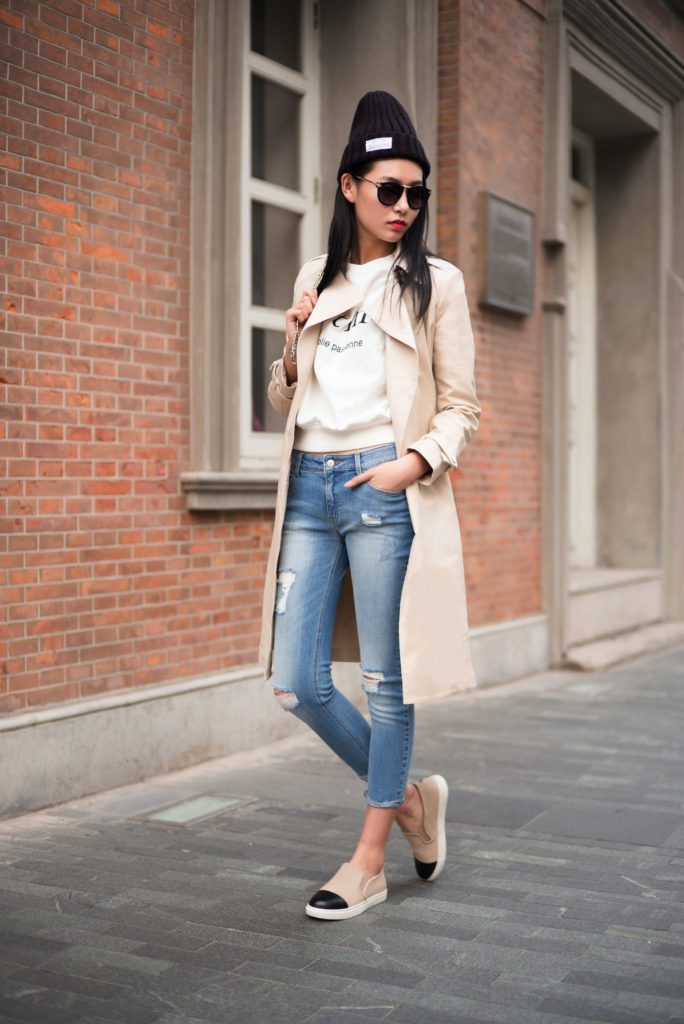 Loafers are fashionable and they go well when they with jeans to give you a more simplistic look. You can choose from:
The Black 'laur' loafers to go with blue jeans.
White Ivana laced up trainers, for a more laid back weekend look, especially when rocked with black or blue denim jeans.
Wide fit Navy soda square sandals ideal for night outs. They have a sexy vibe to them and they're best worn with a black pair of jeans.
You can choose from a casual or professional collection, depending on the occasion. However, since you want to rock them with some jeans, it would be best to settle for casual coats. Therefore, some of the best coats to complement this vibe include:
Navy blue short raincoat that oozes a calm and cool feeling put on with blue jeans.
Black funnel wrap coat
Faux fur collar boyfriend coat. You can match this coat with a black or white pair of jeans.
Night outs can be pretty chilly and these hoodies can be used to make a perfect dress combination:
Cream lounge hoodie that best goes with pink jeans.
Grey pocketed hoodie that is best worn with a black pair of denim trousers
Vero Moda grey coat. Made for dual-purpose dressing with black jeans
Caps are go-to weekend wear to complete your whole look. Some of the best cap ideas with jeans are:
Charcoal black baseball cap dressed well in blue jeans
Burton denim blue baseball cap with black or white jeans.
Being fashion-forward doesn't have to feel complex. It's all about styling even the simplest wears to express your personality or how you feel with confidence. You can blend your jeans with some of these ideas for a simple yet complex fashion sense.
Find the best outfit for your style at Dorothy Perkins!