There are numerous types of vacuum cleaners in the market today, and choosing one that will suit your needs can be challenging. The size of your space should be your priority when getting a vacuum cleaner. This is because different vacuum cleaners work best in different spaces. JD Williams offers a variety of vacuum cleaners that work best according to the size of your house. To help with selecting the right one, here are five common spaces and different vacuum cleaners to get you started.
Small Apartment
The Henry HVR 160-11 from JD Williams has a powerful 620W motor that ensures you can clean all surfaces efficiently. It is marketed as an all-rounder cleaner and has the capability of cleaning hard floors and carpets. This vacuum cleaner is ideal for a small apartment because it is easy to empty and has a large dust capacity of about 6L. It has unique and innovative self-seal locks that ensure the collected dust remains in the seal and does not escape back into the room.
Big Apartment
Tired of cleaning a big apartment? Then the Vax Glide is your ideal solution. It cleans and vacuums at the same time, removing germs, dirt, and wet spills and leaving your floor sparkling. It comes in handy, especially in big apartments where you have multiple hard floors to clean. Besides, the Vax ONEPWR is easy to use and saves you a lot of time since it cleans so fast.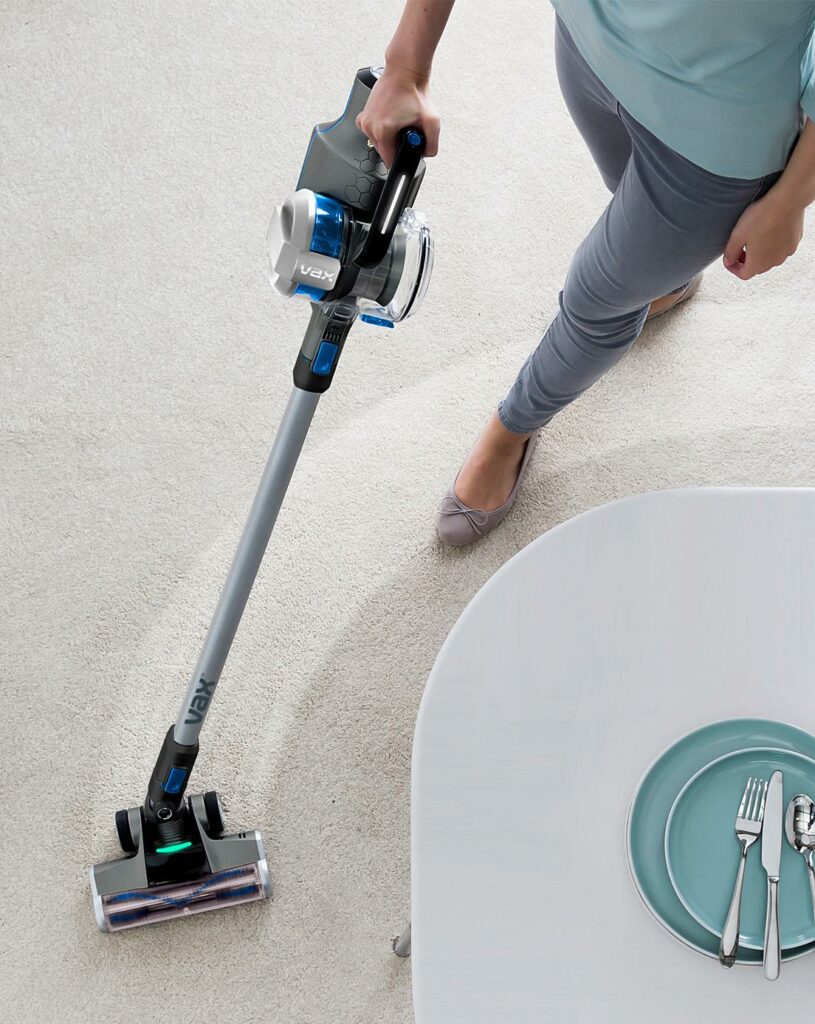 Small House
Cleaning a small house can be tiring, especially when carpets and the limited space become a hindrance. Even worse, it may be hard to clean dirt hiding under household items. Luckily, the Vax TBT3V1B1 Blade 32V Lithium Cordless Slim Vacuum Cleaner helps take care of small houses. You can use it as a stick vacuum to clean your floors as it picks up even the tiniest of pet hairs.
Big House
A big house with several floors covered with carpets requires a lot of manpower to clean manually. And since a big house accommodates more people, it gets dirty easily, which means you need to clean it more often. JD Williams Vax CWGRV011 Rapid Power Revive Carpet Washer is the perfect tool to have as it helps you deep clean your carpets and car interiors. Even better, your carpets will be dry in about an hour.
And, if it's a Live-in Van?
For those living the van life, the Vax SpotWash Spot Cleaner will come in handy when you need to do some cleaning. It removes stains and spills effectively by combining deep hygienic cleaning and powerful suction. You can also use it to clean your carpets.
Vacuum cleaners are essential when it comes to maintaining clean floors and carpets. They clean spills and stains, leaving your floor sparkling clean. However, for excellent results, choose a vacuum cleaner that fits the size of your home. There are a variety of vacuum cleaners on the market that will suit the size of your space. Take your time to choose the best for your house so that you can achieve satisfying results at JD Williams.