Take your style to the next fashion level with the hot collection from Missguided. Whether you're looking for oversized tees, exclusive hoodies, or swimwear to attract the crowds, this site has every piece of unique clothing to meet your tastes and preferences. The iconic brand collaboration now introduces Playboy x Missguided, an exclusive collection for wild females who don't mind dressing by their rules and breaking the norm!
So, are you ready to keep it edgy by coupling the sexy denim shorts with a baggy tee and some chunky necklace? Mmh, I bet that's why you're here to look for some elegant weekend vibes! Well, it's time to play tough with the Playboy brand!
Read along!
Are you going somewhere? Maybe an evening party or a wedding? Here's an opportunity to make a bold "I can handle all that life throws at me" look by the Missguided blazers. This piece of power dressing will nail an elegant-casual code for you. Celebs are actually wearing them with lace bodysuits, and others are using them as the only pieces of cover. So, whether you're looking for jackets or longline, sleeveless, and tailored blazers, Playbox has got you covered!
Planning for a casual outdoor adventure? Don't miss out on these transitional pieces! Huh, snuggly has never been any cooler! And if you're shifting to the knitwear life this winter, look no further! The Misguided knitwears are the staples for any cool wardrobe. Be sure to throw in some cool tonal shades to mix and match your knitwear. They come in a broad collection of knitted bodysuits, off-shoulder jumpers, crochet knitwear, cardigans, and many more. From chunky knits to extreme crop jumpers, there's always something good for you.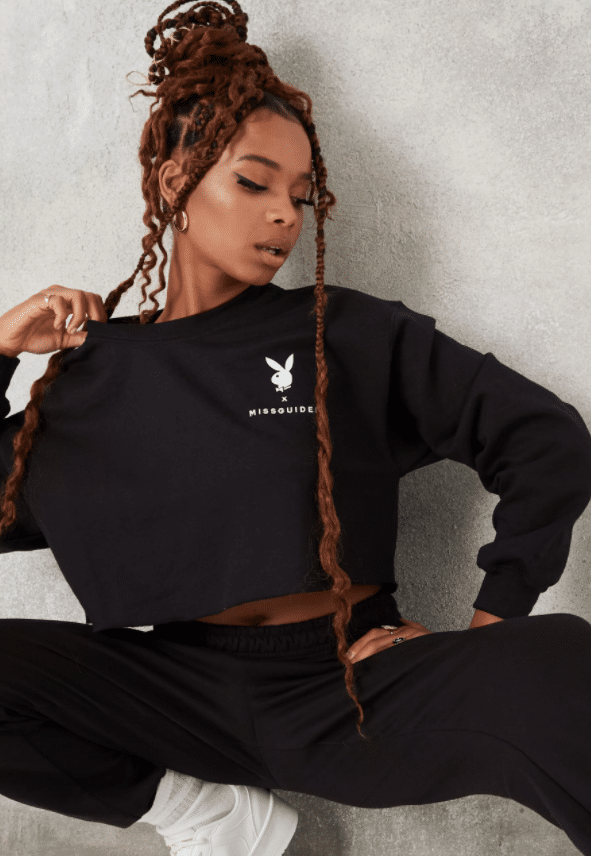 Pump your wardrobe with Misguidded's women's tops! Play with sequins and off shoulders to amp up the everyday style. Love keeping it low? You can go for the long-sleeved tops, hoodies, slogan tees, or simple crops for dress down weekends. The plunge tops and bralettes are also excellent choices for night-outs and dates.
Visit the jumpsuit line, which is the perfect outfit for both casual and official wear. Willing to show off your beautiful body shape? The all-white mules and suits will meet your needs! This site also has slinky cutout suits just for you. Or would you instead cover up your body during winter? The jersey culotte suits will meet your needs. The jumpsuits are a perfect alternative to dresses as they make an ideal outfit for whatever occasion.
Jetting away? Dip into the classic collection of Playboy bikinis and pack your summer suitcase to the brim. Play with animal prints, neon, or crinkle designs, whatever will match your bottoms. The playboy bikinis put you ahead of fashion. If you want something simple, the triangle styles, bandeaus, things, and high leg bottoms will do the trick. The chest department is also covered, thanks to our underwired bikinis.
All the best in your Playboy x Missguided choice!