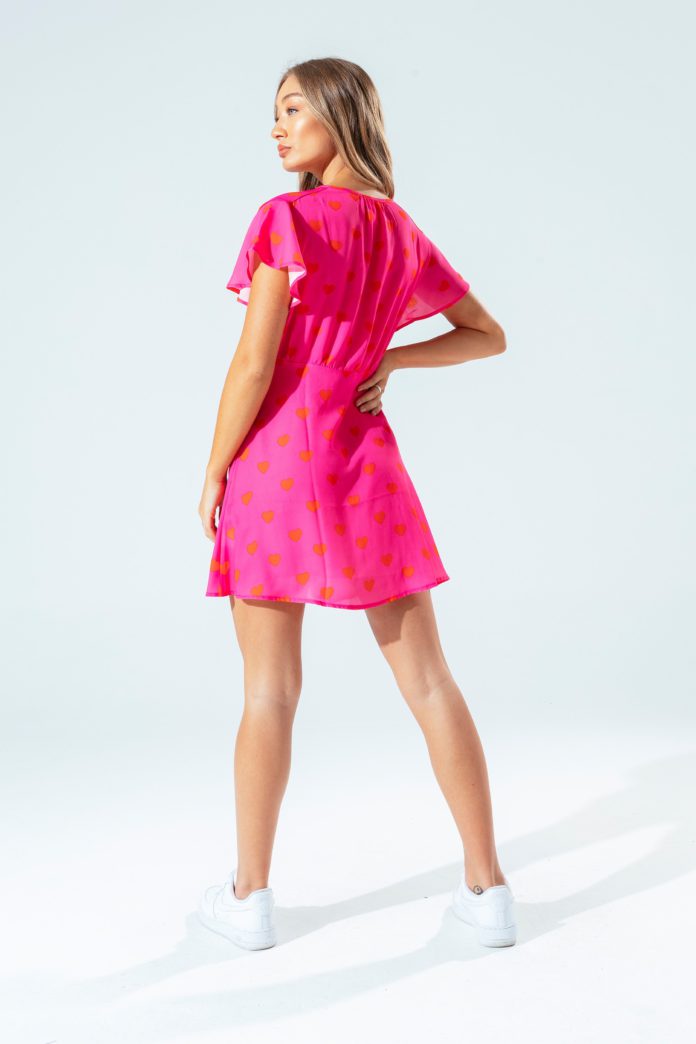 Are you going somewhere this Christmas holiday? JustHype has something to fit your sexy body! Dress to kill with the latest collection of women's dresses, from midi to mini to maxi; all the lengths you've been looking for. Dresses to suit any occasion, casual, official, wedding, or just chilling. Here's an opportunity to change your wardrobe with these wears that come in a wide range of on-trend prints, textures, and colours. The choice is yours!
More to this, JustHype presents you with the 90's silhouetting design dresses that give the sports vibes. Embrace the warm Christmas temperatures with elegant beach dresses, or explore the sleek shirt dresses for a flawless fit. It doesn't stop there!
Read and discover more!
Sway your way through life's whereabouts with this short and lovely dress from JustHype. This wear highlights an on-trend pink and red colour. The heart prints give it a classic look, while the poly fabric base promises you breathable space. If that doesn't excite you, maybe you'll love the floaty finish that climaxes your ultimate look. Wear this dress with some chunky white trainers for a casual vibe.
The Disco Leopard shirt dress gives you an elegant touch of dusty pink colour palettes and an injection of neon. This dress is also designed with a polyester fabric base to provide you with ultimate breathing space and all-day-long comfort. The fixed collar, waist tie, and button-fastening design of the dress are what you need for a complete summer look. Wear this dress with some sunnies, and you're good to go!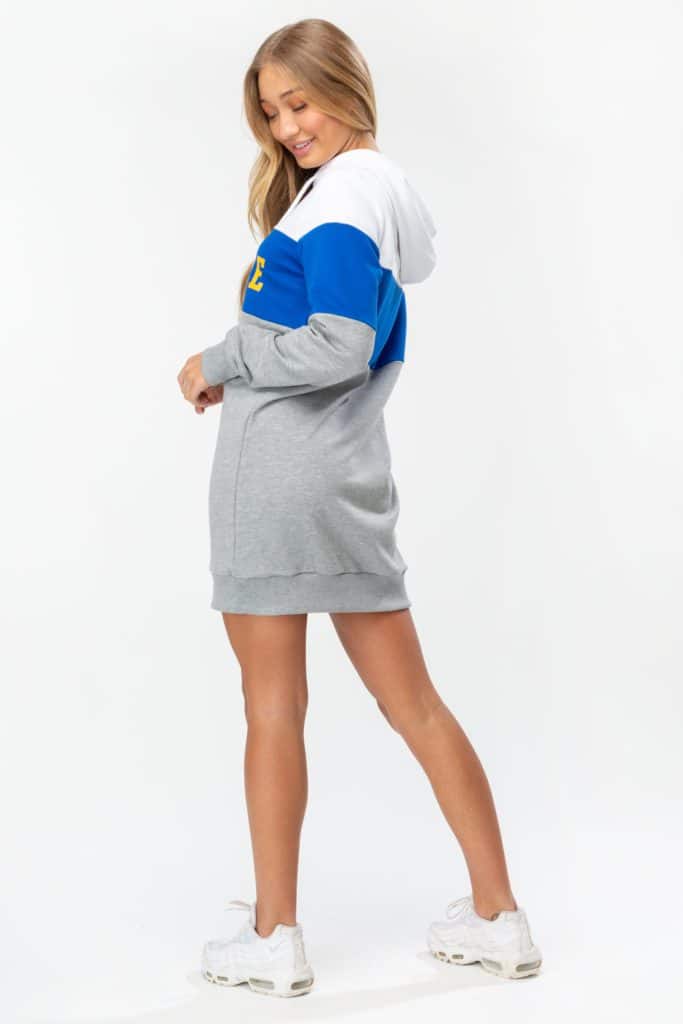 Showcase your casual hoodie dress and experience the "all eyes on me" feeling this season. This hoodie dress is 20% polyester and 80% cotton. It features cut and sew panels, just to bring out your lovely shape. Nail the latest athleisure trend and team this with heeled boots or trainers for an ultimate sporty look.
It doesn't stop with the hoodie dresses, but it gets hotter and sexier with this floral hoodie dress! This pink blush hoodie dress is a must-have outfit for anyone looking to have an easy and superb on-trend look. It is designed in dusty pink, mint, and white colourway. It also features a fixed kangaroo pocket, hood, cuffs, and hem in the 100% cotton fabric base for the best loungewear comfort. And what's better than the embossed drawstring pullers and the floral-inspired print finish? Wear this with high-top trainers and boast in the on-trend vibe.
This Botanical long dress comes in the mini, maxi, and midi style. The dress is available in a range of on-trend prints and colours. You can team it with a pair of white trainers, and you'll attract all eyes to you. This maxi wear embraces the body perfectly and brings out the curves of your body. It is suitable for every occasion!