You may be going to the gym to work up a sweat, but that doesn't mean you can't look stylish at the same time. Sport fashion trends are always changing so there's no excuse for wearing drab and washed out clothing during your workouts.
JD Williams has a wide range of stylish womenswear for all exercise activities. Whether you go to the gym to lift some serious weights or to destress with a comfortable yoga session, their sports clothing will make you feel trendy and in style as you burn those calories. Even better, their featured brands are made from durable and comfortable materials which are sure to last a long time for even the most dedicated gym-goer.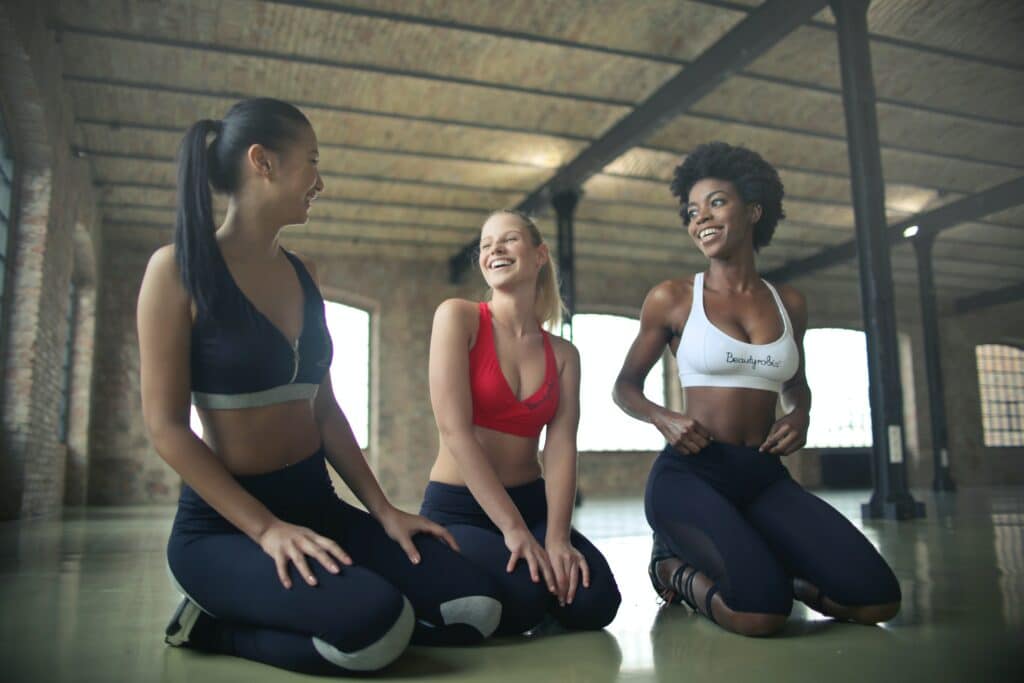 A good, supportive sports bra is not only important for comfort when you're working out, but it can actually prevent tissue damage which can be caused by high-impact workouts. JD Williams has sports bras for all body types. The Glamorise product range, in particular, is made from resilient, moisture-wicking fabrics which feel breathable while still providing comfortable support.
Finding the right top to wear while exercising can be difficult as you don't want something too tight or clingy while you are upping the intensity of your workout. Crop tops provide some breeze on your midriff as you exercise and help you feel much cooler. If you'd feel more comfortable without showing off your bare skin, a relaxed fit vest is just as loose-fitting and flowy without becoming too hot.
Sports leggings aren't just for yoga classes. JD Williams has a range of sports leggings from the most popular sporting brands which are much better for an active lifestyle than baggy joggers or clingy tracksuit bottoms. Their leggings are stylish and stretchy, so you can work up a sweat without feeling uncomfortable. If you feel self-conscious wearing tight clothing while exercising, 'Shape and Sculpt' styles enhance the natural shape of your lower body for a flattering silhouette.
Hoodies are a staple of sports clothing and can be worn before, during or after your workout. The hoodies come in different materials and fits, so they are ideal for all seasons. Also, as they are designed for all sports and workout types, the materials are breathable and quick-drying to make sure you stay cool and dry at all times.
Fitness trackers are much more than just stylish accessories. Trackers like the Fitbit Inspire and Charge 3 can completely revolutionise the way you work out. The accurate heartbeat sensors will show when you are in the crucial fat-burning zone and the daily step tracking features will help you keep healthy throughout the day. The Fitbit range comes in a variety of different colours and straps, so it's easier than ever to match them with whatever outfit you are wearing.