What's better than seeing your woman smile? JD Williams gives you a wide range of gift selections to surprise her. You can get your lady gifts in the form of edibles, skincare sets, jewellery, or apparel. Let's explore some of these surprise gifts.
1. Marc Jacobs Daisy Ladies Mini Fragrance Set
The gift set comes in four handy small-sized bottles of her favourite Marc Jacob's fragrances. The major fragrances are Daisy Eau de Toilette, Daisy Eau So Fresh Eau de Toilette, Daisy Dream Eau de Parfum, and Daisy Dream Eau de Toilette. Now, you must consider what she likes, the fragrance notes, and the scents that she adores during the purchase. One of the best ways to know what she likes is checking the perfumes that she owns and compares with the fragrance set. Get the set for only £40.00.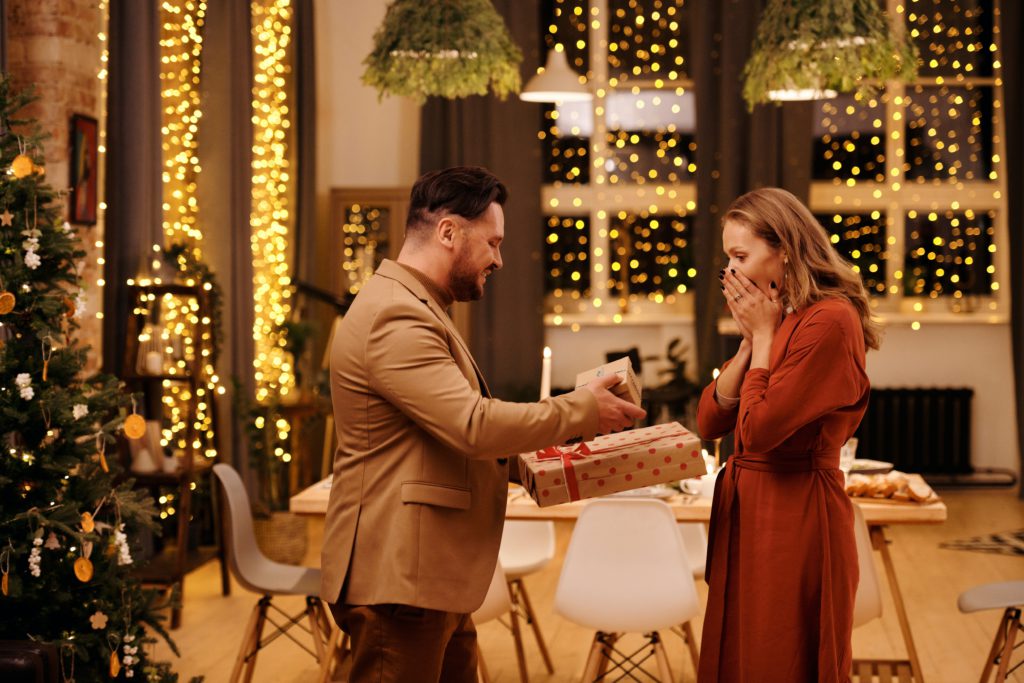 2. Pretty Secrets Panda Fleece Gift
Get her some warm fleece panda pants and top. They also have attractive pocket details and adorable panda socks. They come in different shades and colours, and you must find what your girl likes. Made from polyester, they are comfortable for indoor activities and snuggles. With the standard delivery of three to five working days, you can get the fleece gift delivered to your desired location. Wrap it in an attractive gift box with a ribbon and surprise her! Get the set for only £26.00.
3. Dove Nourishing Secret Ritual Gift Set With Reed Diffuser
The gift set contains a relaxing body wash, restoring ritual body lotion, and a reed diffuser. It is a personal grooming package that your girl will be so grateful for. Get the package for only £10.00.
4. Set Of 10 Charrier Mini Fragrances In Gift Box
The miniatures fragrance set contains high-quality French perfumes for women. They are presented in an attractive gift box that you can customize to your exact details and preferences. Get the set for only £20.00 and charm your girl. They are a surprise gift idea.
If you want something customized for her with her details and message, you can always contact the store and make your order. Choose from personalized chocolate gift sets, initial charm pendants with birthstone charms, liquorice sweets, and expander bangles, among other sets. You have to know what she likes and get it personalized. When it's delivered to you, package the gift set, wrap it up well and surprise your woman. You can get the gifts for as low as £10.00.
Surprising your girl doesn't have to cost you an arm and a leg. JD Williams provides you with a wide range of products and gift sets to impress her. Visit their website and place your order today. What's more? They can arrange for delivery and have the item reach her as desired. If she doesn't like the item for any reason, you can send it back in as new condition within the first 30 days of receipt. Don't forget to leave a review on the website after purchasing the gifts.