If you are one of those who needs to save time when cooking, having frozen products in your refrigerator is the solution. Freezing food is the most used way to preserve food since it keeps its nutrients and you can use it for a long time.
Having vegetables or meat in the freezer will help you cook very quickly. At Iceland, you can find incredible frozen food options that will help you save time, check out this list now!
This easy meal will take you 15 minutes to prepare and it cooks for 45 minutes. The dish can be well served together with mash or roast potatoes. The ingredients required to prepare this meal are:
1 tablespoon of vegetable oil and a bit more for the tray.
2 Skinless chicken breasts.
4 rashers smoked back bacon.
1 sliced red onion.
1/2 pack of runner beans trimmed at the ends.
2 peeled and sliced carrots.
50ml of sticky BBQ sauce.
25g grated parmesan.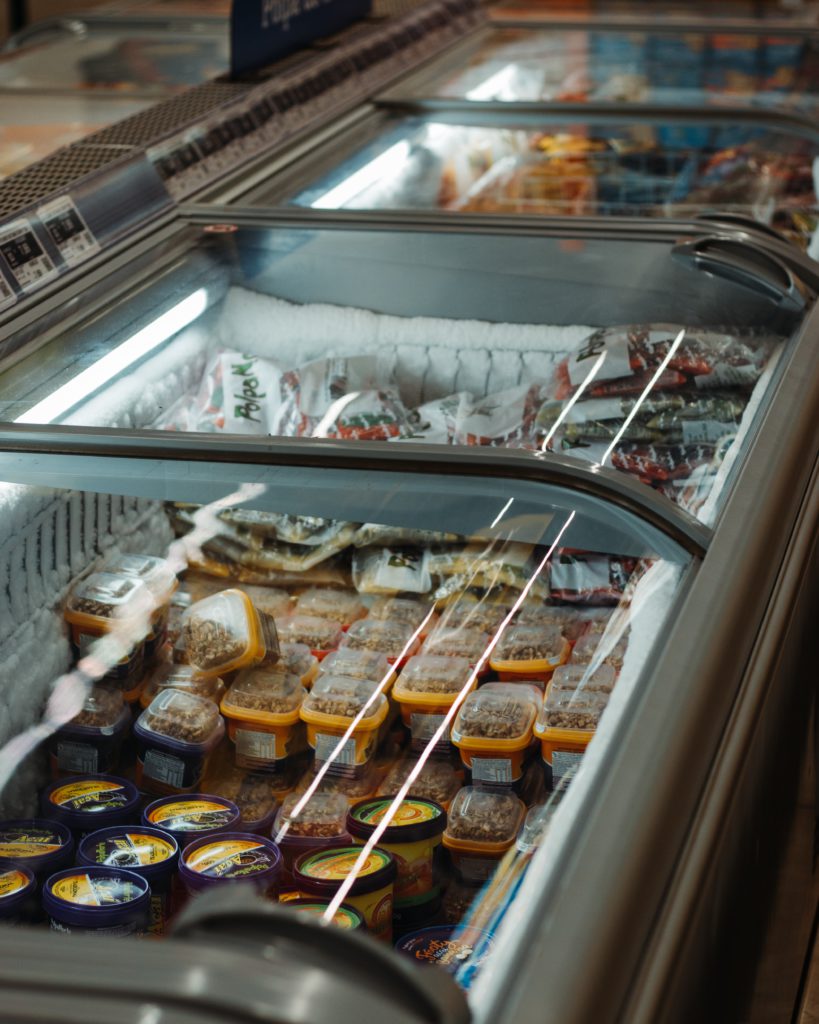 This meal can be cooked in several ways.
Defrost chilled: Defrost it in a refrigerator for 36 hours. Once it ha defrosted, use it immediately to achieve maximum results.
Oven defrost: while using an oven, you will require a maximum of 50 minutes of cook time. Remove the outer packaging as well as the film lid. Place on a baking tray for at least 50 minutes. Stand for 10 minutes before you start carving.
Oven froze: you will require at least one hour and twenty-five minutes of cook time. First, remove the outer packaging and the film lid. Cover loosely with a foil then place on a baking tray. After 40 minutes of cooking, remove the foil and then return it to the oven for another 45-50 minutes. Stand for at least 10 minutes before you start carving.
This is easy to cook a meal that will take you at least 40 minutes of preparation. Ingredients include:
Cooking spray.
1/2 cup of breadcrumbs.
2 pounds ground beef.
1/2 cup milk.
2 large eggs that are lightly beaten.
1/2 small grated onion.
1 finely grated clove garlic.
1/3 cup of freshly chopped parsley.
Freshly ground pepper and kosher salt.
Lamb mince is perfect for meatballs, patties and burgers. It is significantly popular in middle Eastern recipes like stuffed aubergine and koftas. It can also be used in shepherd's pie. You can try this recipe for authentic Spanish meatballs which can be served with crispy fries.
It requires 20 minutes of preparation and 25 minutes to cook. It's an easy meal to cook and can be served to at least four people. The ingredients required are:
1 tablespoon of olive oil.
1 medium onion that has been peeled and chopped.
400g of macaroni.
50g butter.
250g cheddar cheese.
10-12 pigs in blankets.
25g plain flour.
1.5 litres of milk.
1 tablespoon of mustard.
Half stale baguette. Whizzed to breadcrumbs.
There are many varieties of healthy, tasty and side frozen food products that can be prepared quickly and save you time. Remember not to freeze food for too long since that will only lower the quality of the food. Visit Iceland now!