Riding a motorbike is amazing and fun, so riding safely shouldn't make it boring. When riding a motorbike, you have to have or develop the proper safety skills. Moreover, great riding abilities together with riding qualifications ensure you are fully prepared to handle most motorbike uncertainties. Riding a motorbike has its precautions and measures to enhance your safety.
Take a motorbike riding course
This is the basic approach towards riding a motorbike. You take a short course to do your training to acquire a licence. This will open doors to among the most liberating and exciting experiences, even though it may be demoralising at the start. Your confidence is your best friend going forward. As a learner, passing the practical tests will get you a licence that gives you a full idea of how to handle a motorbike. A licence implies that you have relevant knowledge and experience on how to ride a motorbike.
Learn about the motorbike
When taking motorbike lessons, you should be curious to know what there is to a motorbike. Familiarise yourself with the type and parts of the motorbike before taking a ride. Commit yourself to learn what it takes to be a better rider. Take notes on riding tips and safety measures as you will need them when riding on the streets. Also, its maintenance should be part of your acquired knowledge and also a routine. This learning will have you properly checking the motorbike and doing inspections, such as checking your oil and tyre pressure.
Riding a motorbike requires you to wear protection. This includes safety helmets, goggles or visors, boots, visibility aids and the right clothing depending on the weather. The right equipment is key to safety. Furthermore, your motorbike should have the proper parts to avoid accidents. Your safety is not debatable so using the right equipment is a must. We recommend you visit Chromeburner to get all the accessories you need to ride your bike, you'll love this website!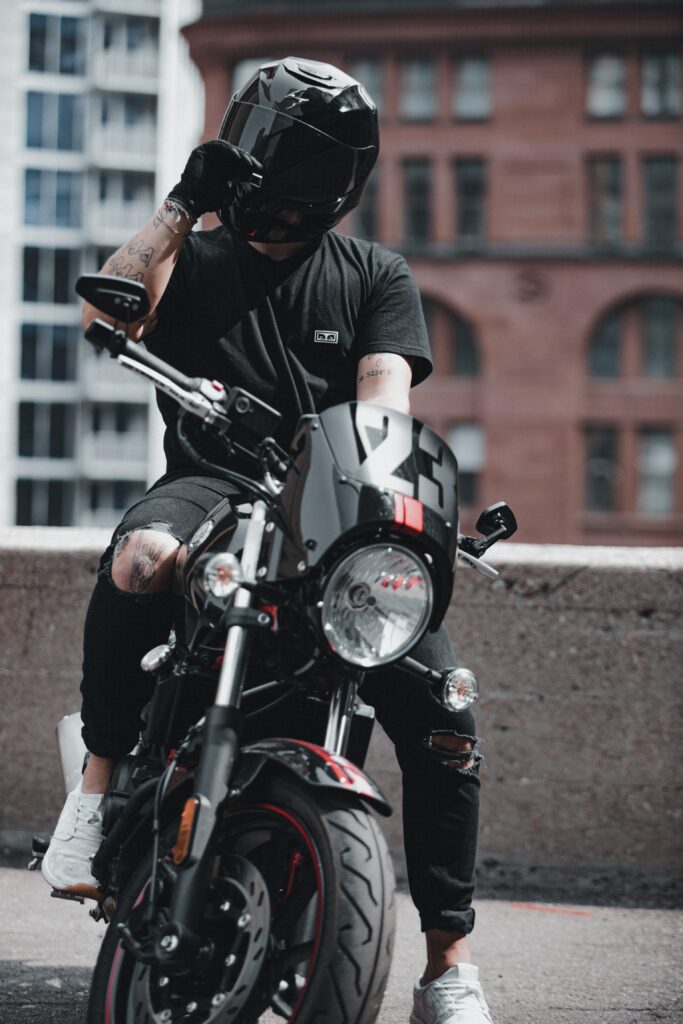 Keep your distance
Keeping your distance when riding your motorbike on the streets is for your safety. Take the motorbike lane to avoid collision with vehicles. Besides, it will save you from traffic jams. Also, keep your distance during this pandemic will not only save you fuel but also will prolong your driving life as you will be safe. As such, social distancing when riding during the pandemic is a good idea.
Know the traffic regulations
Keeping in your lane is fundamental for your safety. The trips you make on a motorbike will be closely watched by the traffic police. So, knowing and following the rules will ensure you are on the safe side.
Riding a motorbike is a great experience and so is your safety!