Have you ever been hit by the wanderlust bug? Well, traveling has zillions of benefits, so sometimes, maybe just succumb to the bug effects and set sail. One of the key benefits of traveling is that you learn a great deal about yourself, your strengths, and your limits. You even get to realize how you feel about people from different dialects and cultures! Incidentally, traveling also increases your tolerance levels, confidence, and independence, while providing you with unforgettably memorable moments and experiences.
Being a tourist in Holland can be a very knowledgeable experience. You get to meet florists and growers as you learn the story of Dutch flowers, experience the windmill-speckled landscape of Zaanse Schans, acquire knowledge about Dutch art and history of the Golden Age, visit the absolutely colorful tulip fields, cruise through the amazing canals, and don't forget to attend a Dutch concert; the performances are spectacular.
Here's a list of five places you can visit while in Holland:
Amsterdam
Travel to Amsterdam and live a unique and unforgettable experience. For the best enjoyment, be sure to stay in a comfortable and well-located place. Amsterdam is one of the largest cities in Europe below London. It has a thriving economy and a very diverse culture. Without a doubt, visiting this place is one of the best decisions anyone can make.
Róterdam
Euromast is an observatory in Rotterdam, Netherlands, designed between 1958 and 1960, and is a must-visit during your travels to Holland. The "crow's nest" observatory stands at 96metres tall with an eatery. Euromast is the tallest structure in the Netherlands and a member of the World Federation of Great Towers. The tower hosted an intense athletic festival of BASE jumping in 2008 and 2009.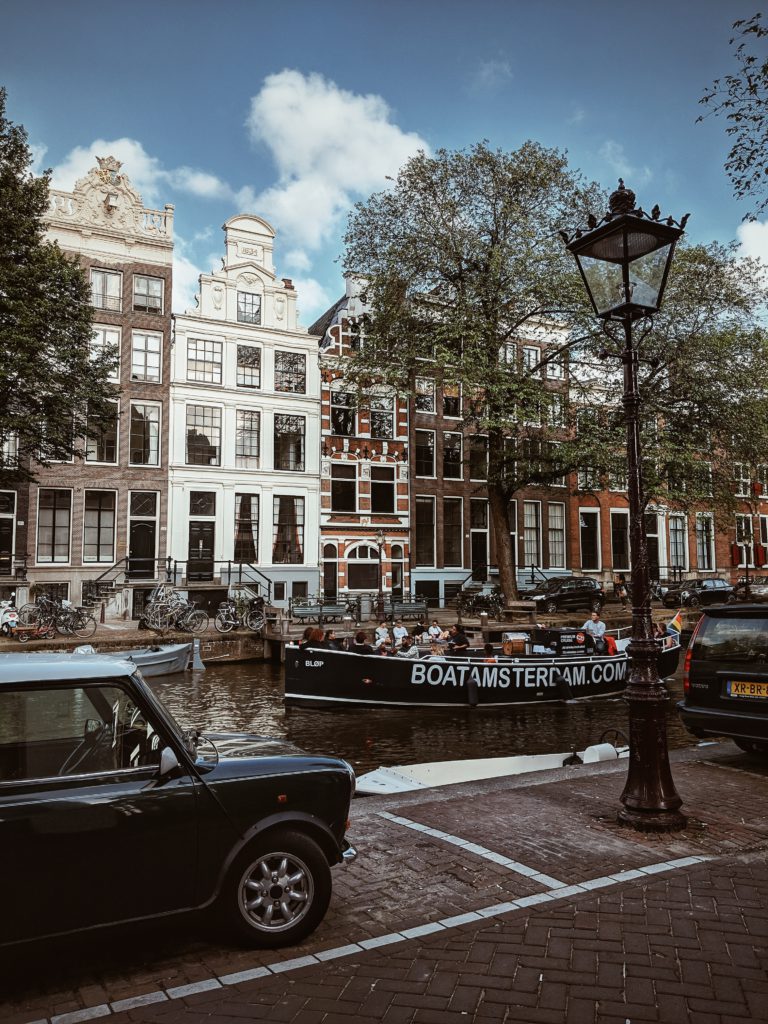 The Hague is the only major town on the North Sea coast with a resort. The region has many landmarks, luxury hotels and is the heartland of politics. You can tour lovely art museums and go shopping on a luxurious day.
Within 20 minutes, the train will take you to Scheveningen or Kijkduin from the center, where you can enjoy the sun, the beach, and the sea. Don't forget to bring your camera, sunscreen, a little money for a souvenir, uff… a belt bag or a Brandless travel organization bag will be very useful, you will take everything you need on your short train trips in the most comfortable way. Visit their website now!
Utrecht is bestowed with the honor of being the most beautiful canal city in the whole of Europe. Utrecht is the fourth most happy place on earth, according to BBC travel. Utrecht offers everything from major cities to remote rural city atmospheres. It could be worth visiting Utrecht for happy obsessed people to experience how actual happiness feels. It is important that on this trip do not forget to have good suitcases, in Away you can find bags and suitcases to travel to Holland and around the world! Visit their website and buy your travel suitcase now!
Delft
Delft's association with Johannes Vermeer, Delft Blue pottery, and the Royal House gives it worldwide prestige. Because of the rich past of the area, there are many attractions. Take a walk through canals, temples, mansions, and courtyards in Delft's glorious history. There are also canal tours, museums, markets and several pubs in this university city, making it well worth visiting.