If you have a PlayStation you might put PS Now vs Ps Plus and wonder their differences. Both are PlayStation gaming subscription services and they are pretty different, which means they will give you different experiences. Even though both services have overlapping content, they aren't the same and you might find one more appealing.
Both services can be pretty confusing if you are a beginner with the PlayStation systems or consoles. We will try to answer as many questions as we can here, so we can clarify why you might need one over another or even both.
What is PlayStation Plus?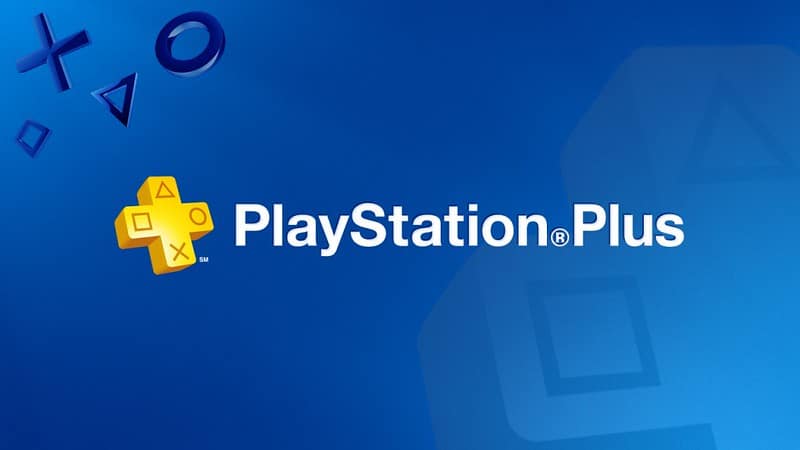 Originally, this was the first subscription service and the only one that used play station. Even though it was launched in 2010, the premise is pretty much the same. You subscribe here, and you can download two or three free games each month as long as you pay for the service. You can get discounts, early access to games, 100GB of cloud storage, and many more benefits.
When it comes to the cons, we need to do a PS Now vs PS Plus comparison. The PlayStation Plus service allows you to play online with friends or people around the world. Another thing that you might want to keep in mind is that, if you own a PS5, this subscription will include the Classics Collection.
What is PlayStation Now?
Many people define this as a video game streaming service, and you can subscribe to it here. You can stream, and sometimes download PS2, PSE3, and PS4 games that are on demand. There are 800 games available for streaming and tons of games that you can download. You won't own these games, therefore, they will expire over time and you won't be able to play them again.
The ownership is one of the cons; as you will only be able to play indefinitely the ones you download. However, most of the titles will let you know when they will expire so you can finish them with time. Another good feature is that this service is also available for PC, so you can stream them almost anywhere.
PS Now vs PS Plus: How much do they cost
PS Plus subscriptions cost $9.99 per month, $24.99 for three months, and $59.99 for the year subscription. This is according to the new prices, which changed in 2019. PS Now costs the same; meaning you will have to pay $9.99 per month, $24.99 for three months, and $59.99 for 12 months. Both offer good deals as you can do a lot with any of them.
PS Plus is only available for PS4 and PS5 which means both are console exclusive. PS Now, on the other hand, is available for both Sony consoles and the PC. As a streaming service, this also means it will keep your saved data across platforms.
What are the overall differences between both services?
We spotted some of the most important differences before in the article, but there is more to it. One is the multiplayer feature in PS Plus and the other is the whole streamable library on PS Now. So, if you are a casual player and you enjoy more solo games, PS Now will suit better your gaming style.
However, with the PS Plus subscription, you will enjoy sharing the gaming experience with friends. Another benefit is the discounts, gif cards, and rewards you can get with this option. this means that this way you will save a lot of money in case you want to play with friends. If we do a PS Now vs PS Plus test, we will get that, rather than better than the other, they are different.
Why do you need PS Plus?
Gaming is a different experience for everyone. You might want to share yours, which means you enjoy online gaming. This is the only important reason that you will need for subscribing to this service rather than the other. Play Station Plus offers you the possibility to connect with others and play games like FIFA, Grand Theft Auto Online, Monster Hunter World, and more.
With the subscription, you will get some free games monthly too, discounts, rewards, and free passes for games. You will get two free PS4 games and one free PS5 game, and they will be yours as long as you pay. If you are a PS5 owner this is a better deal because you will get the Classic Collection.
What is the Classic Collection?
Long story short the Classic Collection is a library with some of the best PS4 games ever launched. The deal with these games is the same as with the ones you download, you keep them as long as you pay. The collection includes:
Bloodborne
Days Gone
Detroit: Become Human
God of War
Infamous Second Son
Ratchet and Clank
The Last Guardian
The Last of Us Remastered
Until Dawn
Uncharted4: A Thief's End
Batman: Arkham Knight
Battlefield 1
Call of Duty: Black Ops III – Zombies Chronicles Edition
Crash Bandicoot N. Sane Trilogy
Fallout 4
Final Fantasy XV Royal Edition
Monster Hunter World
Mortal Kombat X
Persona 5
Resident Evil 7 Biohazard
Why do you need PS Now?
Streaming gaming services are something very new to the market and overall it's a great addition. Right now its library has over 800 titles from which you can choose the one that catches your eye. It includes games from PS2, PS3, and PS4, meaning you can play even the classics you might have missed once. If you are a casual gamer, this is heaven.
Most of its library holds older titles, so you will have to buy new releases – which you can have via GamePass with PS Plus. However, almost all of the titles are high-quality ones and worth your time. This is a perfect option if you missed a lot of gems and you don't mind playing on your own.
Finally, one of the best features is cross-compatibility. You might need a good gaming laptop, yes, but you can play any game on a PC. Also, the controllers might be a problem too but many gamers have figured this out, so it isn't a big con.