Virtual reality is a reality now, which means you need to pick the best VR headset if you want to have the best experience. Right now this technology is evolving but you can be part of its development until it becomes common. For now, there are already several games that use VR headsets, which means that you can have an enchanted experience.
This is why you will need the best one you can find and that isn't an easy task. If you don't know what you are looking for, you might buy one that doesn't work for you. We made a list of the best options for you, which will work with a PC or a Console.
What do you need to know before buying the best VR headset for you?
Most of the VR headsets nowadays are created for gaming. They are almost equal, yes, but that doesn't mean they will give you the same experience across all platforms. Some sets are made for just one game, which means they won't work properly with other programs or games. On the one hand, some headsets hook with a PC better than with a console.
Almost all of the headsets have a library that will provide you with a lot of titles, but some of them can't be linked to a computer. The wire-free headsets are the most complete ones in this case because they can link and they have the library. We recommend that you always look for the sets that can do that, you will use them more.
Finally, the price tag is another important factor. VR headsets can be very expensive depending on their abilities and versatility. Most of them will need a computer or a console too, so this might affect its price. You also need to keep in mind what and where are you going to use them too. Playing VR games might need a lot of space because you will move a lot.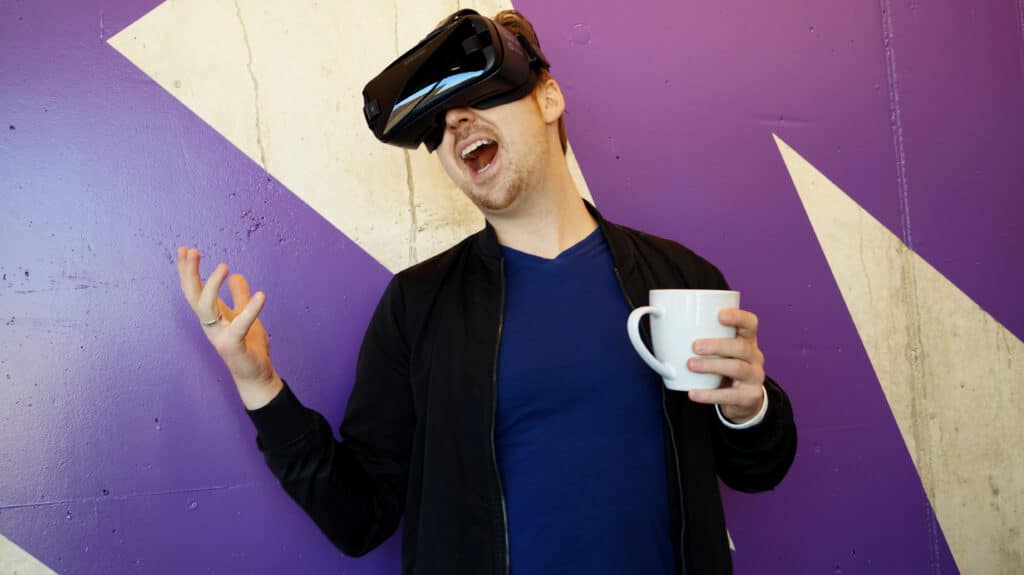 Changes that are coming
Many companies want to be the first to improve VR technology. Right now they are developing chips that will work better on stand-alone headsets, for cheaper prices. With that, the companies want to offer a better range of products that won't need to be connected to any device.
On the one hand, mobile VR headsets and phone-based headsets are dying. These types of headsets are the cheapest and also the ones with fewer functions. Nowadays most VR sets are for gaming and the phone-based ones can't run a lot of those games. If someday they will be used for this, it would be for some content-limited content.
However, most of the headsets that we use today, and most we will use in the future, will be developed for gaming. The best VR headset can be what you need for a solid, immersive experience that will change the way you perceive video games.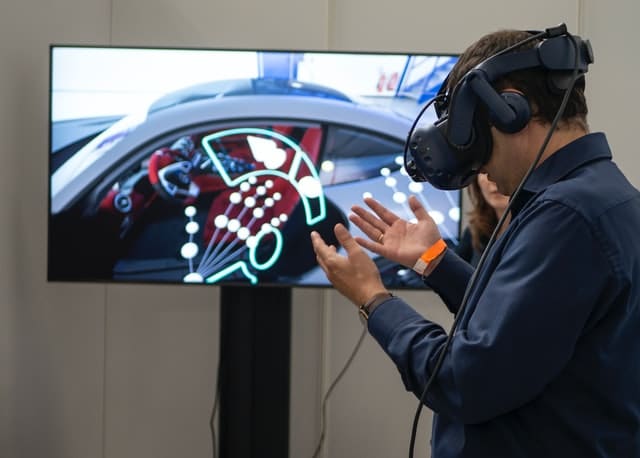 What is inside-out tracking?
The term means that you don't need any external sensor because the headset can scan the room. The ones with this function can also track your movements, meaning that the experience will be more immersive. If you pair this with lighthouse technology, you will have the best tracking experience.
What is VR Lighthouse?
We know this as a movement track technology that will combine the capabilities of the headset and the controllers. Most headsets nowadays use this type of system, so they can be the most accurate possible. If it's not well paired with a camera or the set itself, you will need to calibrate it each time.
Can PC headsets be wireless?
In theory, all of the sets are wireless, but they still need to be plugged into a PC to work properly. They use a USB Type-C cable, so you can connect directly to the game and your computer can understand the controllers. You can connect them via Wi-Fi, yes, but you will need a powerful router for this if you don't want lag.
How to choose the best VR headset?
Identifying the best set for you will take a lot of time so you need to be sure of what you want and where you are going to use it. The hardware and the software can be important too because you don't have the software to use it too. On the one hand, the hardware is important because it may be heavy or the set might not fit you.
Another issue can be how user-friendly the setting menu is and how easy it is to use. You will spend a lot of time working your way around it and, if you didn't do it right, you won't have a good experience. Also, this might affect the tracking capabilities of the controls, which means you won't be able to play.
In case they use sensors, you will need to keep in mind the space you have for them. Most of the headsets will need a big room to track all of your movements. The best VR headsets use a camera, but these also have higher price tags.
But how can this affect me?
Other than the gaming problems you might experience, it can affect you directly. The weight of the headset might be too heavy and this will give you neck problems with enough time. You need to make sure that the headset has embedded air vents so you won't get hot while playing any game.
Another important thing is the headphones. Most of the built-in speakers are good and you will need Bluetooth earbuds. Keep this in mind before buying one and ask, in the store, for every single one of these characteristics.
Why should I buy a VR set and not only a mobile set?
As we said before, mobile headsets are powered by phones. Overall, this doesn't sound so bad, but this is hardware that can't compete with a gaming PC. Another con is that you can only consume limited content and you won't be able to play a lot of games. On the other hand, they are the cheapest options in the market.
If you only want to consume certain content or you aren't a gamer, this might be what you need. But, if you want to play games, or have a fun experience, phones won't do. The best VR headsets need a powerful computer, that's true, but games require a lot of power. If you want solid experience in the gaming department, you must buy the best VR headset.
Our best options
We made a list of the best options in the market, this way you can know a little more about the best VR headsets before buying.
A lot of people think this is the next generation of VR headsets because of its many improvements. The display runs smoothly even with older GPUs, the field of view is wider and has a better refresh rate. All of those pros are combined with the knuckle controllers Valve developed, which can track the finger's movements.
Mabey its only con is the configuration. Setting this bad boy up is not easy, but it's not impossible. The system isn't very user-friendly, and you will need time to get everything done. Also, some updates might give you trouble while you are installing them. We recommend you install them before doing anything else.
Another thing you need to keep in mind is the PC. The Valve Index isn't a stand-alone headset, so it's necessary a gaming PC use it. If you know something about PC, probably you are aware these computers are expensive, so this also affects the price. Overall this is the best VR headset on the market right now, even though the cons we mentioned.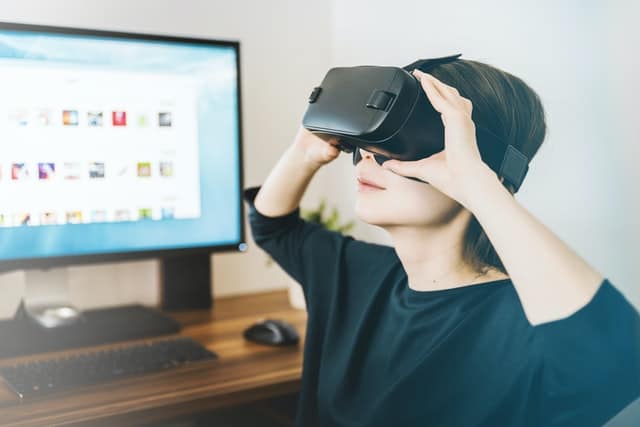 As a stand-alone headset, the Oculus is an excellent option. Its price tag is amazing, it's very comfortable, small and the controllers are very easy to use. The controls are very versatile, setting it up is very easy and the options are very user-friendly and it fits great even with glasses. You will also have a lot of games in the library.
For now, it works with a self-contained motion tracking system and a full-motion six degree of freedom. The way it detects your movements feels very natural in-game, giving you a very immersive experience. That, plus the high-quality display and the built-in speakers will make you feel like you are inside the game.
If you are a PC gamer this is one of the best VR on the market for a reasonable price. Also, it was built only for PCs, so it will be easier to set up than any other option. It has a 2560 x 1440 resolution, and an 80Hz refresh rate, ideal for high-end games. For a more immersive experience, it also includes integrated speakers in the headband.
Space won't be a problem either because its tracking technology, which can work in whole rooms. You won't need to put sensors in any room and the image will still be flawless. The controllers will track all of your movements, combined with this, this VR is a completely immersive experience.
You can connect this set to a pc, and play the games from there but you can also use its library. There are a lot of amazing games that you can play. In other words, it's a very versatile set, which will give you an amazing, multi-platform, gaming experience.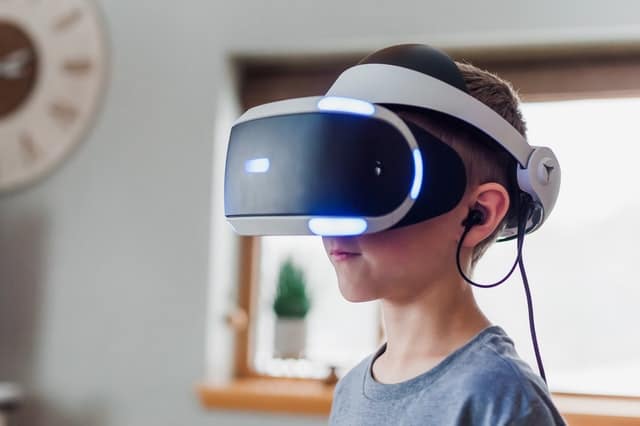 Resolution-wise this is the best VR headset on the market. This set offers a 2160×2160 resolution per eye and a 114 field of view, being the best on the market. You can have an intense gaming session with this because is very lightweight and comfortable. As a Microsoft-based system, you will also have a great range of games on its library but works with this software.
Many of its functions are based on the Valve Index or were built by Valve. It has many built-in technologies, like a camera system. This one scans the room and tracks your movements, giving you a better experience. Sometimes the tracking is slow, but the camera, combined with the controllers gives a very immersive experience.
HTC worked following the Oculus design, making some changes in the way to perfect those technologies. They paired with Valve so they combined a lot of their technology too, making a VR set only though for gamers. One of its best features is the integrated camera that maps the space, this way you won't trip with anything.
Both controls work flawlessly too, tracking perfectly every move you make. You still need triggers but you can move and then use the action buttons. Even though they are necessary for the actions, you can still experience the movements. Combining the display, this overall will give you an excellent experience.
On the other hand, there are a few cons to consider. You need to pair the set with a computer, so you will need a gaming PC. If you already have one, you will only have to worry about keeping it working at its best, and we have some tips. Another one is that you need an external tracking system, so you will need a big space to play.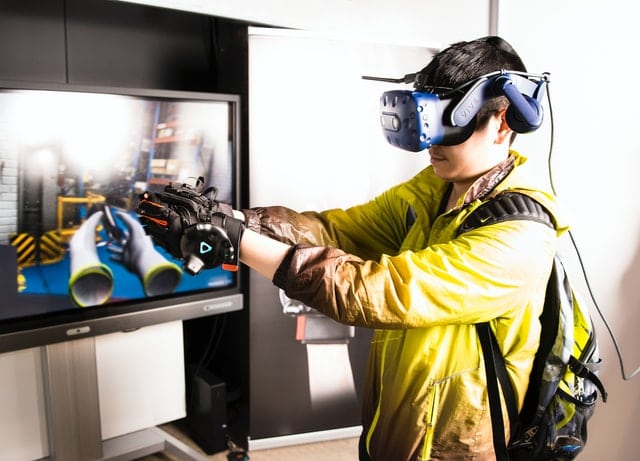 This is the only one on the list that will only work with a console. It's super compatible with the PS5 but still, you will need many items from the PS4. Even though there isn't any next-generation VR set, the catalogue of games on this one is very wide. You can play games like Rogue One X-Wing Mission or Batman Arkham VR.
For a VR set for gaming, it's very affordable and you save the gaming PC with this one, needing just the console. These VR can be used for more things, which is another pro. If you want to watch movies or stream shows, you can use the VR set for a better experience. In other words, this is the best VR headset for a console.