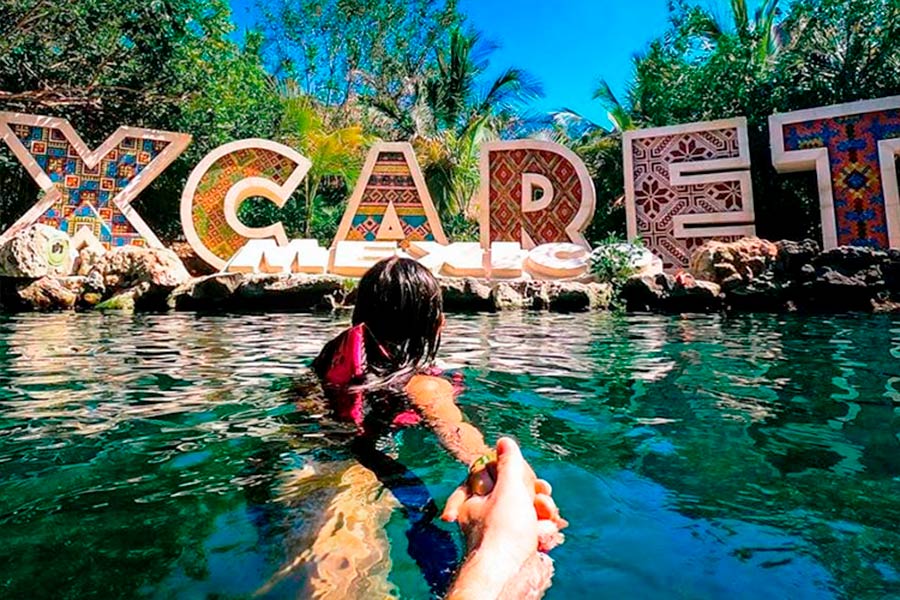 It's been quite some time since you've had the idea of taking your entire family somewhere nice to have fun, but the problem is that you don't know where to go with them. You will stop the loop in your head once you check out Xcaret Plus Admission! They have lots of cultural activities, performances, water activities, and even kids activities that will keep everyone busy and entertained while relaxing and drinking a pina colada in tropical weather.
There's a special place for kids under 12 years old, filled with children's activities to experience great adventures, children under six years old have sandboxes, water jets exclusive, and a wading pool for them. Kids won't escape the enjoyment in a safe environment at Xcaret in Cancun.
Bring your swimming suit and immerse yourself in their underground rivers. See the crystalline waters that are born from the inside of the earth. Swim through a maze of caves and tunnels, find fossilized coral formations. Everything is illuminated by natural light for air vents! You can choose from three underground rivers available at Xcaret: the Blue River, the Mayan River, and the Manatee River. It doesn't matter what you pick, you won't regret the trip.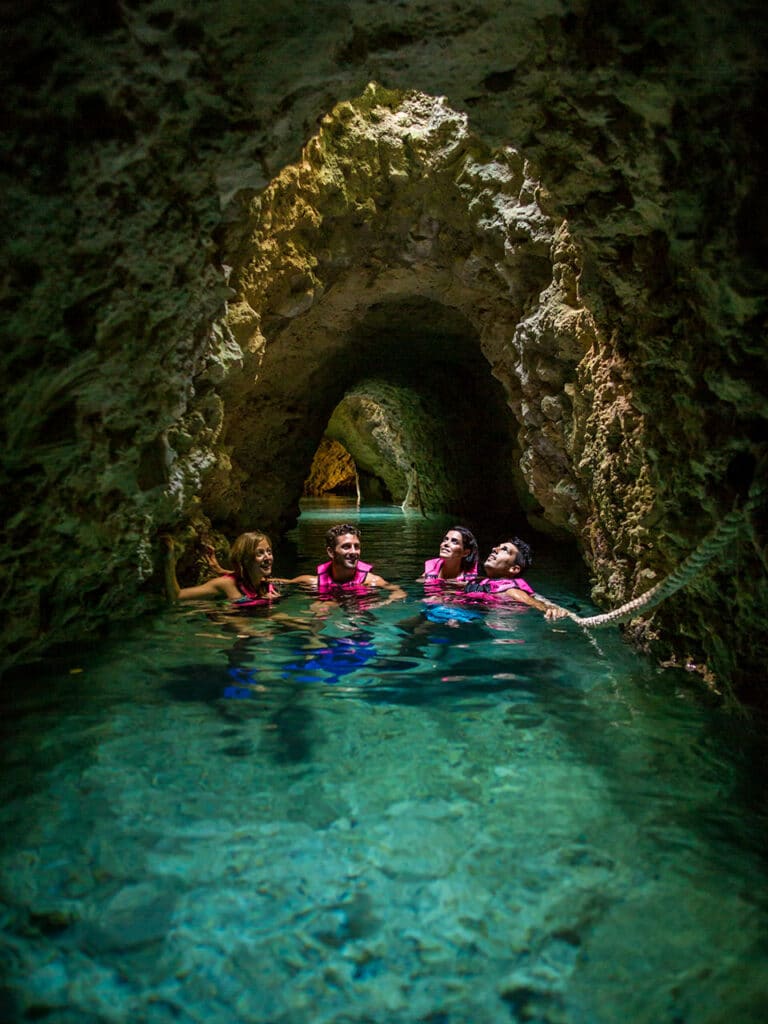 The Museum of Mexican Folk Art has its legends, its artistic expressions made from the love for Mexico, and a large number of handicrafts that represent different parts of the country. Expand your creativity and imagination by learning from detailed artisanal work inspired by a variety of techniques from many states of Mexico! Don't miss this chance!
Picture this, you have a short walk through the jungle and then enter a Mayan village at Xcaret eco-park in Playa del Carmen. This is the beginning of a journey into the past. Why? Because you'll find a pre-Hispanic community that still keeps its roots. Rediscover how they build their homes, how they unfold their daily life, and how they organize themselves to protect and maintain their culture alive until today.
Hike across the underground corridors and stone carved chambers, that preserve more than 400 years of Mexican wine history. Savor the history and grasp the surface of the ancestral processes to create the best wines of Mexico. Xcaret has this perfect spot for weddings and special events or occasions for small groups. Just imagine 180 labels housed in this particular cellar, each one of them collects unforgettable timeless wine tastes.