No space in your house does not need the warmth, elegance, and calmness of wooden furniture from Wood Finishes Direct. From chairs, cabinets, bed frames, chest drawers to shelves, there is a great pleasure of natural raw material in your home. Let us look at the benefits.
Versatility
Compared to other materials, wooden furniture tends to fit and look great in any setting. They can match any décor, whether rustic or antique. They also come in different species that will tastefully match your house or room. For instance, if you have a bigger space, you might consider using red gum or spotted gum.
Value
Though you might spend more to get wooden furniture for reputable dealers, you will get the value for your money and even save more in the long run. In the furniture manufacturing industry, wood has more value compared to other materials, which makes it worth your effort.
Compared to lower-end materials, the initial cost of wooden furniture will be a little higher. Based on your budget, you can choose wooden furniture that is made from pine, which is softwood, or one that is made from harder, exotic wood.
Durability and Strength with Wood Finishes Direct
Wood is long-lasting and robust. It is the ideal choice if you are looking for longevity in your furniture. Whether you need jarrah, Australian oak, or blackwood, you will get durability and strength from a well-crafted wooden chair.
It's necessary to have the best products to keep the wood in perfect condition. In Wood Finishes Direct you can find products to protect the wood such as oils, waxes, cleaners, and others. Visit their website and buy now all the products to keep your wooden things with an eternal shine.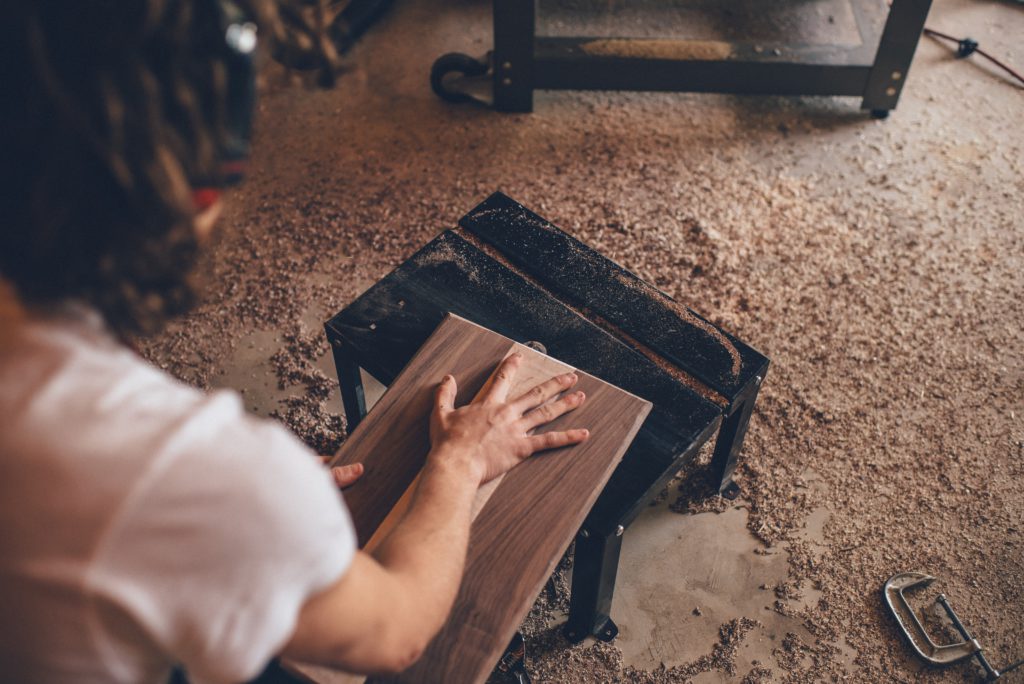 Look and Feel
We have already seen that with wooden furniture, you can add charm and dignity to any room. You can choose to go with lighter or darker coloured ones, depending on what best suits your preference. As long they are crafted by a creative artisan, you can bring even more aesthetic allure to your space.
Wooden furniture: Great for Outdoors
During the summer, you may want to spend more time outdoors. Most people feel great spending their lazy days in their own gardens. Garden furniture has gained popularity over the years, and you should try it out. They blend in perfectly with nature and offer a perfect environment to unwind from the day.
Wooden furniture is strong, durable and lovely, so you can still use it to make your garden a little paradise for warm summer evenings. At your favourite shop, Travis Perkins, you will find the best products to build everything from tables to wooden garden chairs, the options to choose from are the best! Visit their website now!
Three Items That you Can Have in Wood at Home
TV Table
Wooden TV Table comes in different designs. Based on your budget, you can pick one that is made from softwood or hardwood. Note that you also need to make a choice based on the size of your screen.
Kitchen Cabinet
The kitchen cabinet provides adequate space for keeping your utensils and other equipment. Instead of going for ones made of aluminium and other materials, go for the wooden ones and give your kitchen an extra touch of elegance.
Bed Frames
Besides being stylish and durable, wooden bed frames are beautiful to look at. You can choose the lighter coloured ones if you want your bed to be the focal point in the bedroom.
The factors illustrated above indicate why you should consider wooden furniture over other materials. Nothing can beat wooden furniture when it comes to beauty, strength, durability, and versatility.