During staying home days, it is crucial to maximizing every chance you have to save money. One of those things is adopting a manicure routine that you can do on yourself for your nails to look good even without visiting a manicure salon. However, you need to understand that there are several factors to bear in mind before you consider this to have those eye-catching nails.
There are manicure trends that will get your nails looking trendy, and people will be asking for the address of your salon. Nail trends such as ombre manicures, skittle nails, use of stickers, and many others are some of the nail arts to combine with a trending manicure product of your choice. Nail polish, gel polish, polish remover, acrylics extra, and a perfect manicure routine will work marvellously. The routine includes cleaning your nails more often and removing chipped polish properly, exfoliating your hands and frequent moisturizing, taking care of cuticles, and applying polish in the right manner. Below are some of the trending nail products for a perfect manicure at home;
Manicure Products
Gel Nail Polish
Gel polish has become a modern beauty trend. They are mostly preferred due to their glossy and indestructible features. They contain stronger ingredients that grasp onto your nail tighter than normal nail polish. They can withstand wear and tear without chipping. Gels are cured by exposing them to ultra-violet or LED light. Gels are removed by soaking nails in acetone for a few minutes.
Nail Polish
The majority of women love to decorate their nails using nail polish. This is because of the numerous benefits it offers to your nails. The majority of nail polishes contain cuticle oil that is vital to the health of your nails. It helps to keep your nails and the surrounding skin soft and conditioned. It also prevents the growth of bacteria and fungi that can lead to infection. You must select your favourite colours, in your favourite store there are beautiful options of nail polish, from the most top brands, with intense and vibrant colours that for sure you will fall in love, visit their website now!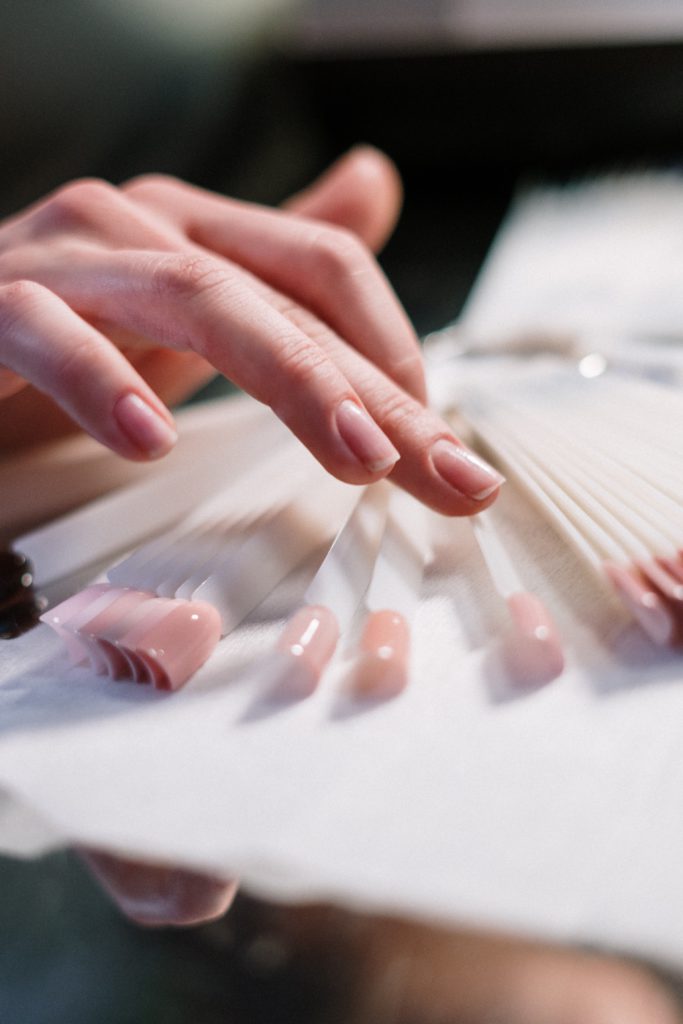 Acrylic Nails
They are a combination of powder and liquid monomer mixed to form a dough. It is then shaped using a brush into your nails and dries naturally. Acrylic nails are considered to be safe with no negative side effects. Acrylics are removed by soaking them in acetone until they soften so they can be removed gently.
The beauty of your nails depends on how much care you take care of them. You require to have some of these accessories that will help you maintain your nails. You can find all these tools and accessories at Stress No More, include the UV and LED lamps used to cure gel nail polish. A cuticle pusher is used to push back your cuticle. It is important to be gentle to avoid slicing your nail bed, which can lead to injuries. Wooden cuticle pushers are highly recommended. Other tools and products you can use include nail files, pumice stone, nail buffer, and a toe separator.
Taking appropriate care of nails ensures you have healthy nails all year round. The right treatment ensures you are safe from any harsh products and takes care of any damaged parts. These may include ridge filler, care products for cuticles, nail strengtheners such as OPI Nail Envy Soft & thin nail strengthener, among other products at Sally Beauty.