Looking and feeling good for the day will often start in the morning, so having the right routine is essential. A modern man needs to take care of himself and, with many amazing grooming and fragrance products in the market, it has never been easier! We have compiled a list of 5 unmissable products from FragranceDirect that will complete any man's bathroom.
Kicking off our list is a classy and elegant addition to any bathroom. This Edwin Jaggery Shaving Set features an imitation Ivory and Chrome Razor and shaving brush, all atop a chrome stand to complete a modern, contemporary setup. Safety is also a key feature of this product, with the razor promising a smooth wet shave every time, for a flawlessly clean look.
This Cool Water deodorant stick from Davidoff offers a masculine, fresh, spicy fragrance, with notes of oakmoss and sandalwood. As well as the attractive smell, this deodorant will keep you dry, fresh and confident throughout the day, making it a very popular product.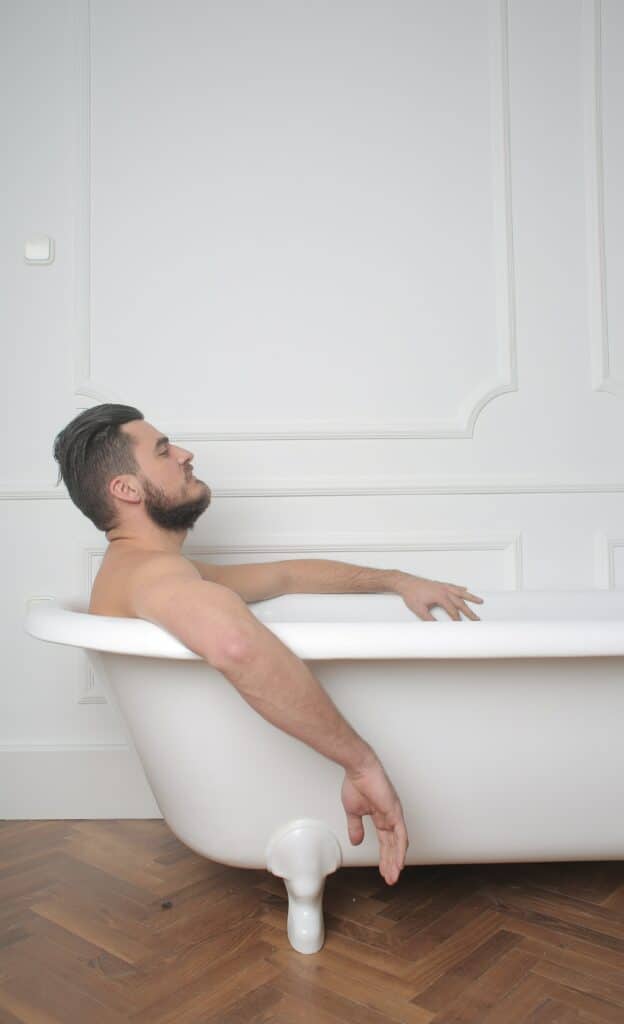 Staying on the theme of fragrance, the next product on our list is Hugo Boss' Bottled Night Eau de Toilette Spray. This spray features a variety of subtle notes, resulting in an earthy, distinctive scent, aimed at modern young men, maintaining a strong and popular reputation among customers that can't stop coming back. The design of the bottle itself is also classy and elegant, making a bold statement on the shelf with its deep blue and black bottle.
A borderline essential for the summer months, Below the Belt's grooming gel, operates in exactly the area the name suggests. The gel is easy to apply and dries quickly, with a smooth finish, before getting to work, making it an effortless addition to the morning routine! This product offers protection from overheating for up to 8 hours in the day, ensuring your comfort.
The 2-in1 set to close off our list is Tigi's 'Bed Head Clean Up' shampoo and conditioner duo. The shampoo and conditioner are designed for daily use and come in a 'MANSIZED' package, so you won't run out quickly. Cleaning the hair and invigorating the scalp, the hair will be soft, well maintained and healthy, ready for any occasion. The bottles feature a rugged and quirky design, to add some style and personality to the shower room.