With all the stresses that life has to offer, it's important to find a peaceful way to relax, recharge and re-energise the body, few places match this criterion better than having a bath. This article features a list of 5 amazing, soothing products from FragranceDirec that will ensure a relaxing, chilled tub experience!
Starting our list is a luxurious perfumed foaming cream from E. Coudray. Forming a luxurious lather, this cream will help to clean and nourish the skin, with a subtle, relaxing, vanilla and coconut scent forming around you. The cream will leave skin healthy and soft, seemingly taking away all of life's troubles.
A relaxing bath doesn't always have to be a simple one, as Bomb Cosmetics offers a different way to enjoy your experience. This bomb will paint the water vibrant pink and blue with a ring-shaped pattern, creating a kaleidoscopic range of patterns that will steal your attention, creating patterns and losing yourself to the imagination. As well as the visual appeal, this bomb also features a lovely sage and orange scent, for a creative, immersive time.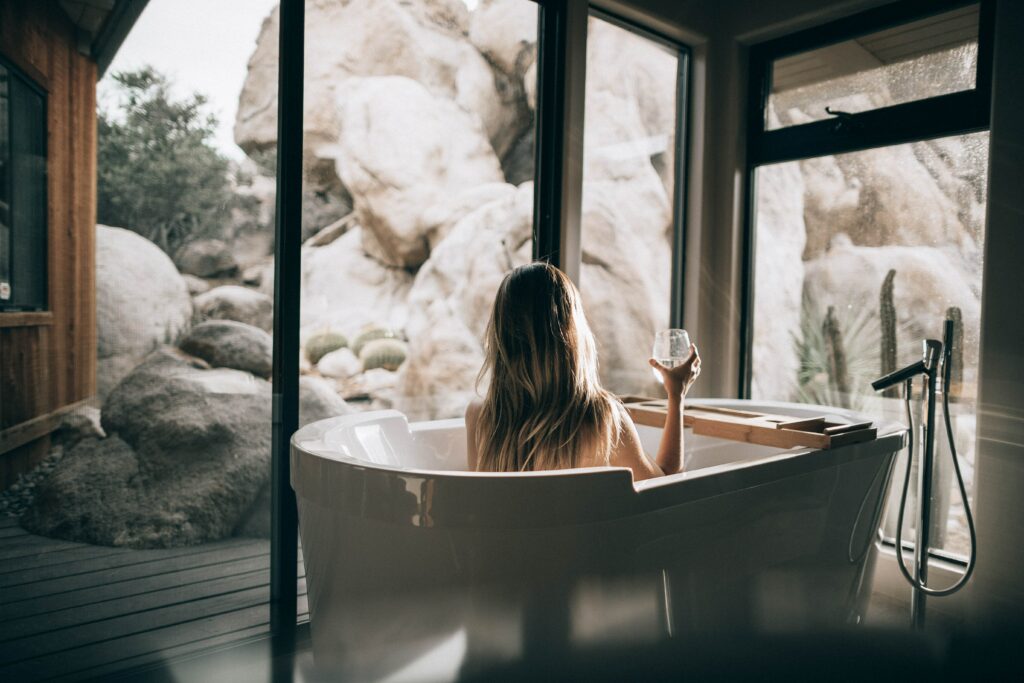 From Scottish Fine Soaps, the next product on our list is the Men's Grooming Soak. The retro-styled jar contains both salts and naturally infused therapeutic ingredients, which will help the muscles to relax and recover. One of the key ingredients of the soak is milk thistle extract, which is known for its soothing qualities across both the body and the mind.
Made with more than 98% natural ingredients, U.S. Apothecary offer their Juniper and Geranium bubble solution. This product contains many soothing extracts and botanicals, for a calming experience in the tub. The bottle is of an old-fashioned style, with the scent being a light fragrant orange, not too overpowering. In addition to the other qualities, this product is completely vegan and contains no nasty chemicals, giving a clean conscience while using it!
To finish we have chosen another luxurious product, Therapie Roques Oneil's Body Oil. This oil was developed by the aromatherapy alchemist at the helm of the company and gives a soothing, therapeutic time. The essential oils within the body oil can give a boost to the immune support of the body, as well as improving mental state. Using this oil can help to fight cold and flu while offering a luscious usage.