Parenthood is likely one of the most demanding jobs. Every parent ought to have the basic tools for the job. Babies need a place to sleep, get fed and changed – that's why you'll need to set up a baby's room.
Online4baby makes things simpler by availing ready-made nursery sets. The main parts of their nursery sets include furniture, bedding and other accessories. Logically select your ideal set at Online4baby and build your baby a perfect nursery.
Below are some few examples of nursery sets from Online4baby that you'll find helpful.
The 4Baby Little Acorns set contains these items: 4Baby sleigh coat bed, under bed drawer, Little Acorns classic dresser and a 5inch maxi air cool mattress. The topcoat bed has two base height positions which allow you to adjust the cost according to your baby's requirements. Once the baby grows out of the cot bed, you can easily convert it into a junior bed. The 4Baby Sleigh is a dynamic set that has a prolonged life.
Online4baby's Sleigh 5-piece set boasts a sleek, well-designed, attractive white finish cot and two mattress heights. You can keep adjusting the cot as per your baby's needs. The set also includes an under-bed drawer which is ideal for storing baby stuff. Your baby also gets to enjoy a thick 5-inch deep maxi air cool mattress with mini springs forming an additional layer of comfort.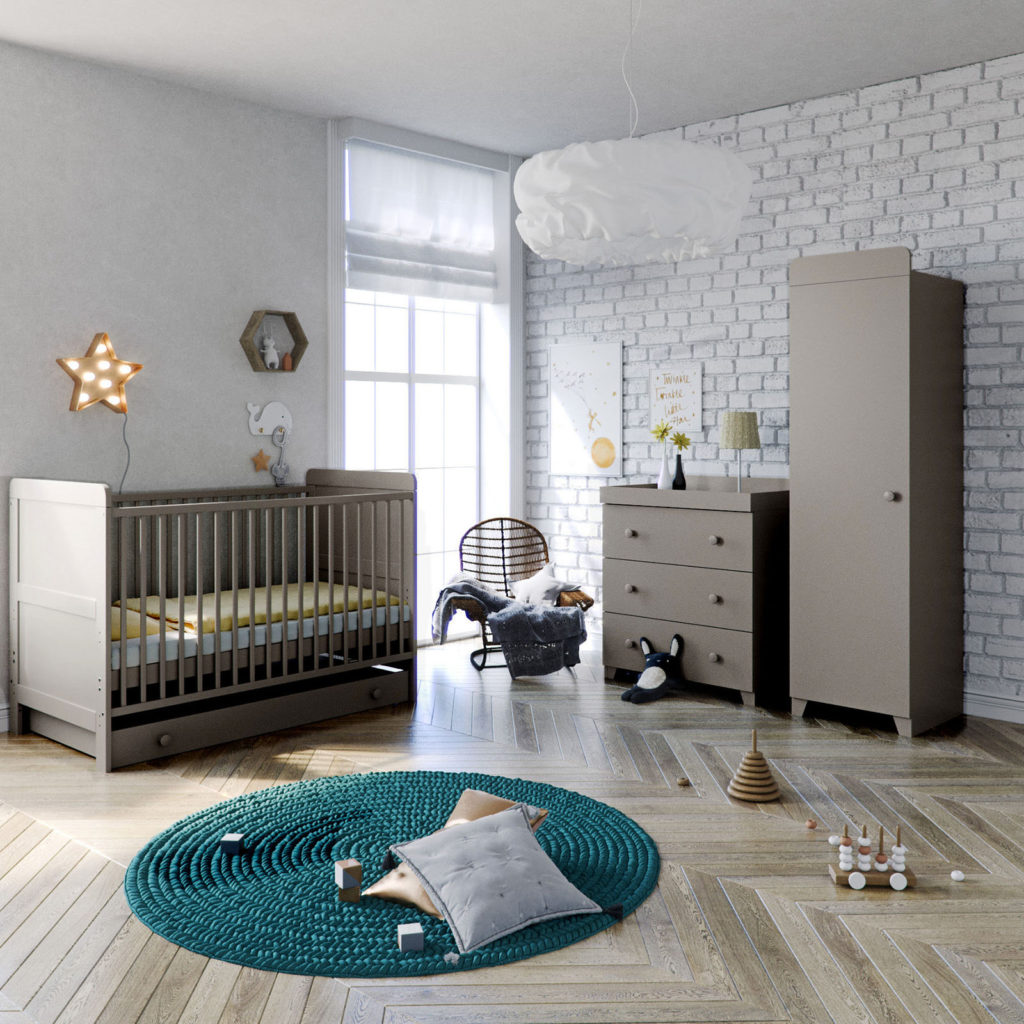 If you want a luxurious nursery, the Sleigh 6-piece set is the best choice for you. The set includes a Sleigh cot bed, an under bed drawer, a 5-inch maxi air cool mattress, a dresser and a wardrobe. The Sleigh 5-piece set comes in handy by combining both function and form. It's well-designed and has a prolonged life compared to other sets.
The beautiful 4-piece Snuz set includes a cosy mode cot bed, a luxury safety mattress, a dresser and changing unit. The SnuzKot furniture from Online4baby is crafted from simple beech wood, making it stand the test of time. You can easily convert the cot from a toddler bed to a junior bed for a 10-year-old child.
By purchasing the Classic 4Baby cot bed, you'll be giving your nursery a touch of style and practicality. It features a height-adjustable mattress that can be repositioned into three different positions. The charming cot is paired with a classically-designed dresser with three drawers that are ideal storage options.
All the nursery sets mentioned above are available at Online4baby. They are of excellent quality and come at an affordable price. You can also shop around for other nursery sets at Online4baby.