It is possible to have a clean bathroom, but this is a world away from the concept of being organised. In addition to being clean, your bathroom should be organised if you want to speed up things in the morning when getting ready for work. An organised bathroom will make cleaning fast and easy, plus it is enjoyable to start and end the day in a calming and clutter-free bathroom space. After all, who could resist a little more composure in the day? So, we think it's time to decorate and declutter your special getaway for all it's worth.
You don't have to knock over some of the inconveniently-placed items in your bathroom in an attempt to make more space in the room. Having some additional bathroom organisation products such as shelves can help you achieve an organised bathroom no matter the number of items you have. Bathroom organisation and decoration are not something that everyone can execute with ease. Therefore, you need professional help from UKBathrooms for quality and fantastic bathroom decoration and organisation products. A good bathroom organisation idea will instantly make things much tidier, starting from shelving to drawer organisers.
You can count on UKBathrooms for any bathroom furniture and fittings as they have thousands of excellent company products for any bathroom type. Decorative and organising products at UKBathrooms range from traditional to modern to classic. All products available are carefully selected from reputable designers to ensure high-quality standards.
Bathroom furniture to install includes storage cupboards, cabinets, toilet units and vanity units. Shoppers at UKBathrooms also enjoy discounted prices for bathroom decoration and organisation products available in stock. Visit their website to learn more.
Items you can buy in UKBathrooms to organise your bathroom:
Vanity units are installed to offer extra storage space and hide sink pipework. They come in different shapes, styles, budgets and sizes, making them popular in modern bathrooms. UKBathrooms offers both standing and wall-fixed vanity units, which will increase the floor area.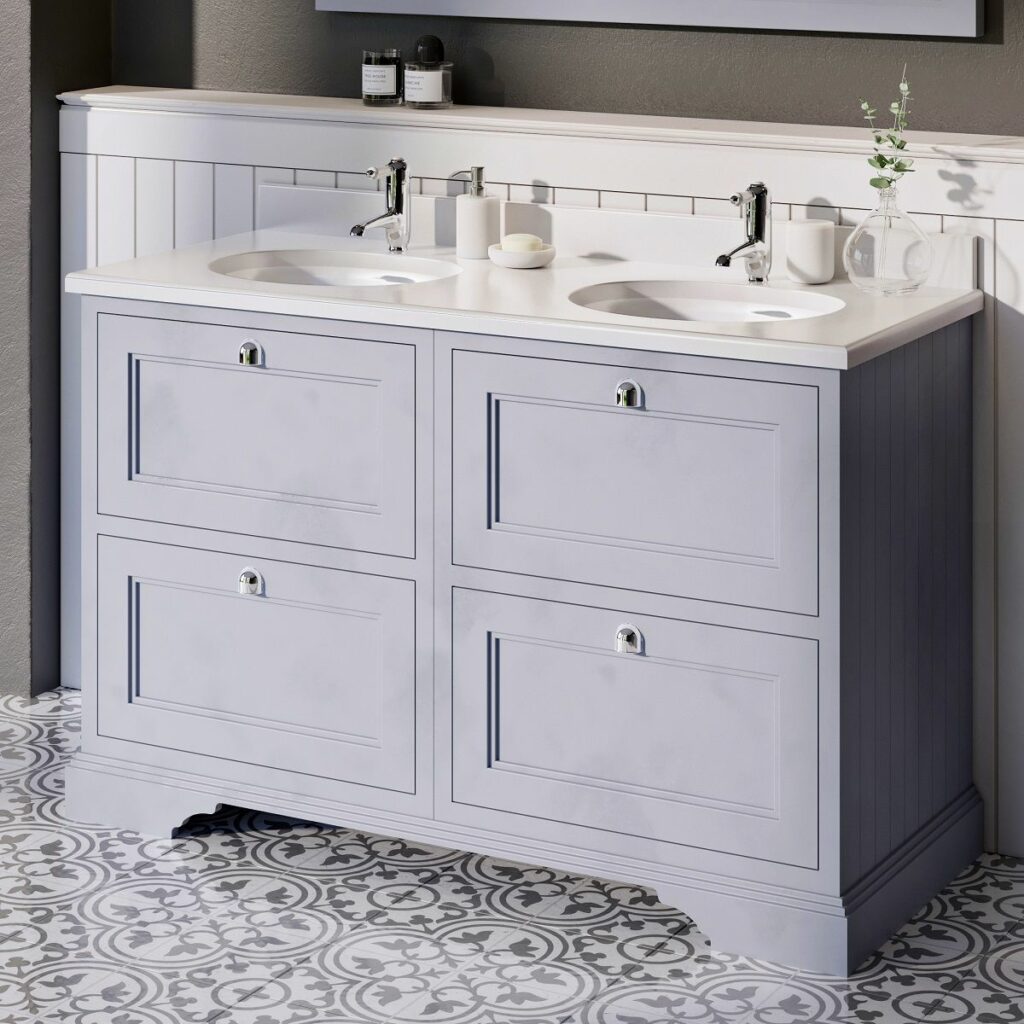 Bathroom cabinets play an essential role in making sure your bathroom looks clutter-free and beautiful by providing a functional space. UKBathrooms offers a vast selection of cabinets to suit your bathroom storage needs. Different bathroom cabinet designs compliment different bathroom organisation and decoration styles since some have a vintage feel while others offer modern looks.
They can be corner mounted, wall-mounted or freestanding. UKBathroom's cupboards offer a comprehensive option to suit different organisation layouts and depth, height and width requirements. It is vital to have a storage space if you want your bathroom to look tidy and decorative.
Mirrors can bring your space to life, and UKBathrooms have a wide range that can take your bathroom's look to the next level. Mirrors are essential items that you can incorporate with in-built storage and light to enhance a room's beauty and simplicity.
Toilet units form an attractive surrounding that complements other bathroom items. These units work better in clean and cohesive bathroom designs. UKBathrooms ensure the availability of a wide range of toilet units from modern to classic styles.