It's ladies night and you have your best girlfriends over for a pyjama party. Sounds like fun, right? So what's on the agenda? If you haven't made plans yet, consider turning your party into a menu of skincare routines that you'll all love. FragranceDirect is a terrific place to find all the skincare products you need to pamper yourself and your besties.
It wouldn't be a proper pyjama party without doing a face mask. This one contains activated charcoal, which helps remove dead skin cells and tighten your pores. Its black colour makes it distinctive and perfect for your Instagram ready party photos. While the mask is doing its work, you can catch up on the latest sitcom or movie.
Want to plump and renew your lips? Lips are so often neglected and a daily swipe of your favourite lipstick isn't going to do much good. This serum is perfect for a sleepover and works to hydrate and nourish your lips, eliminating dryness, flaking, and cracking, while also helping to reduce fine lines and wrinkles. For full, perfect lips, pass out this hydrogel at your next pyjama party.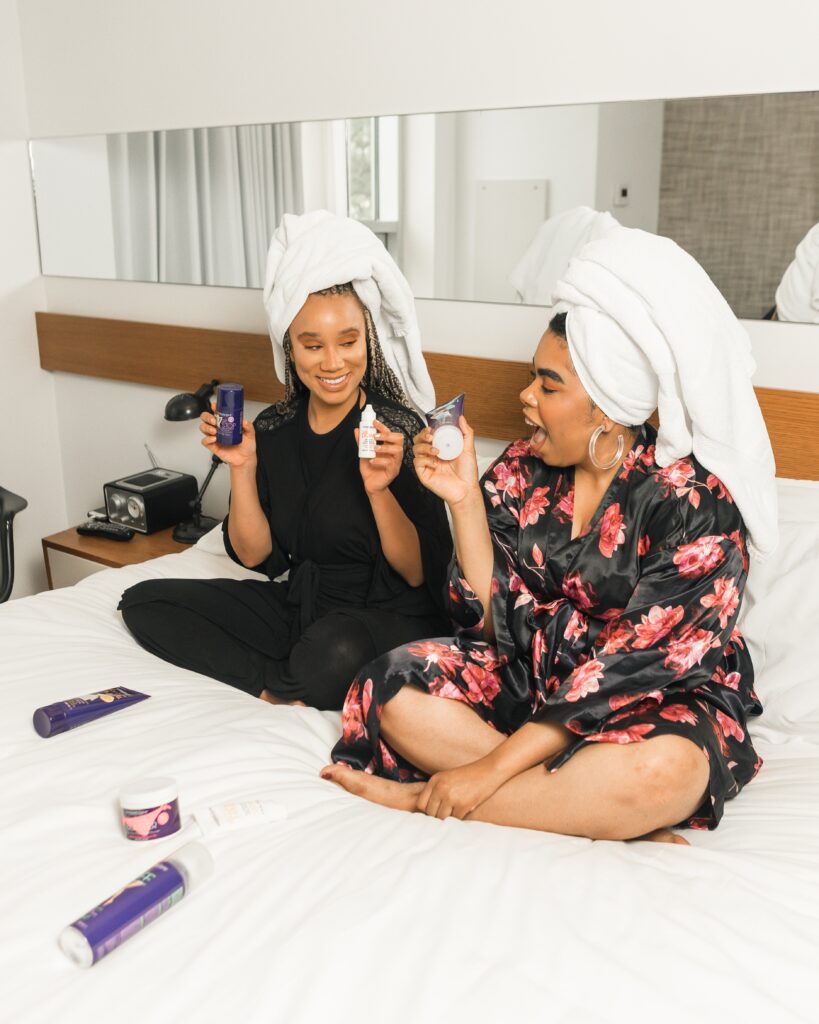 There's nothing better for a sleepover than a mask and this one deserves a place in your rotation. Why? Because it's perfect for restoring dry, dull skin. The mask hydrates and nourishes your face. Each ingredient penetrates your skin and makes it look fabulous. The mask takes 20 minutes to work, giving you the perfect amount of time to kick back and relax while it performs its magic.
When you finish your other skin treatments, take turns slathering on this 8-hour cream before you all go to sleep. In addition to being fragrance-free, this cream takes the sting out of weather burn, scrapes, peeling, and dry skin. It's very soothing and the ideal way to finish off your pampering routine and give your skin some nourishment while you slumber.
Want to really set the mood for a fun girl's night? You need a delicious smelling candle that evokes feelings of being on vacation. This beach scented candle, which is tinged with notes of citrus, coconut, and the sea breeze, does the job for you. Light it to create a warm and relaxing feel in your space, while also enjoying the relaxation and holiday vibes the candle gives off when it's lit. Light your candle, apply your skincare treatments and get ready for the zen feeling you've been craving.
After these beautifying treatments from FragranceDirect, you should all have great looking skin and a healthy glow. Don't undo the good work by drinking too much alcohol or chowing down on too much junk food. Be sure to find snacks and drinks to complement the beauty routines. Include lots of superfoods – all those antioxidants will help work wonders.