If you want to show a little bit of skin, there's nothing better than wearing your best crop top. They show off some skin while adding a flirty look to a skirt or jeans. Crop tops can also give you wide scope for movement and keep your body cool as you work out.
These fun and lightweight tops are ideal for women of all shapes and sizes: the trick is to pick the one that works best for your body. But with countless options in the market, it can be tricky finding the one most suited to you.
Fortunately, this article lists the top 5 crop tops from Femme Luxe to give your body a sexy look. Keep reading to find out more!
With its unique one-shoulder design and a high cropped hem, this crop top from Daisy is a sexy outfit for clubbing or a night out with friends. As the neckline curves dramatically, be prepared to reveal plenty of skin.
Moreover, the stretchy fabric hugs your frame tightly, showing off your figure and keeping the top in place. For a killer look, wear it with a micro mini bag and a pair of trendy heels. The best thing about this crop top is that it comes in several colours from Femme Luxe.
If you want to show off your best assets, this ribbed scoop-neck crop top from Ariana is a perfect choice. It incorporates a cropped hem and ribbed scoop-neck, making sure you reveal lots of skin – and yes, it shows plenty of your curves.
The crop top is designed in the finest material to make it feel soft on your skin and stretch easily. What's more, it's ideal for the summer season and can be worn with trainers for the perfect chill day look.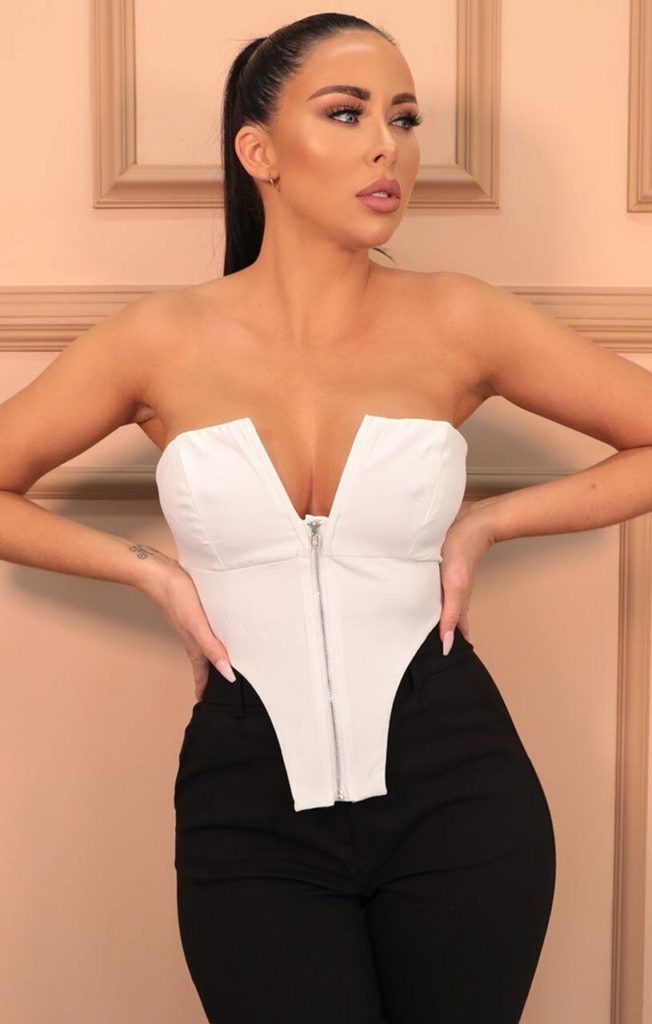 Get a superb look by donning this Deep V-neck zip-up crop top. The outfit comes with a drop neckline, V-neck shape and front zip, making it one of the hottest on the market. Consider teaming it up with white wide-leg trousers or some mum jeans for a sleek and comfy look.
Get ribbed this season and obtain a desirable look by wearing the button-up front-ribbed crop top, which incorporates a ribbed design with a cropped length and button-up detailing. For the ultimate look, wear it with fresh white trainers and a pair of ribbed shorts. This outfit is available in multiple colours.
Keep up with the ever-growing fashion with this crop top from Femme Luxe. It boasts short sleeves, crop, fitted length and a plunging neckline, plus it's made from soft-touch material. For a look that's bound to bring welcome attention, team it up with a high waist and pleated skirt or some wavy locks.
Whether you're going on a date or heading for a workout, a crop top comes into play to upgrade your overall outfit. By picking the right size for your body, you can create a flattering and attractive look. The top 5 crop tops listed above will make your figure irresistible.