Kimonos are Japanese garments that have been modernised. People have embraced them so much in recent years because they are such a valuable addition to your wardrobe. They are perfect for any weather, and can entirely transform a look. The kimono has evolved from the original Japanese style. Today, there are different fabrics and designs to suit different people. Here is a list of five modern kimonos that you can buy at JD Williams.
Their Chiffon kimono is light; you can throw it over any lingerie or nightwear that you want. It's best for warm nights, and it can spice up any look with very minimal effort. The chiffon kimono has lace sleeves and a belt that will also help you flatter your body figure. It will not limit you on what to wear with it. The kimono also suits every body shape; it's not limited to one body type.
It doesn't matter what you wear under it; the black sequin woven kimono from JD Williams will style up your look. You can wear this woven kimono with a dress, jeans, or any other clothes that you wish. Black goes with most colours, so you don't have to worry about what colour to match it with. This kimono is affordable and versatile; it can completely transform any look. For a party look, you can pair it with jeans and a simple top.
These kimonos would be a great valentine's gift or "any day at all" gift for you or someone you love. They are classy and made with soft satin fabric, which is why they are very comfortable and will feel great on your skin. You can pair them with other clothes or wear them alone; either way is perfect. They also complement a variety of body sizes and are very easy to wear; they have a tie belt and fluted sleeves.
This kimono has large pockets and a beautiful print; it is edgy and easy to style. It hangs loosely on the body and takes on the shape of the wearer. You can wear them with heels or flats because it is not overly long. They are available in different prints; you can choose the one you like most. If you are a fan of wearing lots of black clothes, this kimono jacket can help break up your look once in a while.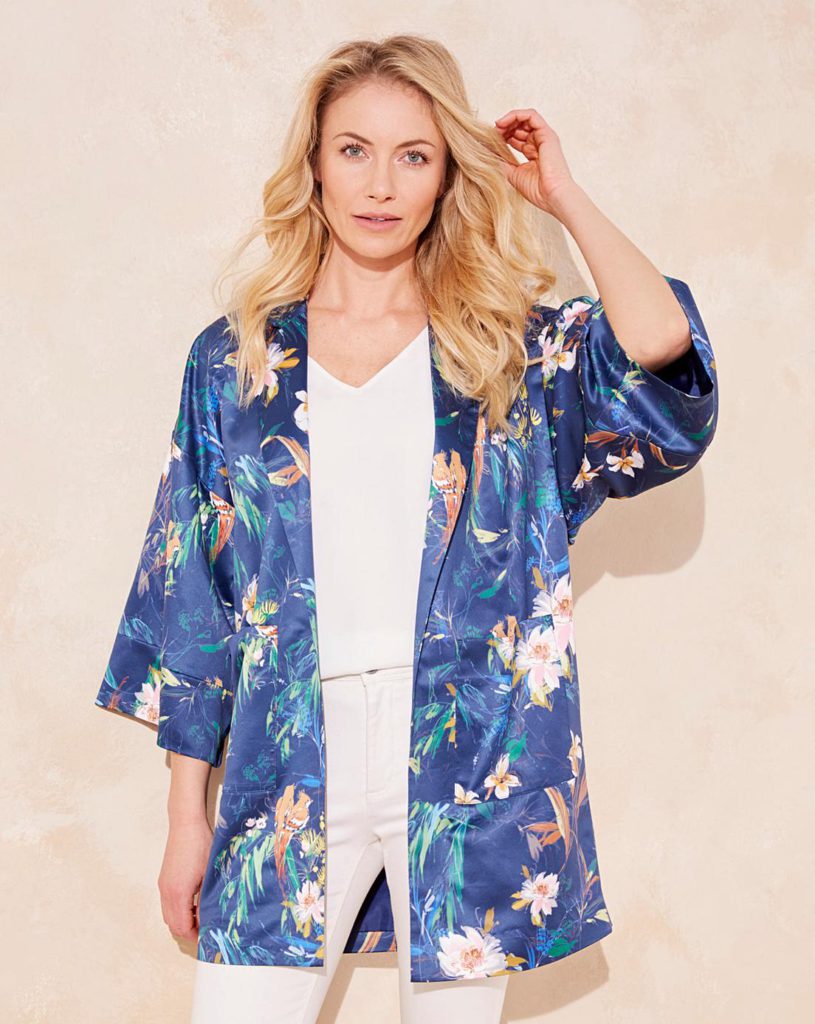 This kimono from JD Williams is very versatile. You can wear it with a formal or casual outfit, and it fits perfectly. It's also functional as a cover-up when going to the beach; it's white and fabulous and will go well with any swimsuit or bikini you choose to wear. It's beaded on both sides and also long, but not so long that it gets uncomfortable. This kimono is the perfect go-to look for your wardrobe.
JD Williams has a wide range of modern kimonos that you can easily buy online at the best prices. Some of their kimonos are exclusive to them and are of high quality. A kimono is a great purchase thanks to how versatile it is. You can take your outfits to the next level without putting in an excessive effort.