Since they were first worn by the military in World War I, bomber jackets have evolved to accommodate different fashion trends and tastes. The jacket has also become one of the most sought-after fashion items worldwide as it is gender-neutral and suits all ages, depending on the design. If you're wondering what a bomber jacket is, it's a waist-length jacket with a ribbed waistband, matching cuffs, a front zipper and two or four pockets.
Since there are numerous producers and retailers around the world, the only way to ensure you're buying quality bomber jackets is through trusted sites like Jacamo. Let's see some of the bomber jacket designs from Jacomo.
This plain navy blue jacket can be a good pick for a casual day at work. It has a simple but stylish look, to suit men of any age, and two pockets: one on each side of the zipper.
This rainbow reflective jacket is a perfect match for your casual wear, whatever the occasion. Made of polyester, it's available from Jacomo in different sizes. The two NASA logos on either side of the zipper around the chest, combined with the US flag on the left hand, give the jacket a professional look while enhancing its appearance. It has three pockets: one on each side of the zipper and one on the left hand.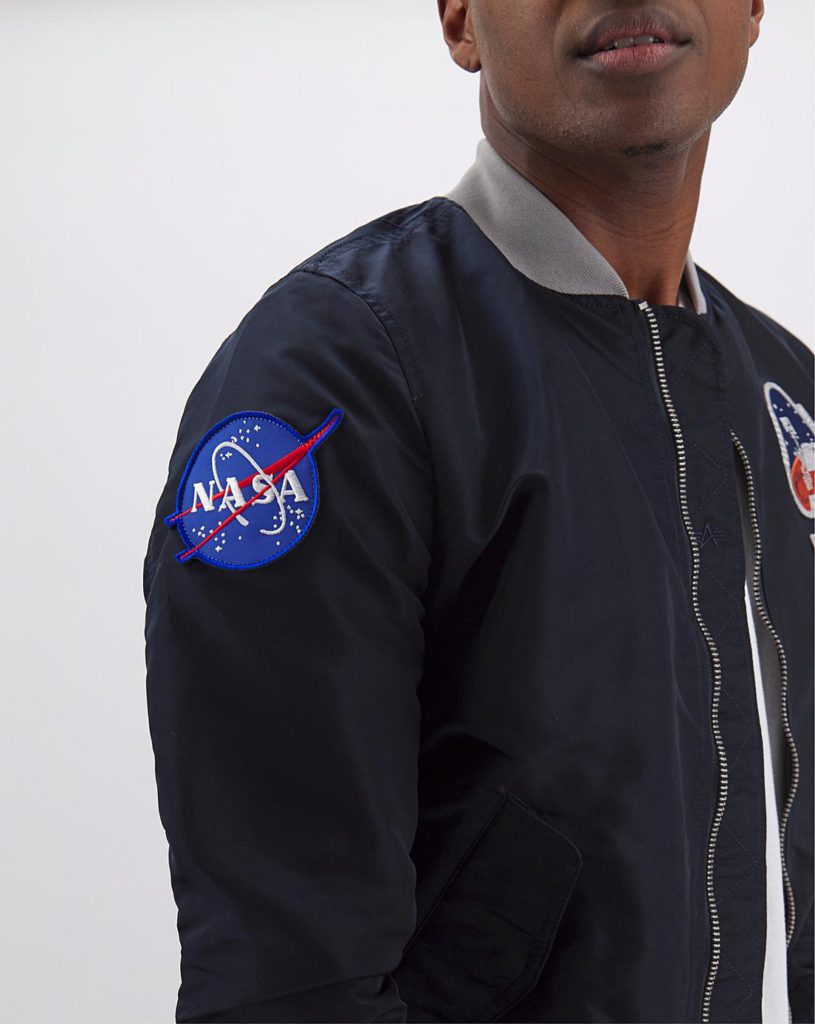 This 100% cotton jacket is the perfect outfit for a casual cold day and can be paired with jeans and a white t-shirt or polo shirt. The jacket has ribbed details on the neck, cuffs and hem, and pockets for your hands when the cold gets unbearable.
This wipe-only leather jacket from Jacamo comes in handy when you're on a trip. The leather used is soft to make it lightweight, but also durable. The collar, cuffs and hems all have a rib-knit design, plus there are two pockets at the waist to keep your hands warm when it's cold.
This men's bomber jacket is made of nylon to make it both lightweight and warm. Unlike most bomber jackets, it has poppers instead of a zip. The simple design makes it a perfect choice for men of all ages, as it can be paired with jeans and any casual shoes.