Whether you do online shopping or not, you have probably heard of 'In The Style.' This online store that hugely owes its success to Instagram, started by offering women of all styles, shapes and sizes an opportunity to don styles that were hugely inspired by the celebrities that they so loved. It has grown to be a renowned leading online store offering bespoke dresses, shoes, tops, and other accessories that will ensure you keep up with the latest trends at an affordable price. Below is a list of five items with great style that they offer and will leave people thinking you a fashion influencer.
Nothing combined a retro style with a modern style that a puff-sleeved mini dress. The floral print offers warm notes that are ideal for evening times even during summer. The dress also has a sweetheart neckline that would make your neckpiece pop out and complement the dress in many ways. Its Plunge button detail runs effortlessly down to where the ruched pattern begins creating such a fantastic look. This is easily my best pick, for it blends in with various accessories like clutch bags or bracelets and is perfect for any season.
Want to be bold and be the centre of attention when you walk into a room? Then this is the perfect look. This floral organza shirt is not only light and stunning but also is very comfortable for its oversized fitting that gives you a sense of freedom from all the week's hustle. With a pair of casual boots and denim jeans, this is by far the most fashionable outfit. I choose this outfit as it lets you express yourself and be you with all the combinations of footwear and pants.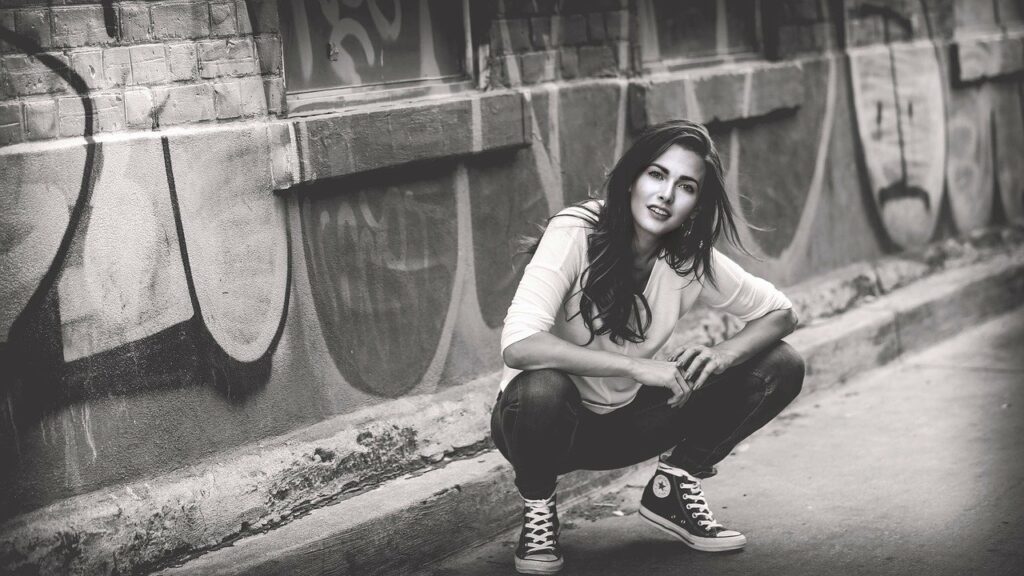 Bum bags have gained popularity in recent times, like wildfire. This is partly attributed to their stylish look, and the ability to get your small items in so fast. As it is transparent, it seamlessly blends in with your outfit and sometimes could even go unnoticed. It also comes with an easily adjustable belt fastening to ensure the tight or loose fit you desire which makes me choose it as one of my favourite accessories.
The feeling of being well dressed invokes a certain amount of confidence that is well complemented by a well-knitted jumper. This Colour block jumper coming from a famous collection offers a fashionable, warm, and cosy feel that is pretty hard to find nowadays. It comes with a rounded neck that suits almost any neckline. Its chunky knit design, complete with an asymmetrical colour sends out a good fashion statement. This casual look is very versatile and can be worn with various accessories making it an easy pick fashion blogger.
You can never go wrong in denim, and if you are plus-sized or not, they got you covered. This denim shirt with frayed hem with pockets completes any casual look you are trying to pull off. It's made of pure cotton for that luxurious feel and looks. By it being over-sized, it offers an unobstructed feel around your arms as you carry out your day's activities. I choose this as one of my favourite denim looks as it can be easily be doubled up by denim jeans for a complete look.