The idea that I will have to spend this Christmas holiday indoors absolutely makes me freak out. However, with this pandemic and the restrictions in place, we got no option but to stay home. Maybe, spending the holiday in your backyard pool sipping margarita surrounded with family and besties isn't bad after all. Just staying safe while enjoying the new norm in lifestyle.
Now that we stay home, a little self-care is just important to keep you sane. It feels nice to look good and feel cosy at the comfort of your home. Winter is around the corner, if you are the` no jeans at home' person then you should try the Loungewear stuff.
When staying home, definitely you live for comfort and the cosiness while looking good. Femme Luxe is the fashion go-to place for affordable around -the house wear. Besides, their quality fashion wear is something you can rock to the grocery store or chill in the house.
The prices there are too good for the quality super comfy collection they have. Furthermore, with the holiday season approaching, they have cute, stylish women sets on offer. Why not slay on a budget? If you have not been shopping here, then you have been missing out.
Here are the clothing sets to check out from this UK based brand. Amazingly, they go for £8 only:
If you are a lover of fitting laid back classy clothes, this is the set to go for. The charcoal frill hem cropped sweater with matching high waist leggings give you the ultimate sassy girly look. Additionally, team it with white sneakers or slides for a walk outside. They are comfortable to pull off. Order now, while stock lasts.
This black ribbed loungewear set with pockets is super classy for indoor chill or outdoor drink. The ribbed design on the crop top will have you looking gorgeous while emphasizing detail on your body curves. Furthermore, a waterfall duster coat on top will give you the smart-casual vibe. Team with white sneakers or your favourite coloured stilettos.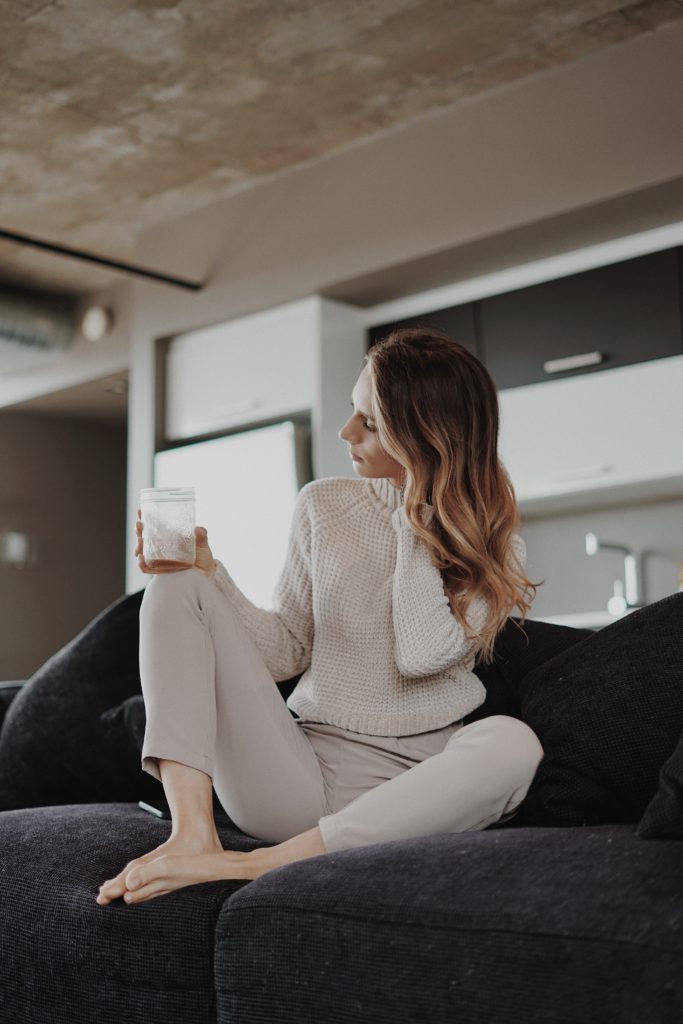 This set is more fashion-forward with the off-shoulder style and the gorj' cropped length. If you are a lover of the off-shoulder style, the elastic shoulder is perfect. The high-waist pants are a plus, making it more of a versatile outfit. Pull off an attractive look with a pony and fluffy sliders when going out with girls for an evening drink or indoor Netflix chill.
This sweatpant is cosy AF and super thick with big pockets. It has hidden drawstrings that make it fit you well. You can as well roll the jogger over to flatter your butt. Pair it with a black crop top or tee and team the look with a pair of sneakers.
This sweatshirt is relaxed and oversized to give you a comfortable and cute look whatever body you are. The zip-up and crop length design gives it a pretty look and with this winter, get this to keep extra warm. Team with high waist leggings to flatter your butt and maybe tan your tummy. On the contrary, you can rock it braless.
Heads up If you are a lover of fashion and stylish stuff. Femme Luxe is the place to pick your loungewear picks this season.