As soon as they are born, babies immediately become the focus of our lives. We want them dressed in cute outfits and to look good all day. Often, we will rush to buy cute outfits without thinking about the practicality of kids playing in them. Later on, we realise this and have a hard time letting our babies out with the kind of outfits we had bought! After all, we want our babies to stay clean and safe.
The good news is that Boden, an online clothing shop, has got parents covered. With a wide array of cute baby playset outfits from which to choose, babies can stay stylishly cute while enjoying some fun time playing both indoors and outdoors. Below are some of the adorable outfits by Boden.
For a day out in the garden, we would recommend dressing your young one in this adorable Romper with an in-house designed print. It has a matching top and the bows on the straps add an 'aww' to the look. Your baby can play around the garden properly covered to avoid small grass cuts and itches.
With the sunny weather upon us, you may need ready-made shorts for your young one. Let your baby's summer morning start smoothly with these shorts that come with two options, embroidered and appliqué detailing. The adjustable drawcord on the waistband makes the shorts cosy. Your kid can play and explore the outside in comfort
This pure cotton pinnie is the epitome of cuteness. It features appliqués and prominent embroidery features, including play ice creams and fruit at the front. It has flexible crossover straps and an elasticated waistline to give it a perfect fit and cosy lining. The accompanying T-shirt has puffed sleeves and is easy to put on.
If your kid loves animals, they will get excited about this outfit! It features embroidered animals on the pockets. They also have metal-clasp straps and side poppers, making getting dressed easy. You also get a soft jersey top with stripes and shoulder poppers, too.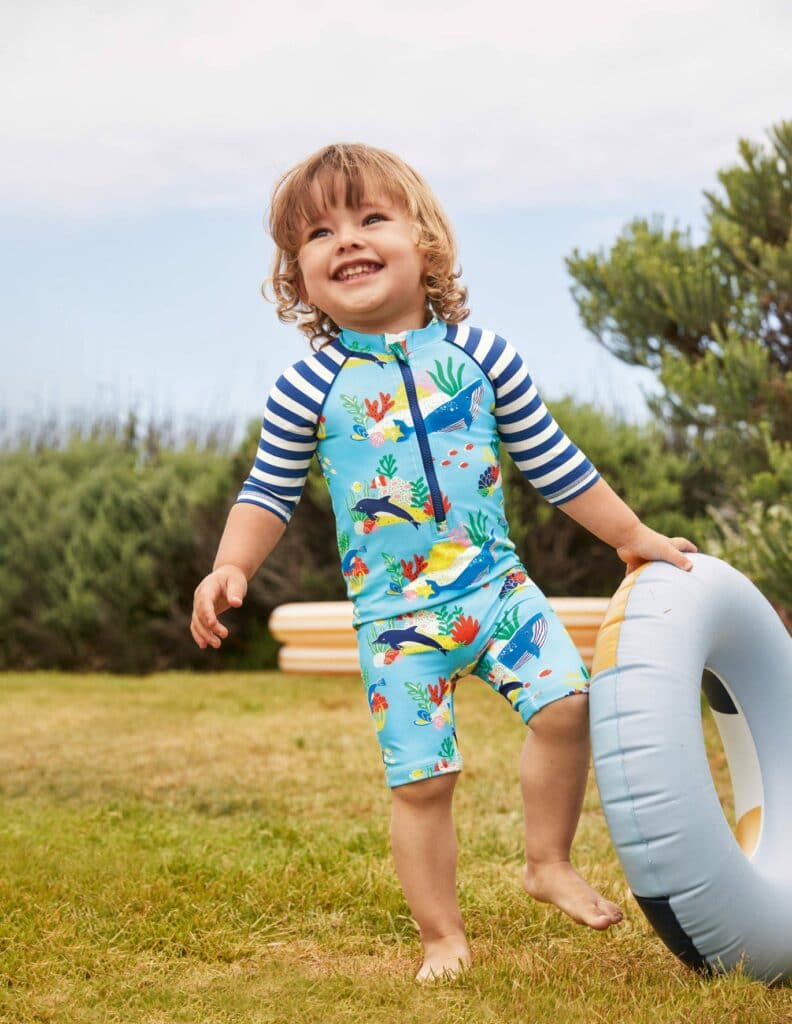 With this set, you can erase from your mind any worries about how comfortable your baby will be while they are playing. It comes as a top and leggings made from cotton with a suede finish. Your baby's delicate skin will not experience any irritation as the material is soft. The set also gives parents an easy time when it comes to changing with the added poppers at the back.
Letting your kids out to play shouldn't be a source of worry. With the outfits above and more on Boden, you can ensure they remain comfortable and cute in their stylish outfits and get to have fun. Give Boden a visit, and you will love what you see!