Giving gifts to a special woman in your life is one of the most beautiful traditions in the world. You need to get the best gift, one that displays all the love, thankfulness and any other emotion you feel towards her. Fortnum and Mason have many gifts that you can give to show your appreciation. A special gift is timeless; even if it wears out with time, the feeling you gave her will stay forever. Here is a list of gifts from Fortnum and Mason you should consider:
This small but mighty gift box is full of springtime treats. Fortnum and Mason have packed a lot of delights in this perfect gift. It is a guarantee you will be able to put a smile on her face when you buy this. You can have it delivered as a surprise and let her know how thankful you are. It's packed with classic earl grey loose-leaf tea, bergamot marmalade, biscuits, pastel sugared almonds and many other delights.
Nothing says a big thank you like the Grosvenor hamper. It has many celebratory provisions and will you the cost of buying individual items. It's the best way to get everyone's favourite items wrapped up in one big gift. The items in the hamper include clotted cream biscuits, chocolate caramel and pistachio, old English hunt marmalade, and much more. It will be a worthy purchase to boost the celebration.
This champagne is such an elegant gift; it's full of flavour because it is given when it has been aged for just the right amount of time. Fortnum and Mason allow you to personalise the gift. You can leave the message you want the gift to bear, and it will be delivered with it. It's not an ordinary gift; you won't do better with other drinks in terms of flavour. Consider buying the gift to make this year's celebration more special.
The tea is a perfect blend of eight rare brews, which makes it very complex in flavour. It is bottled in a celebratory way like champagne but contains zero alcohol. It has outstanding layers like the mint, tropical fruit and lemongrass flavour. It is a unique gift and a very thoughtful purchase. Rather than buying the same thing every year, spice things up this time with sparkling tea from Fortnum and Mason. It will keep for eighteen months after purchase, which is the kind of gift you buy because it will be a constant reminder of your love for a long time.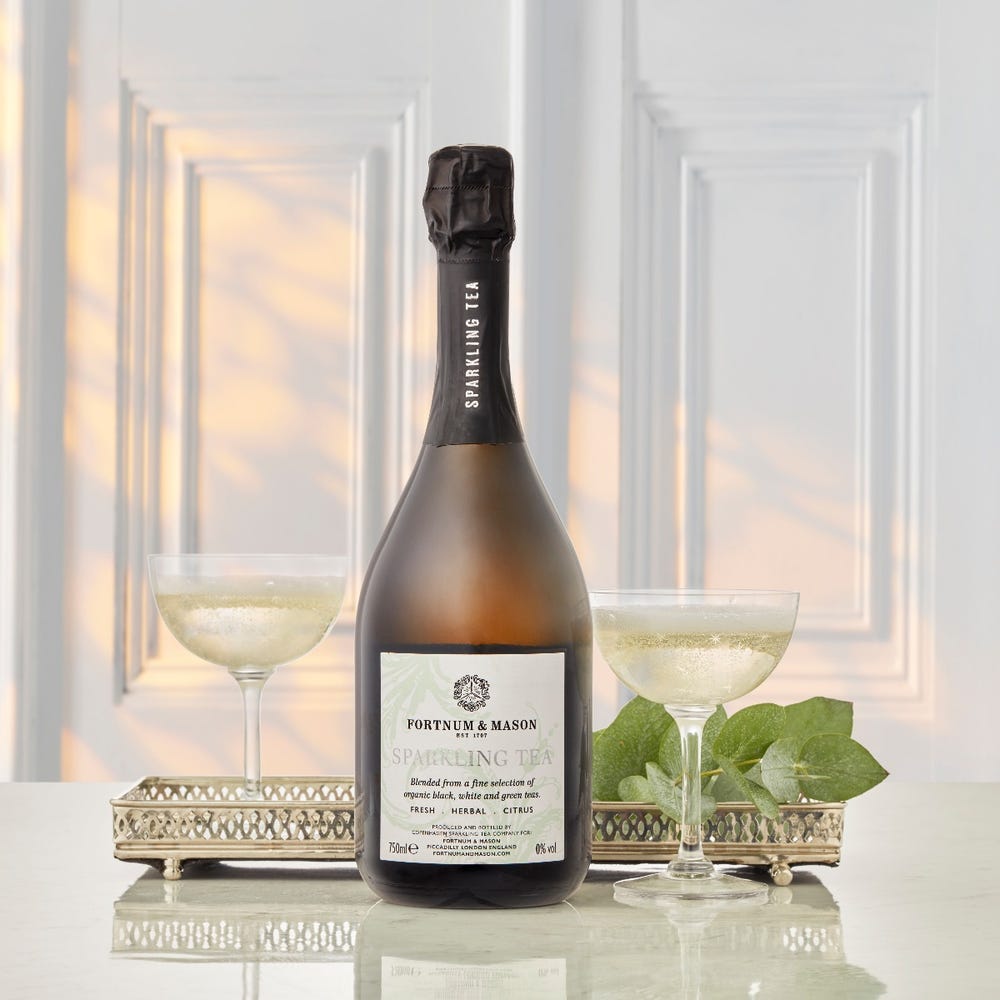 Biscuits are classic; people have been giving them as gifts for many years. Instead of getting one type of biscuit for your mother this year, try a whole selection of them. These sweet and tasty treats will go a long way in showing gratitude to the most special person in your life. The chocolate, honey, milk, chocolossus, coconut, maple and pecan biscuits offer various flavours in one tin. You will transform your mum's breakfasts for a very long time.
Fortnum and Mason online shop is the only way to guarantee your gifts. The five gifts mentioned above are just a few of what is on offer; there is a range of options to choose from. Buy now before the day comes to avoid any last-minute rush.