Whether your kids are getting ready for the great return back to school, or their classroom is from your kitchen table this September, it's time to replace those to school essentials for a fresh term. Update their lunchboxes, get a new notebook, and get the classroom ready!
Photo Upload Framed Print – First Day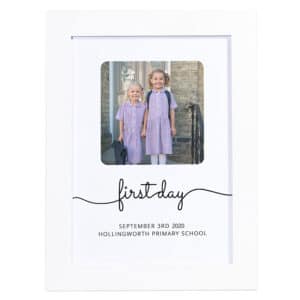 Price: £17.99
USP: A keepsake of their first day at school.
Every parent wants to remember their little one's first day, and our photo upload framed print is the best way to cherish that memory. All it needs is a photo and message to create a special keepsake.
Personalised Notebook – Work Hard Dream Big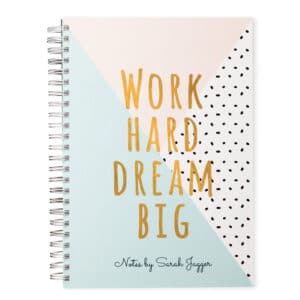 Price: £7.99
USP: Pastel colours, polka dot and gold = stationery goals!
There's nothing that quite stirs up the motivation to work hard like a brand new notebook! Printed with the motto 'Work hard dream big', it's perfect for anyone going back to the classroom.
Personalised Backpack – 'Be Roarsome' Dinosaur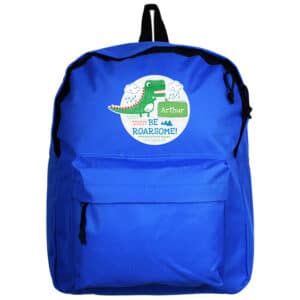 Price: £16.99
USP: Printed with a name and dino design.
School bags don't get much more roar-some than this! Perfect for little ones aged 3-11, this dino backpack comes with a padded strap and zip front pocket. All you have to do is add a name!
Personalised Lunch Bag – Pink Unicorn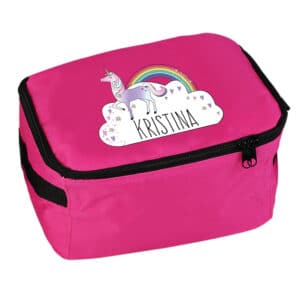 Price: £15.99
USP: Printed with a magical unicorn design.
Packed full of magic, this unicorn lunch bag features sparkles, a rainbow, and it can be printed with a name. We've never been so excited about lunchtime!
Personalised Lunch Box – Comic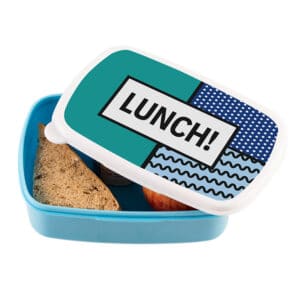 Price: £17.99
USP: Graphic comic book design.
Put their fuel for school in this personalised comic lunchbox. It certainly packs a punch with the eye-catching comic book design, just add a name to make it personal.
Personalised Box of 12 Always Be A Unicorn Pencils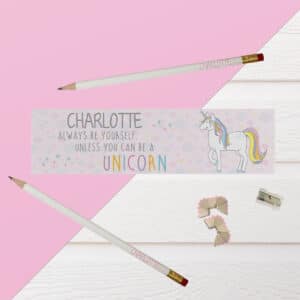 Price: £9.99
USP: Express their personality with unicorn pencils
Magic stationery exists! Embossed with a name, this set of 12 white pencils come in a box decorated with a colourful unicorn.
Personalised Book – The First Day at School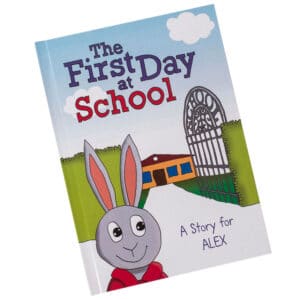 Price: £17.99
USP: Printed with a name and message.
The first day at school will no longer be a mystery! Help them get ready for their very first day with our personalised book!
Personalised Water Bottle – Magical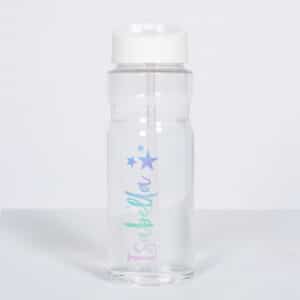 Price: £12.99
USP: Secure the screw top lid with a straw!
Learning is thirsty work, luckily this personalised water bottle is sure to keep them hydrated. A chosen name can appear in a magical ombre font.
Personalised Drawstring Bag – Watermelon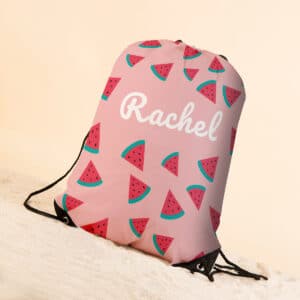 Price: £12.99
USP: Printed with juicy watermelon slices!
Wow everyone on the first day back with a personalised watermelon bag. Printed with a name, this bag is one in a melon for back to school style.
Personalised Children's Book – Encyclopedia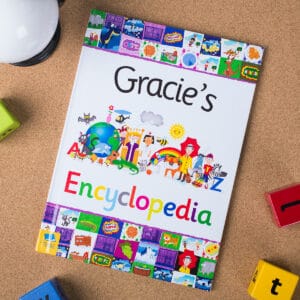 Price: £17.99
USP: Printed with a name and message.
Kick-start some learning before term starts with some facts about everything, from aeroplanes to zebras. Did you know that some iguanas have three eyes? Neither did we!